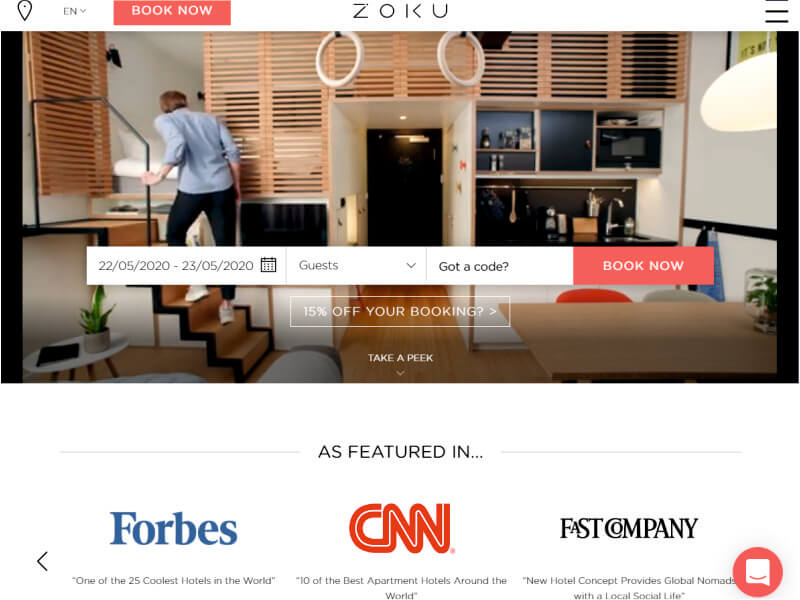 Zoku are a cool, quirky apart-hotel based in Amsterdam, Holland; with a unique concept. This needed to be reflected in the way their website was created, so the website incorporates video as well as images to bring their standout design to life! Being located in Amsterdam, the highest propensity to book outside of the Netherlands was the UK. Our website developers (again under the name UP Hotel Agency) were tasked by the client to produce a website that could switch between Dutch (NL) and English (EN), which is done in a simple and effective manner. This has supported bookings no end, not just from the UK, but also from internal (Dutch) travelers who are presented with the Dutch version of the website as preference.
https://livezoku.com/
How to build a multilingual e-commerce website with Toolset and WPML
To build an e-commerce site similar to this one with Toolset and WooCommerce you will need to:
Optional steps
Add a product categories slider
Create front end forms so users can add and edit products using Forms
Display information on store orders and which customers bought a product
You can find more details on each step within our guide to creating an e-commerce WordPress site. We have also created an example of a multilingual shop.
To translate an e-commerce website with WPML you will need to
If you are assigning translations
You will want to follow the steps above but you will need to send content for translation.
Report a problem