End-user accounts allow your clients (the folks who eventually run the website) to get tailored translation instructions and get help directly from WPML support team. See how it works and if it's a good fit for your needs.
When you're building sites for clients, supporting them is always part of the package. Of course, you cannot build a site without helping to run it and maintaining it.
However, multilingual sites have an additional layer of support, which WPML team is happy to help with. WPML is a complex mechanism and translating content has its own workflow. You can create end-user accounts for your clients, so they can get help about the translation process directly from us.
Here are some things that WPML team can help with very efficiently:
Using the Translation Management
Setting up translator accounts
Sending content to translation
Translating menus, strings and widgets
Working with translation services
Basically, everything related to translating the site's texts, we can help with.
Many times, when you build websites, you only need to use the basic translation controls in WPML. After all, your job is to build the site, not to translate hundreds of pages. However, for your clients, it's important to use WPML's translation workflow in the best possible way, to save time and money. This is what we want to achieve using end-user support.
How to create accounts for your clients
Your clients need your help to create accounts in WPML.org. You need to invite them and they need to register (and it's free).
Go to your WPML account and click on Sites. You can only invite end-users to registered sites, so if nothing is registered yet, register your site(s) first.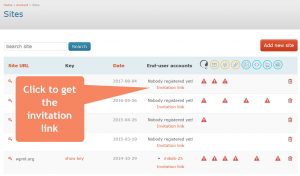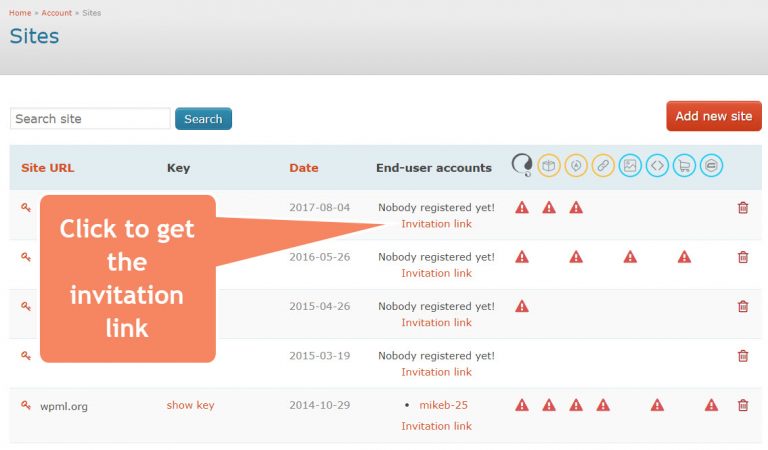 You will get a popup with a long URL.


Copy this invitation link and send it by email to your clients. Of course, add a few words that explain what you're inviting for.
The invitation link is unique to you and to each of your sites. It connects the end-user account with the site that you've developed. This way, the user sees compatibility information specific to that site.
When your client clicks on that link, she will see a registration form.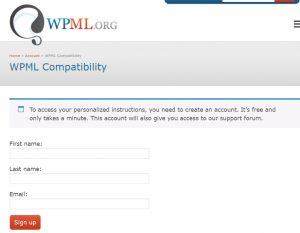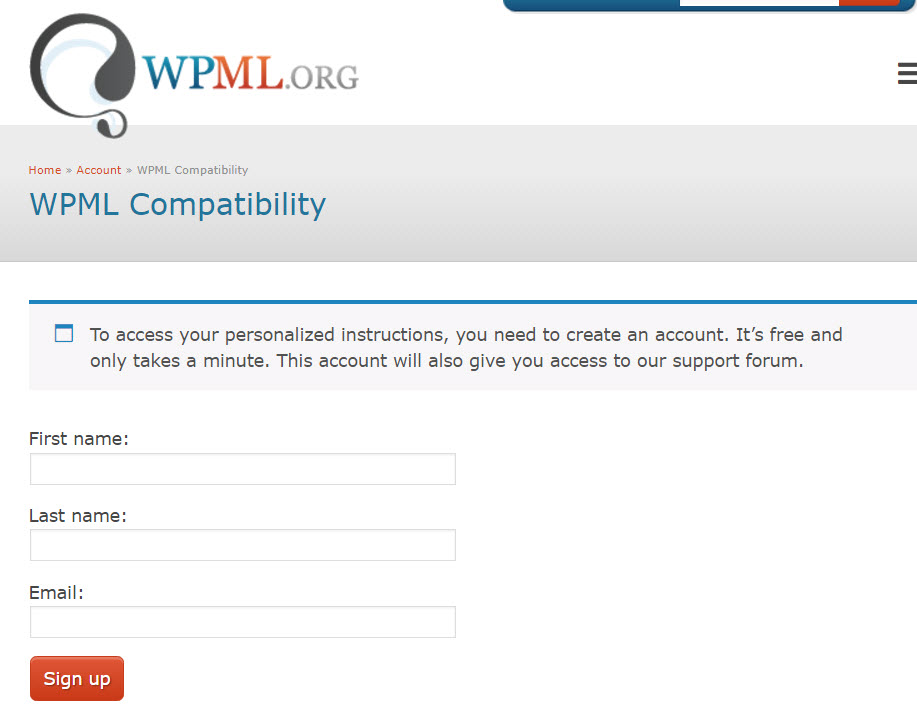 It's free for them.
Once registered, your clients (the end users), can get help directly from WPML team and can see detailed instructions (written for end-users) on how to translate the site. These instructions show how to translate the theme and major plugins that you're using in the site.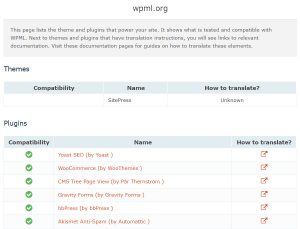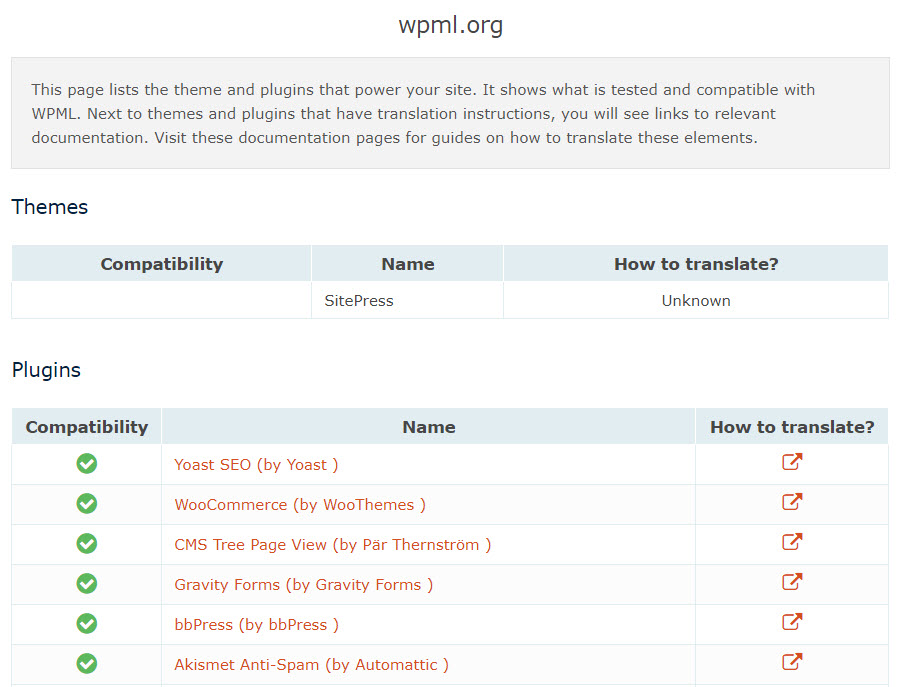 In order for WPML.org to give these accurate instructions, you first need to pass to us the information about which theme and plugins you're using. Fortunately, this is easy and takes less than a minute. Go to the WPML Compatibility page in your account and see how to populate it.
Feedback?
End-user accounts are a new thing for us and we want to make sure that they are working great for you. Let us know by leaving your comments and we'll get back to you.