We are very happy to announce the recent integration of  WPML and Net-Translators, an award-winning translation service.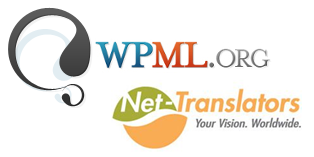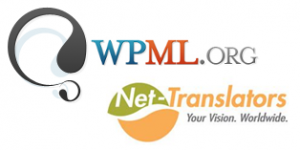 Founded in 2002, Net-Translators was born to help software developers, medical device manufacturers, and hardware companies prepare their products and services for worldwide development by providing high-quality translation, localization, and multilingual testing services.
With more than 60 available languages and several ISO certifications, Net-Translators offers a translation service managed by professional developers and project managers. Its translators and reviewers follow a comprehensive and multistage process to guarantee the highest quality and accuracy.
"I would say that we focus on quality, while others maybe emphasize the speed," said Shy Avni, Net-Translators co-founder and CEO. This is probably the reason why Net-Translators has been named No. 1 in Translation Services by TopTenREVIEWS™ five years in a row.
"Website translation should not be just word-for-word translation, but more marketing oriented. What sounds good in English will not always sound good in other languages, so it is very important to have the best marketing translators do the work."

Shy Avni, Co-founder & CEO
Today, with customers and localization resources on six continents, Net-Translators is known for consistently delivering thorough, high-quality results that are always on time and on budget.
From project planning to website launch, Net-Translators offers:
    Strategy & preparation: project assessment and planning, build/update language assets such as translation memories (TMs), glossaries, and termbases.

    Internationalization (i18n) consulting: website review and analysis to ensure i18n compliance

    Structural consultation: English-language source site review to ensure easy navigation

    Website localization: content translation, database translation (preparation of a database-driven website for international use), localization of design & graphic elements (site symbols, images, color choices, design elements, and local conversions, such as numbering, currency, date formats, and other cultural/geographical variances)

    Multilingual website testing

    Multilingual search engine optimization
If you are already using WPML and are interested in translating with Net-Translators, follow the instructions for translating WordPress sites with Net-Translators. If you are new to WPML, feel free to purchase the Multilingual CMS package and get started.