WPML integration with the Visual Composer page builder simplifies the process of translating the pages built with it. All you need to do is design your page in one language then use WPML to translate the textual elements inside that page. The following screenshot illustrates how easy it is to translate your pages using the Translation Editor.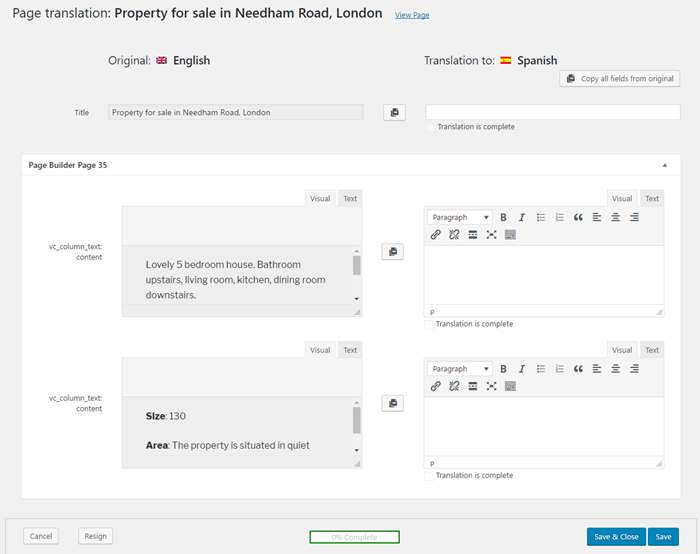 Visual Composer allows theme developers to add custom modules to it. These new modules expand the design options for building pages. The modules also generate custom shortcodes which are not added to the theme's language configuration file. As a result, the textual elements inside these modules are not available for translation on the Translation Editor page.
We looked up the most popular themes used by our clients and it turns out that many of these themes come bundled with Visual Composer. We contacted the theme authors and suggested they add support for their custom Visual Composer modules.
We are happy to announce themes that integrate their Visual Composer custom shortcodes with WPML.
If you are using a theme that adds custom modules to Visual Composer, please refer your theme author to the detailed tutorial on how to integrate page builder that uses shortcodes with WPML.Theme authors are more than welcome to contact us if they need any help with the integration.