Many WordPress sites require custom development. Sometimes it's a portfolio. Sometimes it's a list of your team members. Sometimes, it's a searchable directory. Today, WPML clients get an elegant way to build all these custom elements without programming. Meet Types and Views plugins.
Types lets you set-up custom post types, custom fields and custom taxonomy for your site.
Views is the most powerful query builder available for WordPress.
Together, Types and Views make it easy to build your own custom elements. If you know HTML and CSS, you'll be able to build it with Types and Views. No programming needed.
For a taste of what you can do with Types and Views, check out these demo videos:
| Building a custom portfolio | Using repeatable field groups |
| --- | --- |
| | |
Of course, anything that you build with Types and Views is multilingual ready.
What's the difference between the full Toolset and Types & Views Lite?
The complete Toolset package includes other components, which allow you to build custom e-commerce, directories, classifieds and membership sites. For creating custom content and displaying it on your site, Types and Views Lite are absolutely fine. They're a simplified version of the full Toolset package, which also means it's a lot faster to learn.
Download
To download Types and Views Lite, go to your WPML account and click on Downloads. Scroll to the Toolset section and download the plugins.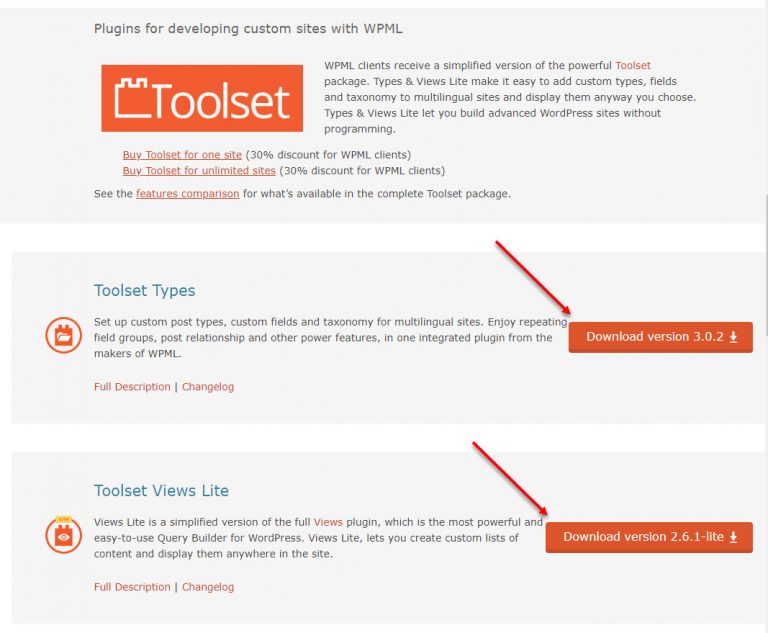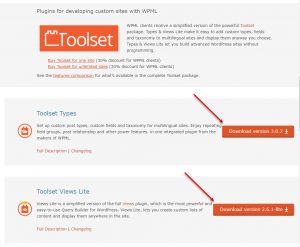 Feedback?
We're very excited to offer Types and Views Lite to WPML clients. Try them and leave your comments with feedback.