What do you like better – building a site from scratch or connect together existing elements?
The new Modules Library, which we just added to your WPML account, lets you combine the two design options. You can build sites using pre-designed modules and then fully edit them to fit your needs.
What kind of modules are in the library?
Our modules library contains elements that you need when creating almost every website. You will find modules for:
Portfolio
Testimonials
Members
Category Grid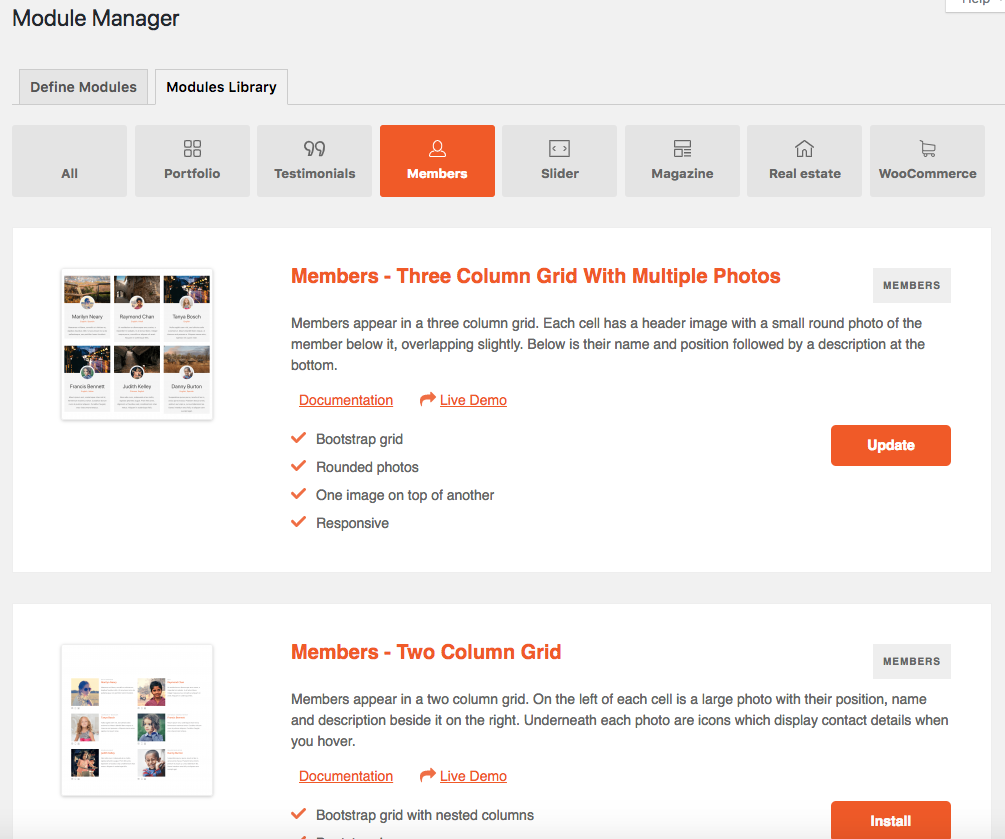 What do modules contain?
Modules are much more than a fancy design (in fact, we stick with basic visual design). They will power entire parts of your site.
Most modules contain:
A custom type
Custom fields and taxonomy
The templates that display that custom content
Sample data
For example, the "Portfolio – two column grid with a gallery" module comes with:
The Portfolio custom type, with its fields and taxonomy
Views that display the portfolio
A Template for displaying single portfolio items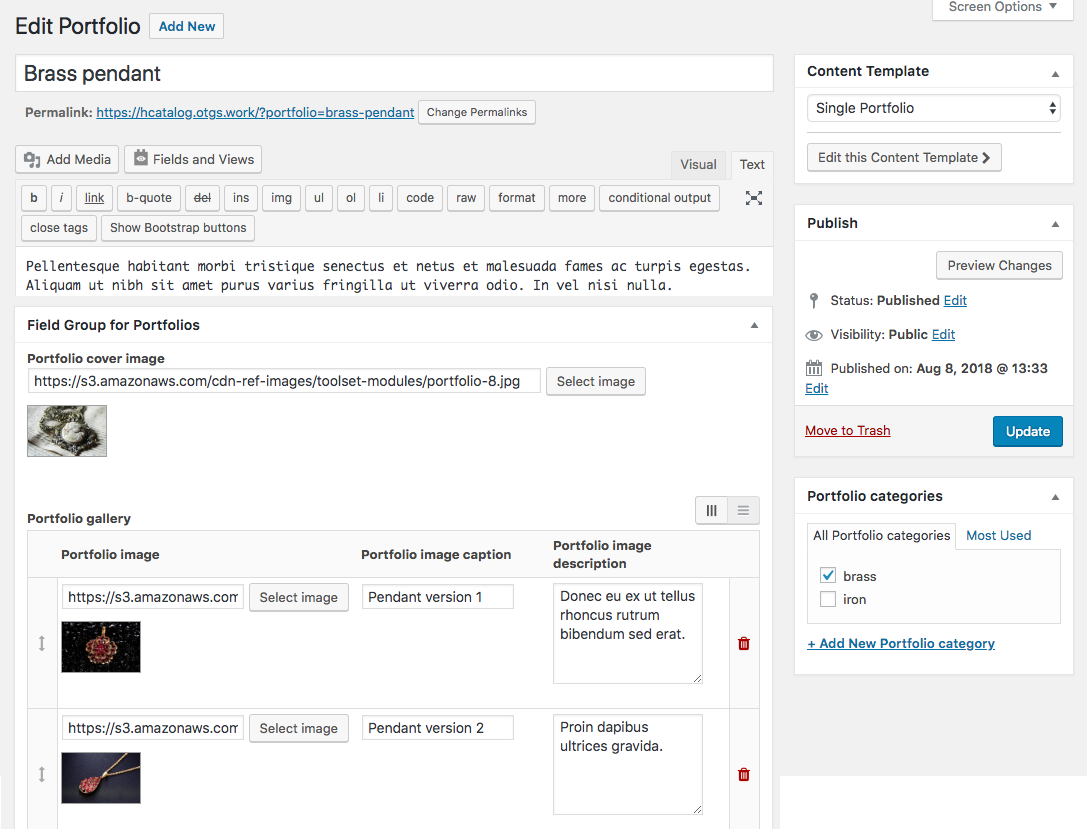 How do I add a module to my site?
To use modules in your site, you first need to install a few plugins. They are all coming from the Downloads section in your WPML account:
Types
Views Lite
Module Manager
Once you've installed and activated all plugins, go to Toolset->Modules->Modules Library. Choose the category and select the module to install. After you install a module, you can add it to any page. Follow the instructions to see how to display each of the modules that you've installed.
After we import the "portfolio" module, I edit a page, click on Toolset->Fields and Views and add the portfolio View.
Modules from our library come with sample content, so be sure to replace it with your own content.
If you're building multilingual sites with WPML, remember to make the custom types translatable. You can do this via WPML settings page.
How do I edit modules?
This is where modules really shine. You can edit anything that came with a module. Anything means anything. You're not limited by "option screens" and "customizations". You can modify custom types; add, remove and change fields; edit templates; etc. Whatever we created, you can edit and make your own.
Intentionally, the modules in the library come with very light visual design. You can use simple CSS to apply your own styling, so that modules fit perfectly into your site.
Save and reuse your own modules
When you use the Module Manager plugin, you can install the modules that we've created. However, you can also build your own modules. Your modules can include the custom types, fields, Views and templates. They allow you to move entire sections from one site to another.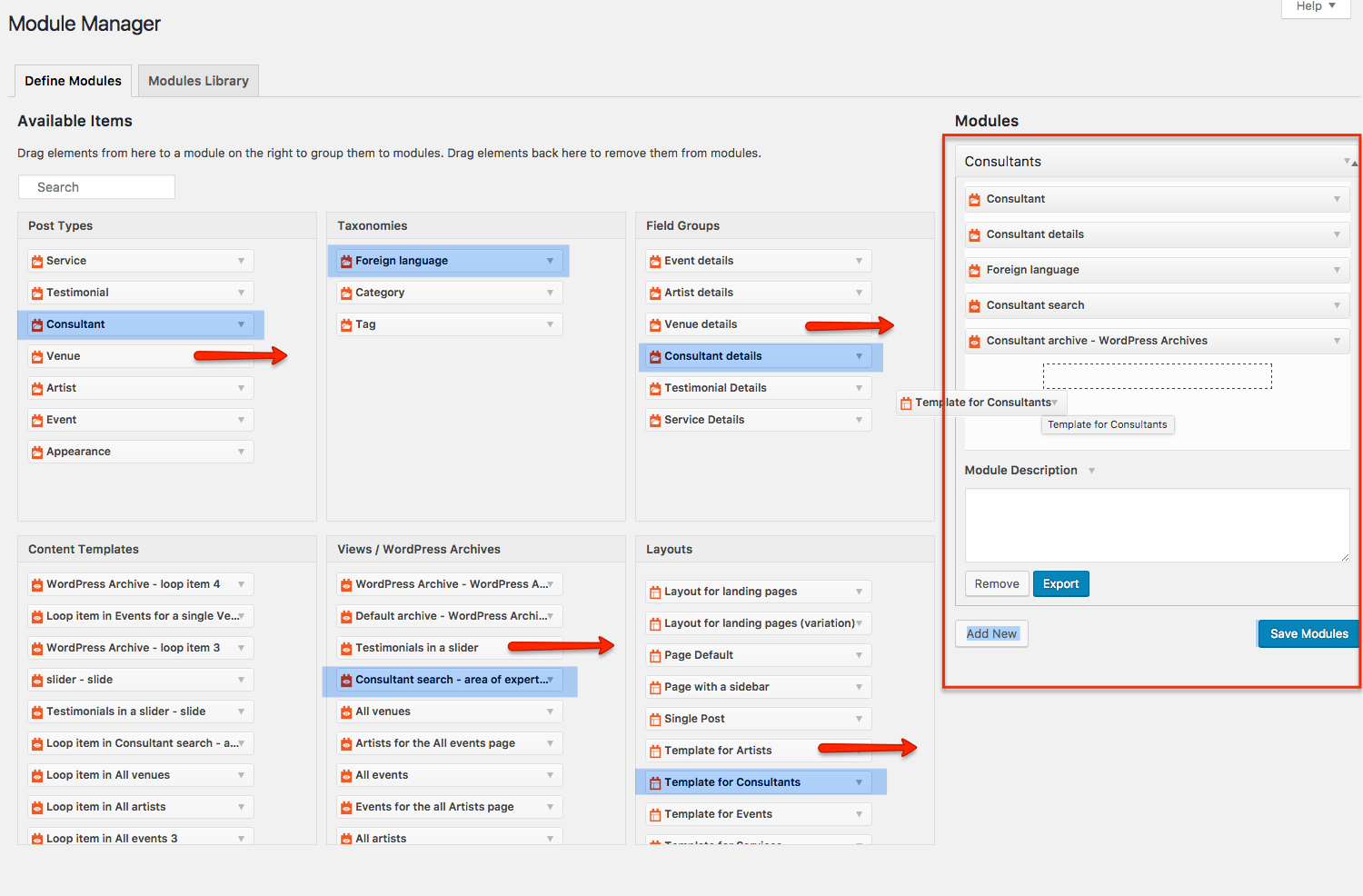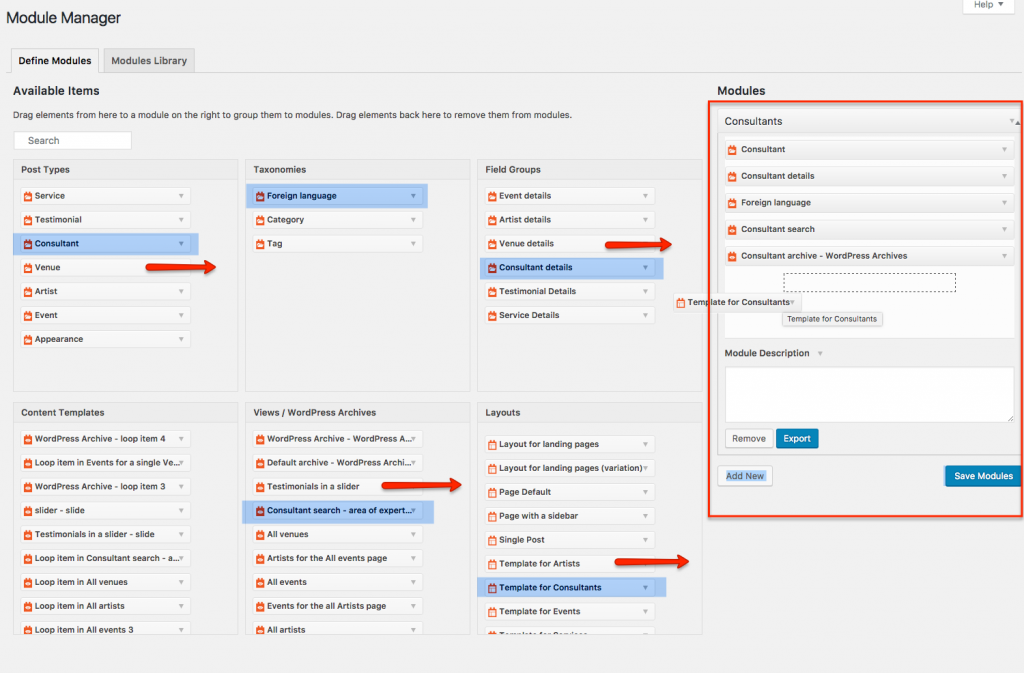 Feedback? Questions?
Do you use custom post types in your WordPress projects?
What is your way to speed up the process of creating multilingual sites based on custom posts?
Let us know what other post types you use in your multilingual sites. We are open for including more post types in our Modules Library to make your work even faster.