If you are developing a site for a client, you can make them a Translation Manager. They will take care of everything related to translation. However, you can still restrict them from changing other crucial parts of the site.
There are two reason why using the Translation Manager role is important. First, it is your client's site and they will know its content best. They also do not want to depend on you for managing translations.
And second, your clients are not WordPress developers. It is good practice to restrict their access from critical parts of the site's admin. This way, you take care of the system and they take care of the content.
Setting up a Translation Manager
You can create the Translation Managers when going to the WPML → Translation Management page for the first time. The Translation Management wizard will start.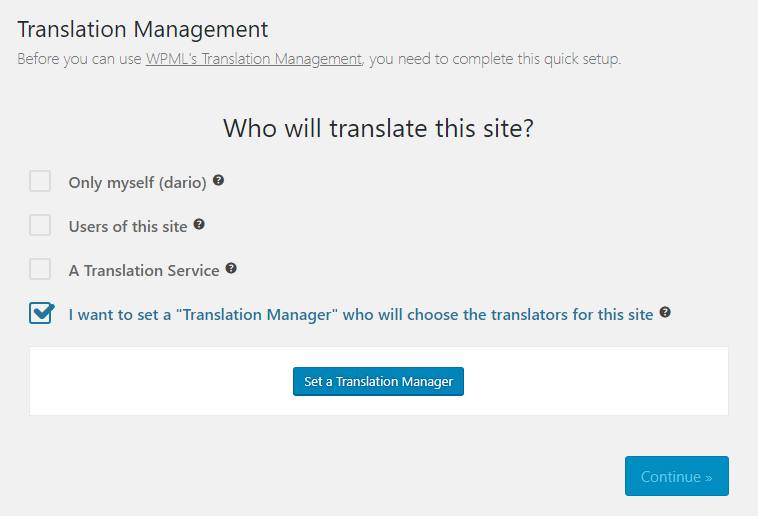 Select existing users to be Translation Managers or create new ones for this role.
A Translation Manager should be a WordPress Editor at the very least.
On the other hand, local translators should have the lowest level of access (Subscribers). However, a Translation Manager will take care of that.
How to use Translation Management
Finished setting up Translation Managers? They can now take care of everything related to translations:
Set up local translators or a professional translation service