Overview of the issue
Using the get_user_meta() function does not work for displaying translated user meta. This missing feature is in our roadmap.
Workaround
Using get_the_author_meta() instead solves the problem.
To enable user meta translation, go to WPML → String Translation. In the More options section, click edit to choose which user roles you would like to make translatable.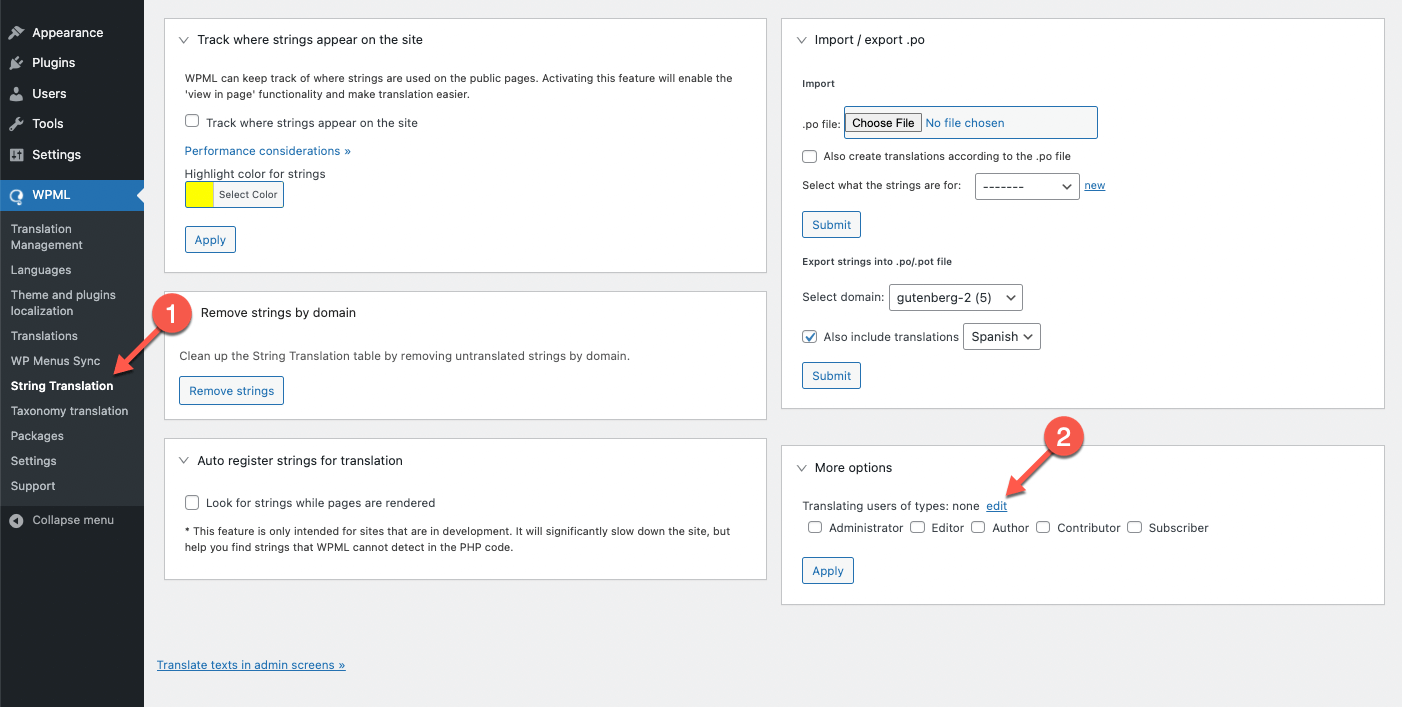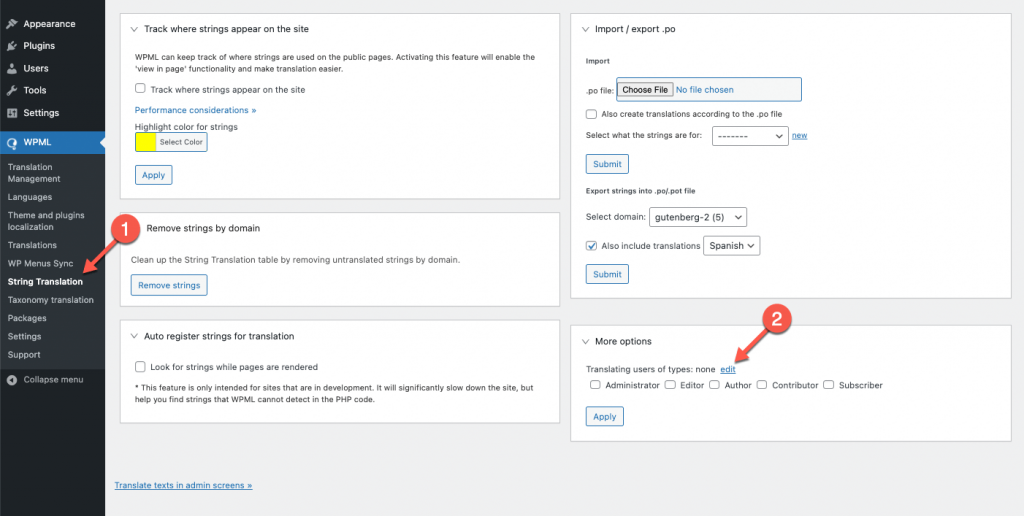 Then, use the wpml_translatable_user_meta_fields hook to make non-standard user meta translatable.