Resolved
Resolved in: WPML ver. 4.3.8
Overview of the issue
Our recent release for WPML 4.3.7 version had introduced an issue that was manifested either in the following PHP fatal error:
PHP Fatal error: Uncaught Error: Call to a member function get() on boolean in /wpml-string-translation/classes/filters/strings-filter/class-wpml-register-string-filter.php:186
or the following PHP warning:
Warning: in_array() expects parameter 2 to be array, boolean given in /sitepress-multilingual-cms/classes/utilities/class-wpml-wp-cache.php on line 65
WPML development team had already provided a fix for that and we are working on publishing it after testing ASAP.
If in the meanwhile you are having this issue we are providing the fix in our official Beta which you can safely install. As always, you should back up your site before installing the new version, let alone a beta one.
Workaround
In order to switch to the WPML beta version go to the Plugins page, click the Add New button and then click the Commercial tab.
Under the Update channel option, use the drop-down menu to select Beta, then click the Switch button in the dialog that appears.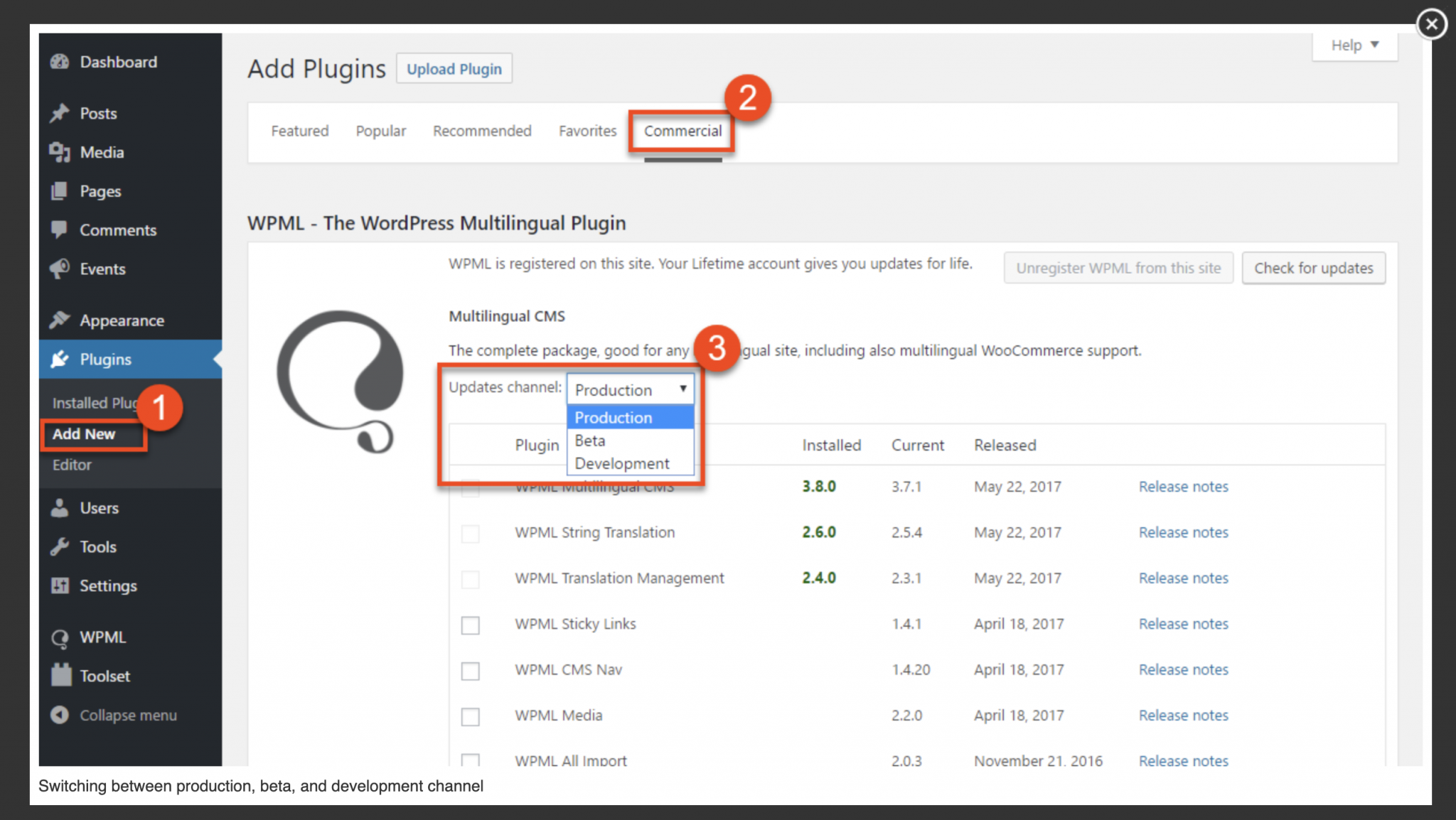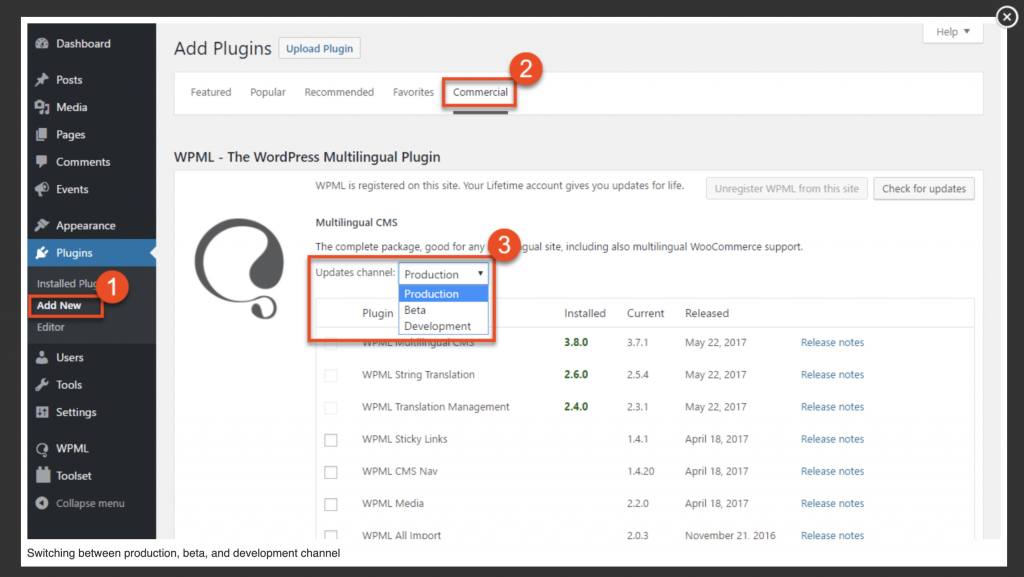 If you do not see any Beta available for download and you have this issue, please go to your WPML account's downloads page, find the beta version and manually install it.
A fully tested production version with that fix will be announced and released in the next few days.