WooCommerce Multilingual 5.3 focuses on seamless integration with High Performance Order Storage (HPOS), stronger compatibility with WooCommerce add-on plugins, performance enhancements, and other fixes.
Full Support for High Performance Order Storage (HPOS)
With the debut of WooCommerce 8.2 came High Performance Order Storage (HPOS), which provides significant speed improvements to your store's performance.
Now, WooCommerce Multilingual 5.3 brings full compatibility with the High Performance Order Storage (HPOS) feature. You no longer need to fiddle with settings and enable the compatibility mode. Simply select High Performance Order Storage in WooCommerce → Settings and enjoy better order processing on your multilingual site.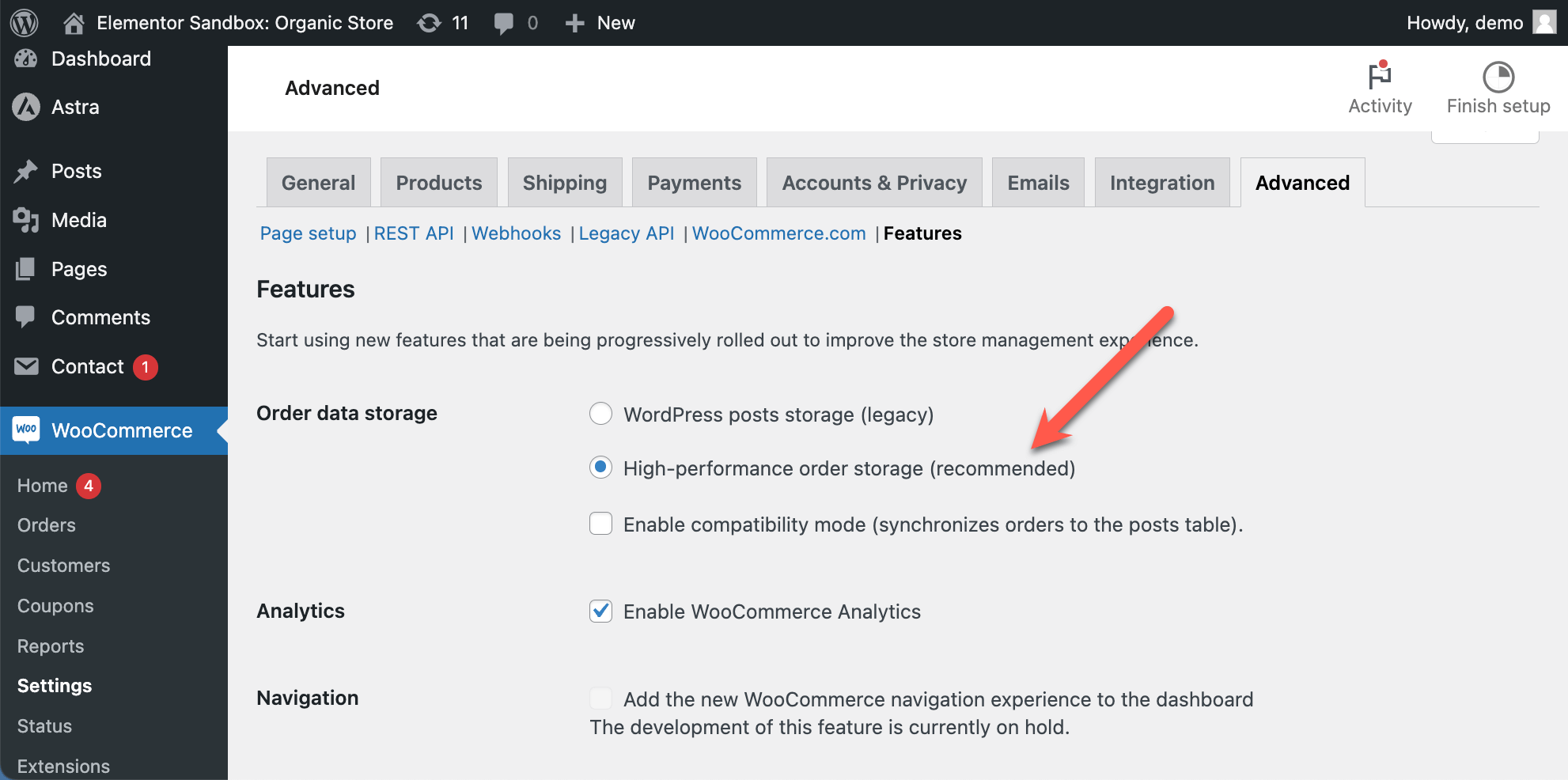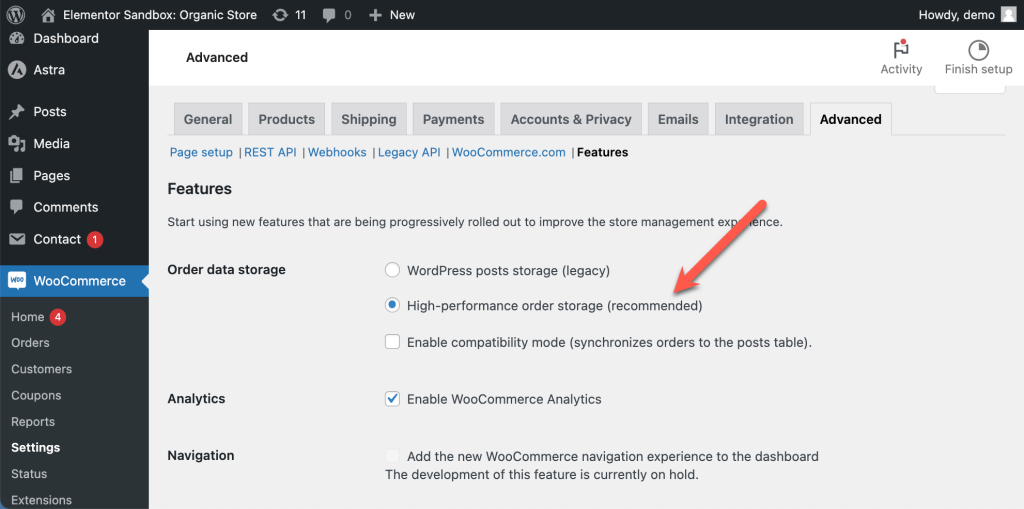 On existing WooCommerce sites, you can switch to HPOS or if you prefer so, stay with the WordPress posts storage (legacy) setting. Both settings will work just fine.
WooCommerce Multilingual continues to support the legacy method of storing order data.
Better Compatibility with WooCommerce Add-Ons
This release improves compatibility with WooCommerce Bookings and addresses a number of issues related to:
Booking calendars failing to display products with custom prices in secondary currencies
Google Calendar integration causing duplicate bookings per language on the calendar
Receiving multiple emails per language with AutomateWoo's 3D Secure payment process
WooCommerce Multilingual 5.3 also fixes the multicurrency integration with the Product Add-ons extension.
Performance Improvements
WooCommerce Multilingual 5.3 optimizes performance, giving you and your site's visitors a smoother and faster experience.
Key performance improvements include:
Loading shipping and payment gateways only when necessary
Improving the speed of sorting products in custom order
Disabling geolocation for sites not using the multicurrency feature
Loading the visual elements on the front-end of your site faster
Other Features and Fixes
With WooCommerce Multilingual 5.3, you can translate product attribute labels in the WooCommerce REST API, enhancing multilingual for product attributes in API responses. Plus, if you use the Checkout block, you can now translate your payment gateway strings.
This release additionally comes with fixes for multi-currency features and pricing details, such as correcting currency symbols and price rounding. It also includes fixes related to missing translations for product variations.
For a full list of what's included in this release, please see the changelog.
How to Get WooCommerce Multilingual 5.3
We release updates to sites gradually. Once it's made available to you, you will receive this update on your registered sites.
If you want to get WooCommerce Multilingual 5.3 without waiting, go to the Plugins → Add New page and click the Commercial tab. There, click the Check for updates button, select WooCommerce Multilingual, and click to update it.
Please note that it might take up to 24 hours for all sites to be able to see the update, even if you manually check for it in the Commercial tab.
Feedback or Questions?
Have a question about the new update or a thought you'd like to share? We're all ears! Leave a comment below to join the conversation.