The TinyPNG – JPEG, PNG & webP Image Compression plugin allows you to optimize any images that you upload to you multilingual WordPress website. It also features a bulk optimization option that you can use to optimize the existing images in your media library.
Watch this short tutorial to learn how to use the TinyPNG – JPEG, PNG & webP images compression plugin to optimize images. The video also shows you how to optimize images translated using WPML's Media Translation add-on.
On This Page:
Getting Started
Start by installing and activating the following:
WPML core plugin, WPML String Translation and WPML Media Translation add-ons
If you're new to WPML, check out our Getting Started Guide. It quickly walks you through different translation options you can use.
WPML Translation Mode Options
WPML makes it possible for you to translate your site's content in two different ways:
Translating Images and Other Media
WPML allows you to translate the metadata of images. This includes the image titles, captions, alt texts, and descriptions. Additionally, you can choose to show different images for content in different languages. You can learn more by checking out our guide to translating images using Media Translation.
Optimizing Images
From your main admin navigation menu, go to Settings → TinyPNG – JPEG, PNG & WebP image compression and authenticate your Tinify account. Then, choose your preferred method for compressing images in New image uploads. If you choose to Compress new images in the background (Recommended) or Compress new images during upload, TinyPNG will automatically optimize any images you upload to your WordPress media library.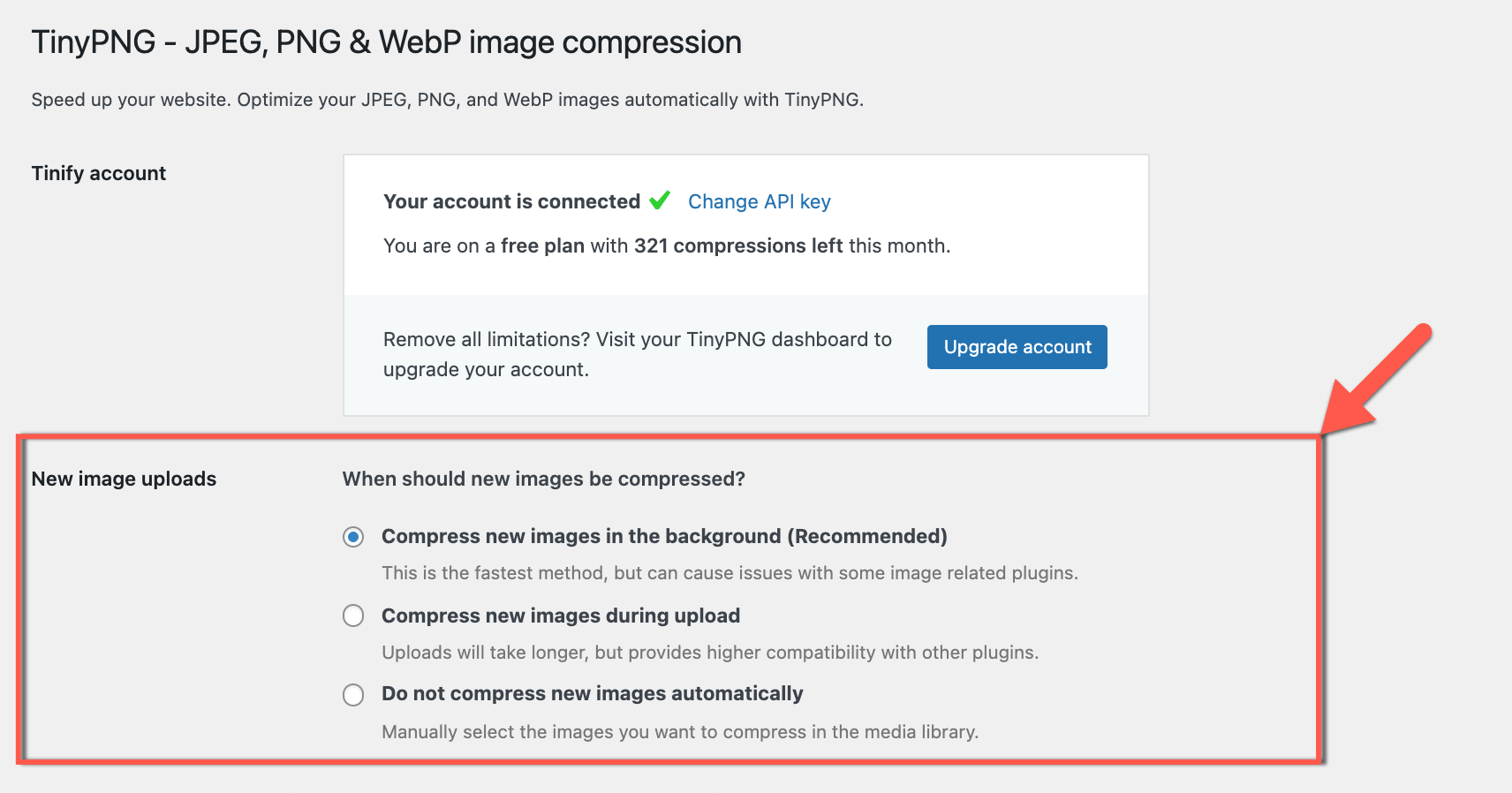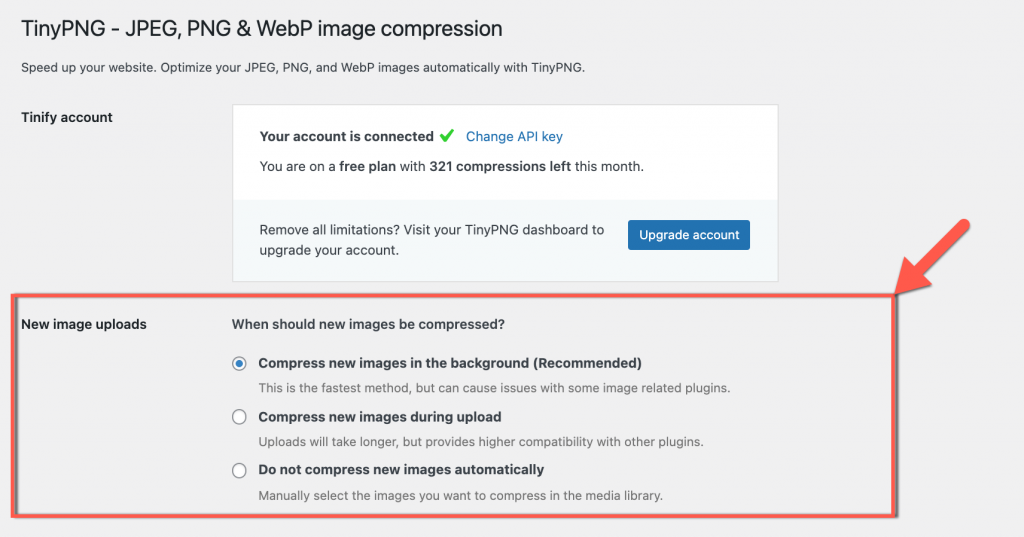 To optimize your existing media library in bulk, go to Media → Bulk Optimization and click on Start Bulk Optimization.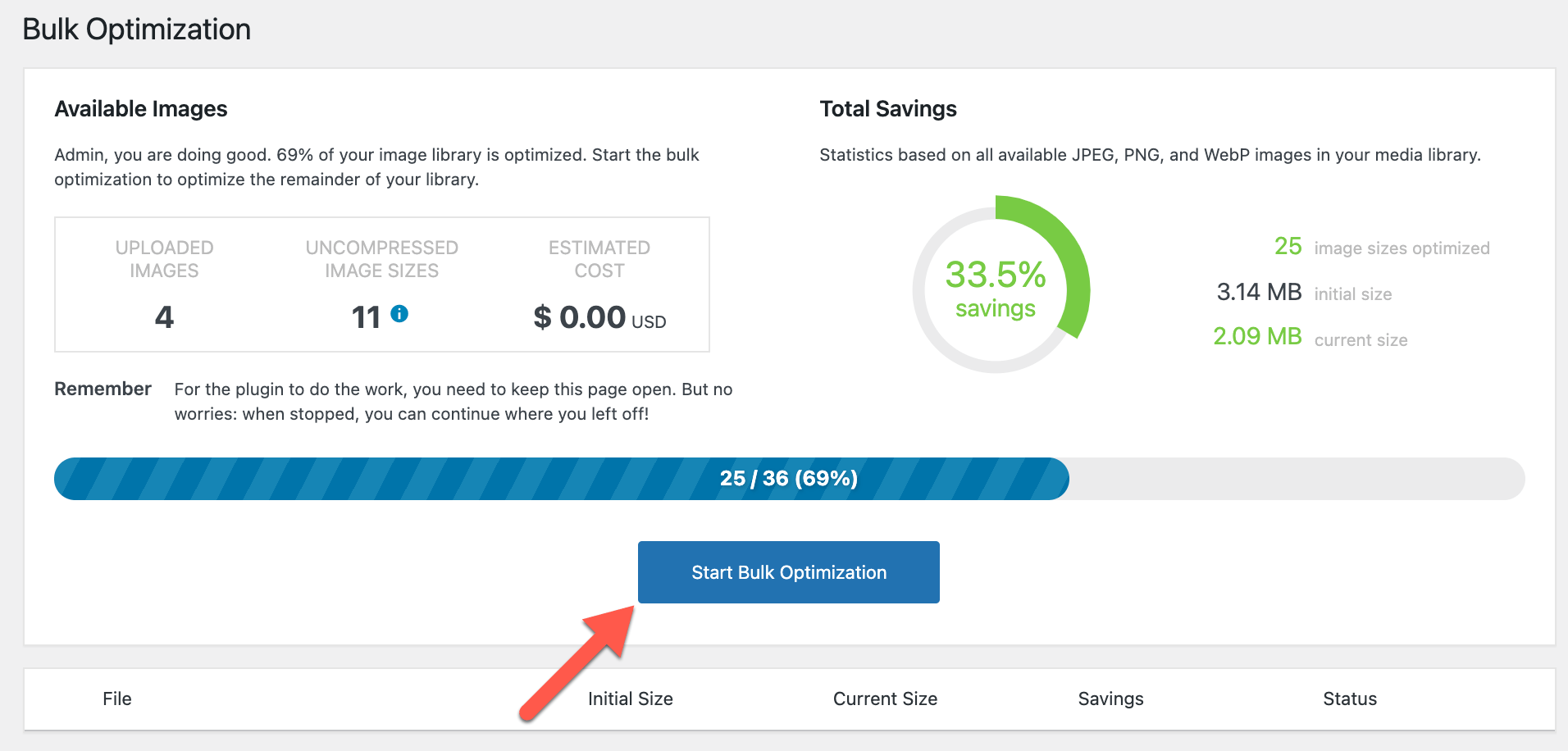 Known Issues
There are no unresolved compatibility issues between this plugin and WPML. Search
all known issues
.
Getting Help
In case you need help translating your site built using TinyPNG JPEG & PNG images and WPML, visit WPML's support forum.