SiteOrigin Page Builder is based on standard WordPress widgets. This means you have a huge number of widgets to choose from and use in designing your contents. Whatever you build this way, you can conveniently translate it using WPML.
| Original content | Content translated to Spanish |
| --- | --- |
| | |
Contents
Getting Started and What to Check
Make sure that Page Builder SiteOrigin is activated, by going to the Plugins page.
The SiteOrigin Widgets Bundle plugin is also recommended as it gives you access to the most common widgets. Remember to activate the Widgets you need to use, from Plugins → SiteOrigin Widgets: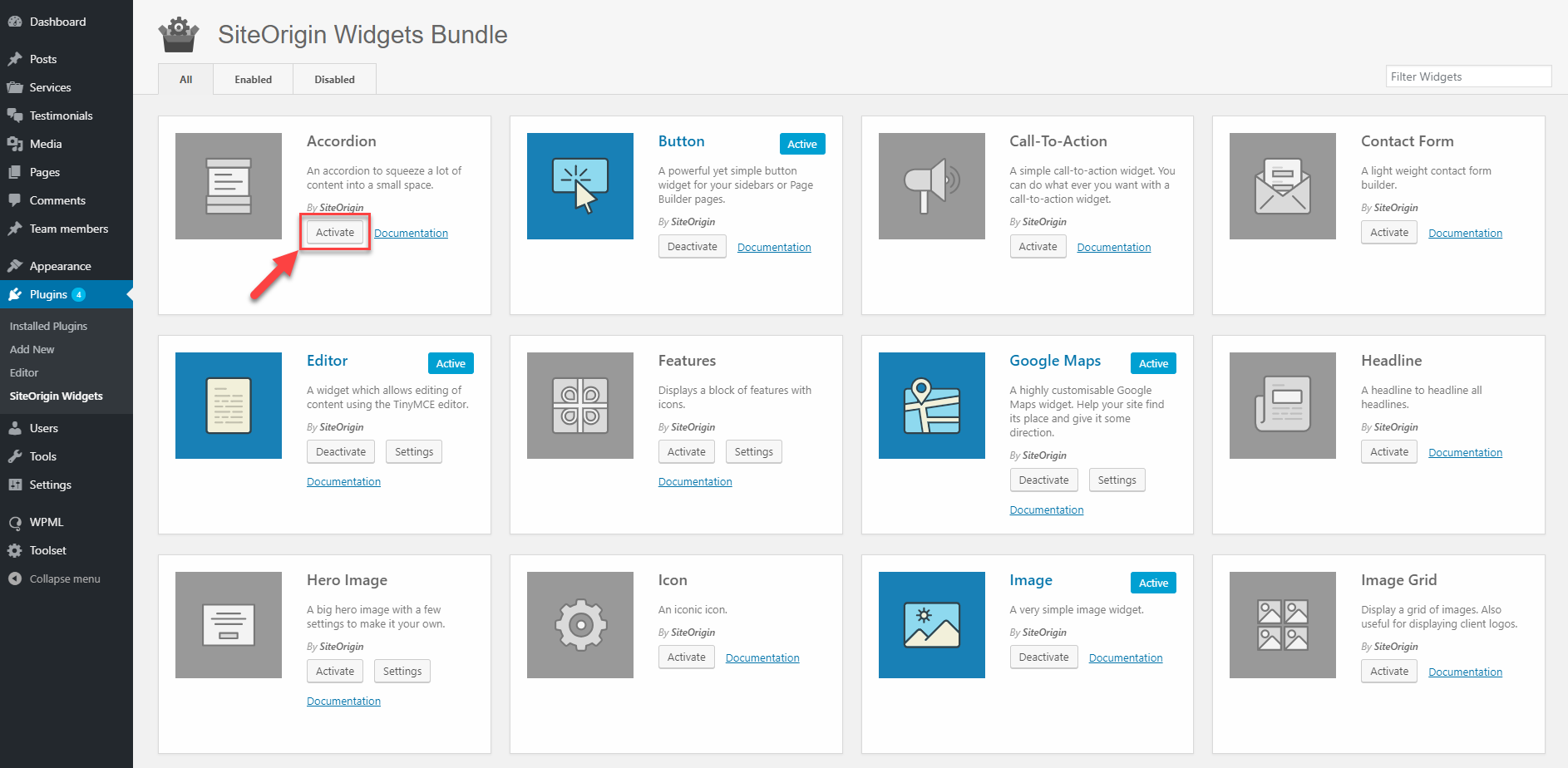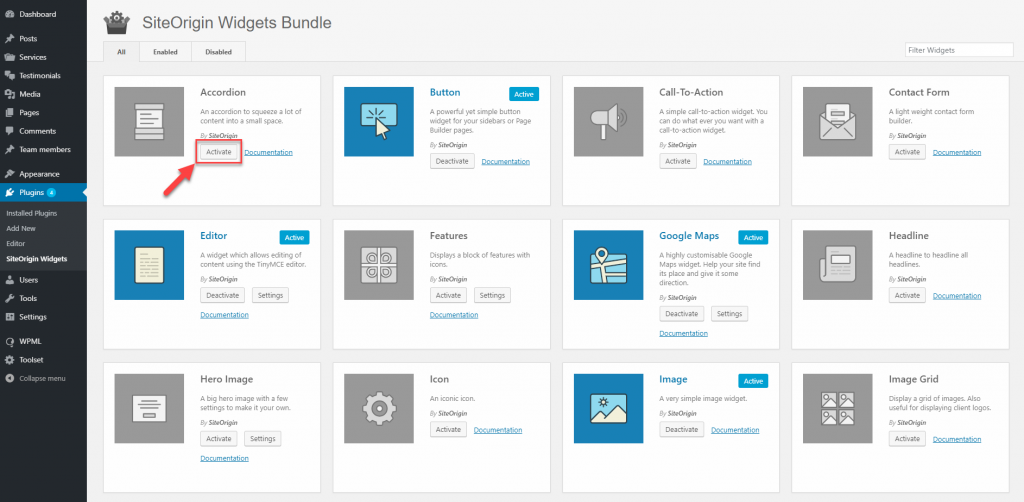 Make sure that the WPML Multilingual CMS, WPML String Translation, WPML Translation Management, and WPML Media Translation plugins are activated.
In order to activate the option that allows you to manually enter your translations do the following:
Open any post or page and in the Language box set the Use WPML's Translation Editor option to Off.

.
In the Use the WordPress Editor to translate dialog box that appears, select the All the site's content option.

Translating your pages built with SiteOrigin (widget-based)
Because SiteOrigin page builder is based on widgets, it is not recommended to use translation services for translating content built with it.
There are three kinds of widgets: Bundle, Page Builder, and the original WordPress ones. Let's see how to translate them.
1. Click on the Edit link for the page that you want to translate.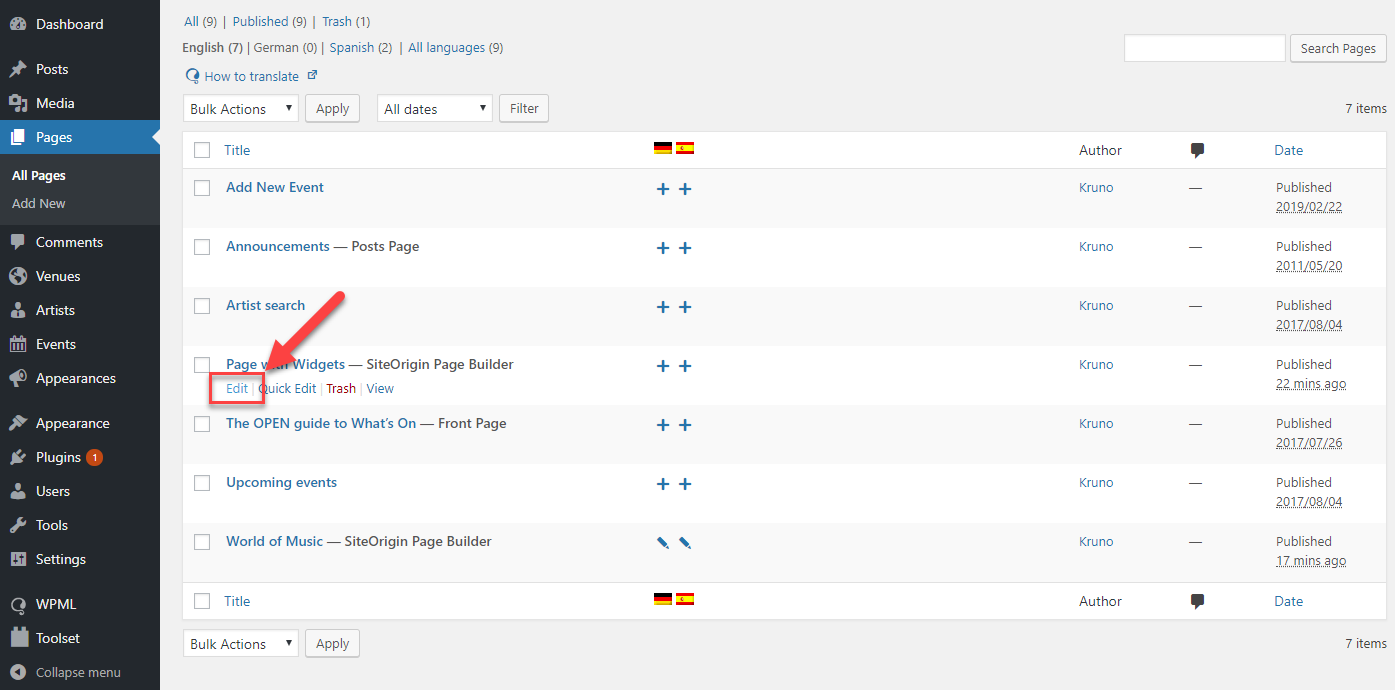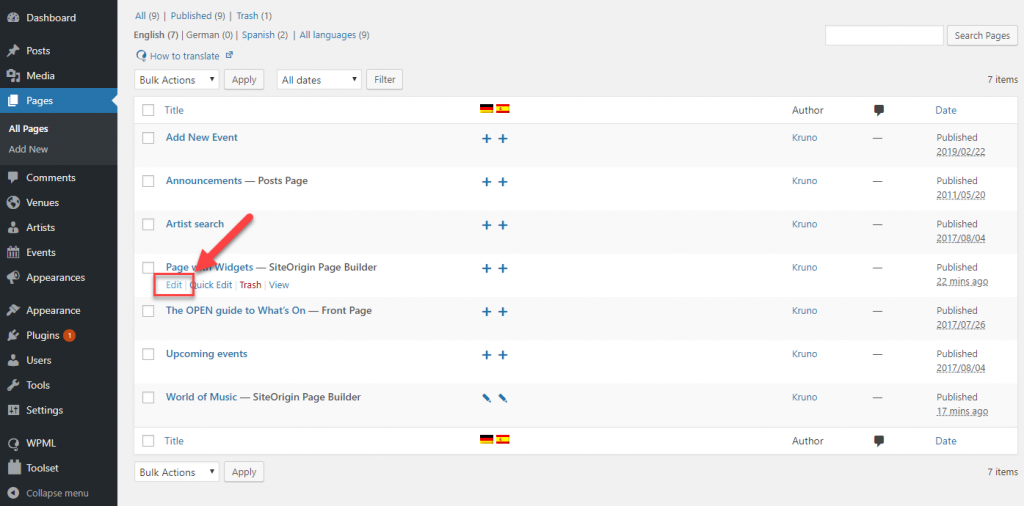 2. In the Language box, select the Duplicate checkbox, and then click on the Duplicate button. This will duplicate the page in the selected secondary language.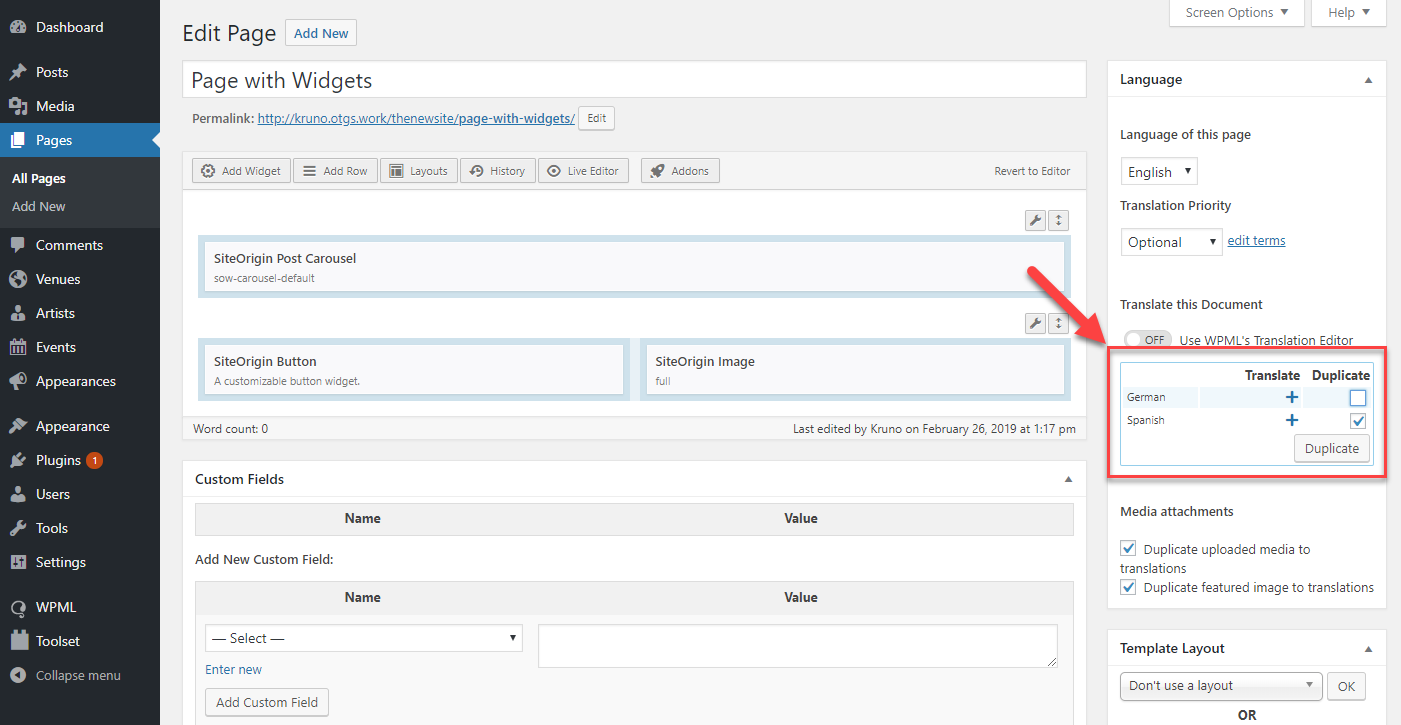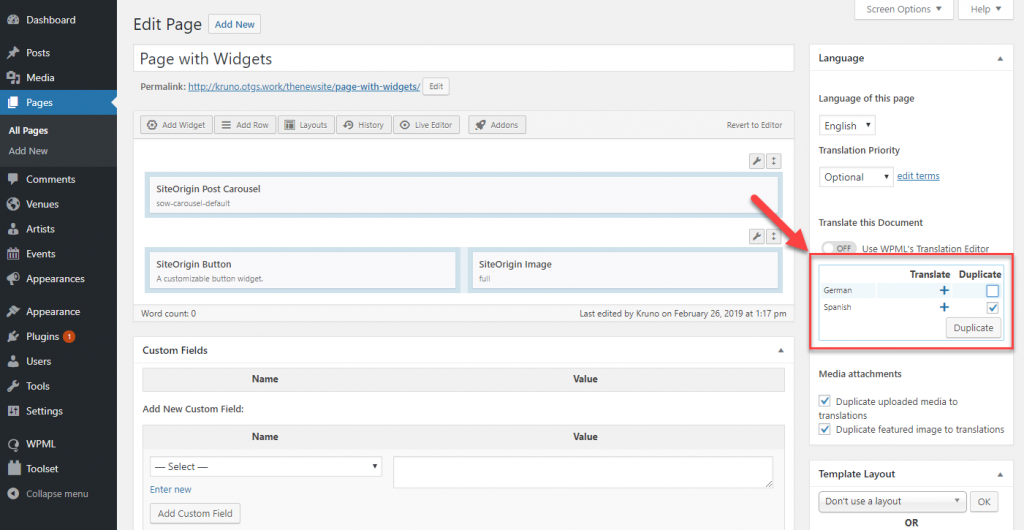 3. Click on the pencil icon to edit the page in the other language and add your translated text to that duplicated page.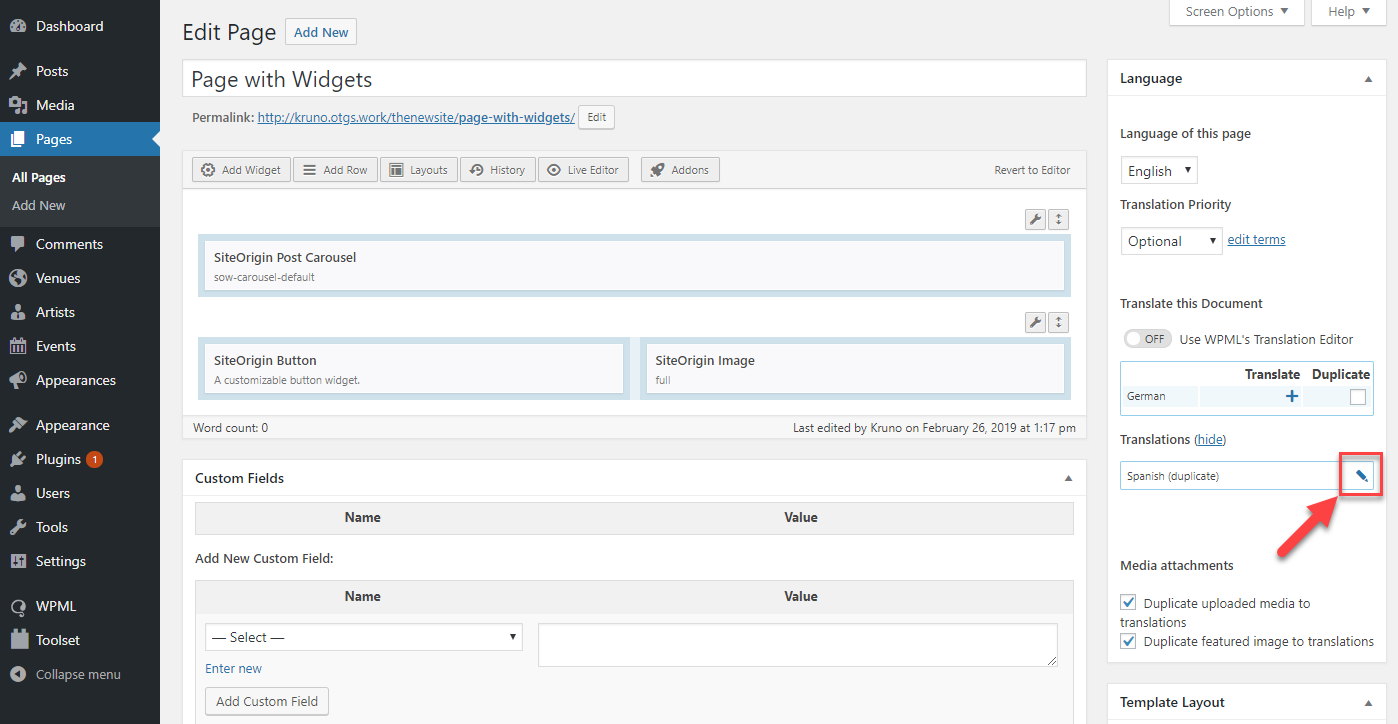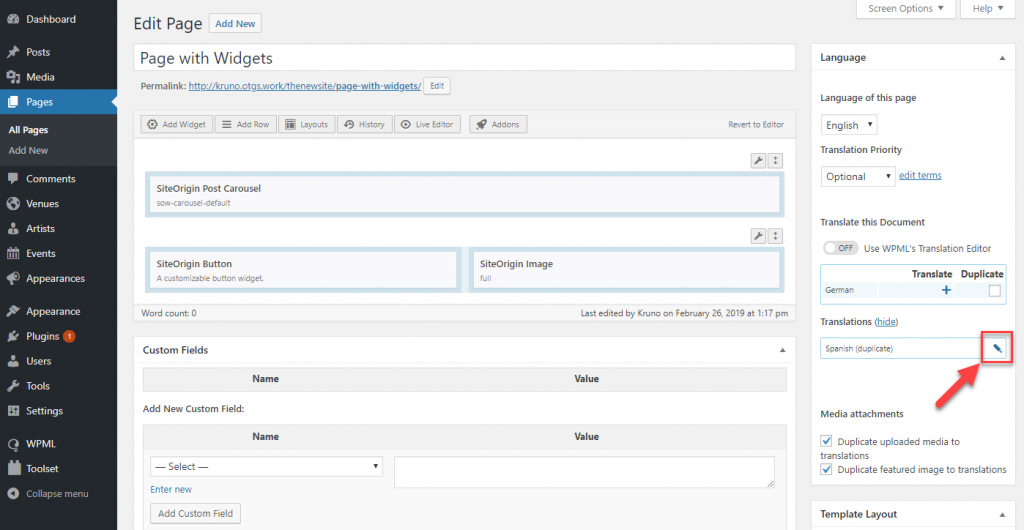 4. When editing the duplicated page, click Translate independently in the Language box. After that edit the elements on your page to add the translated text. Do this for all the elements on the page.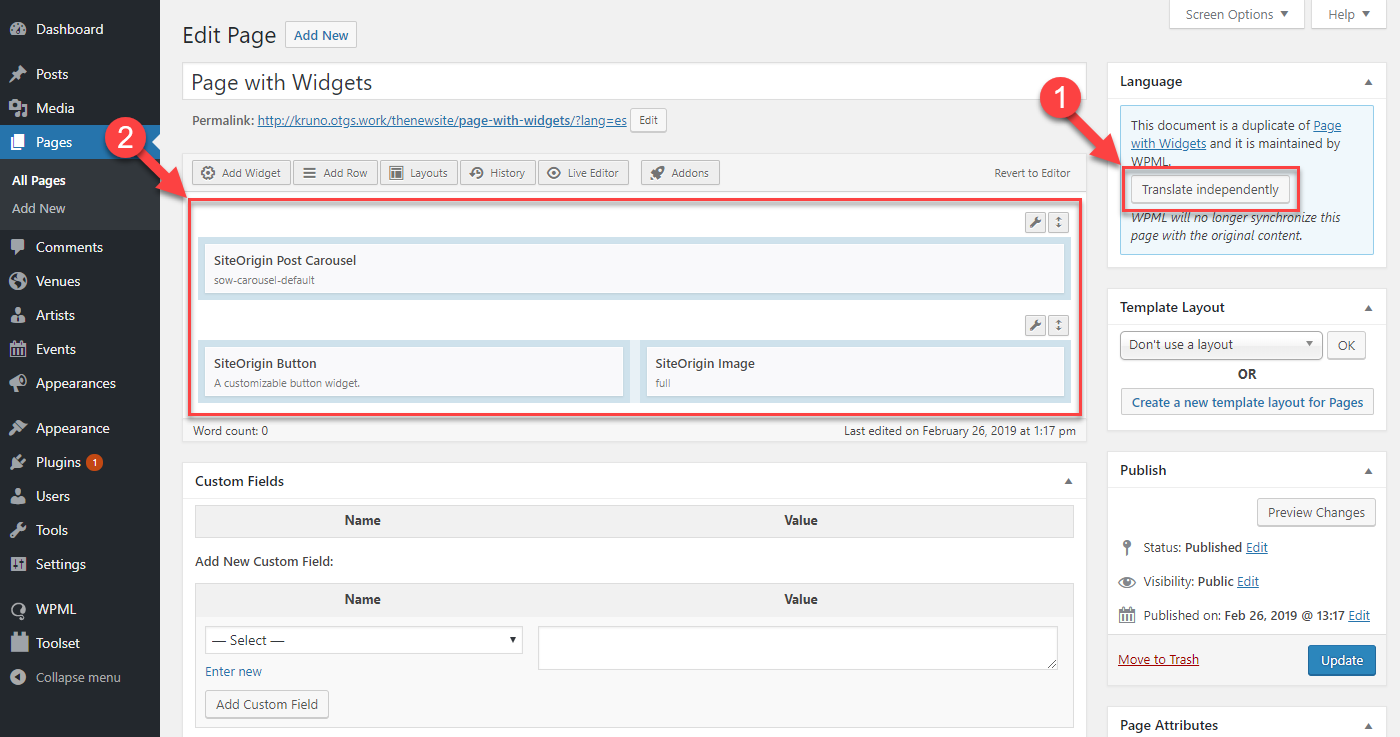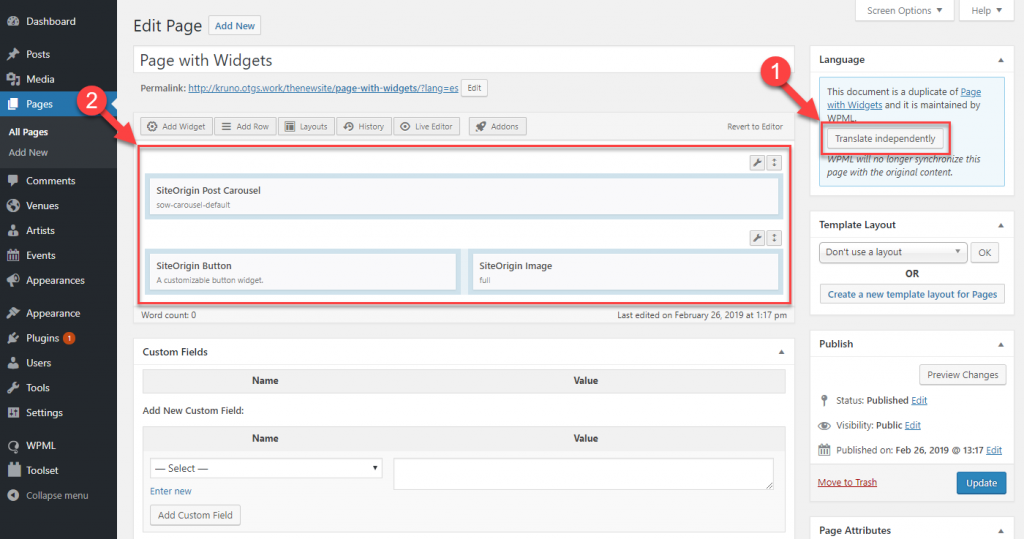 5. Once you complete translating all the elements on the page, click on the Update button.
Note that it's possible to use the Live Editor as well.
Getting help from our support
In case you need help translating your site built using SiteOrigin Page Builder and WPML, visit WPML's support forum.