WPML Translation Management allows you to add priority status to your translations including posts, pages, and strings. This way, the translation work is prioritized according to your project's needs.
Let's say you have been working with a translator or any of our translation services, and you have some content that needs to be translated immediately. How can you prioritize which content should be translated or sent for translation first?
How to add priority to any translation
When you edit any post or page, there is a Translation Priority dropdown menu available in the Language box. This menu allows you to select the appropriate priority for the content you are editing.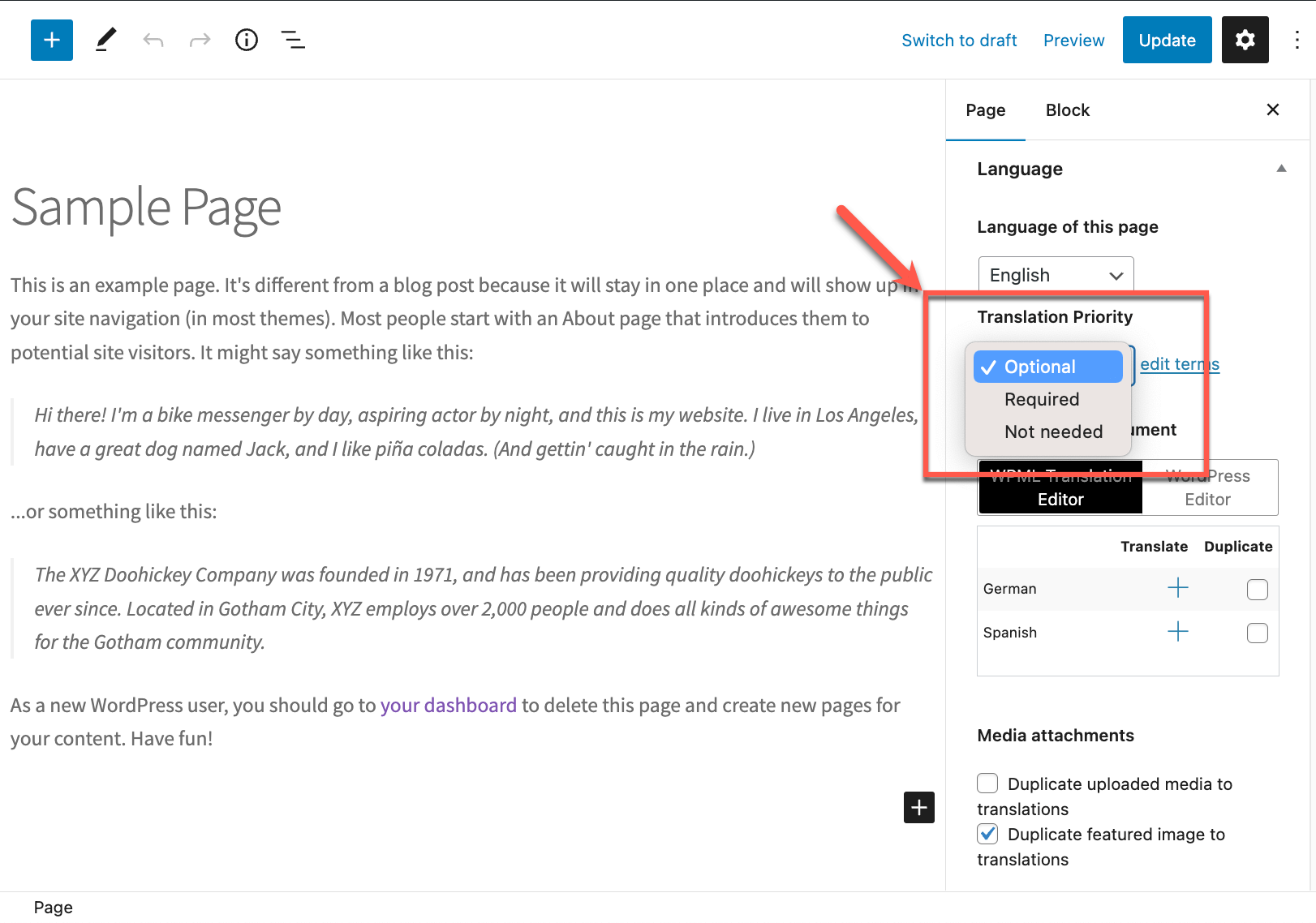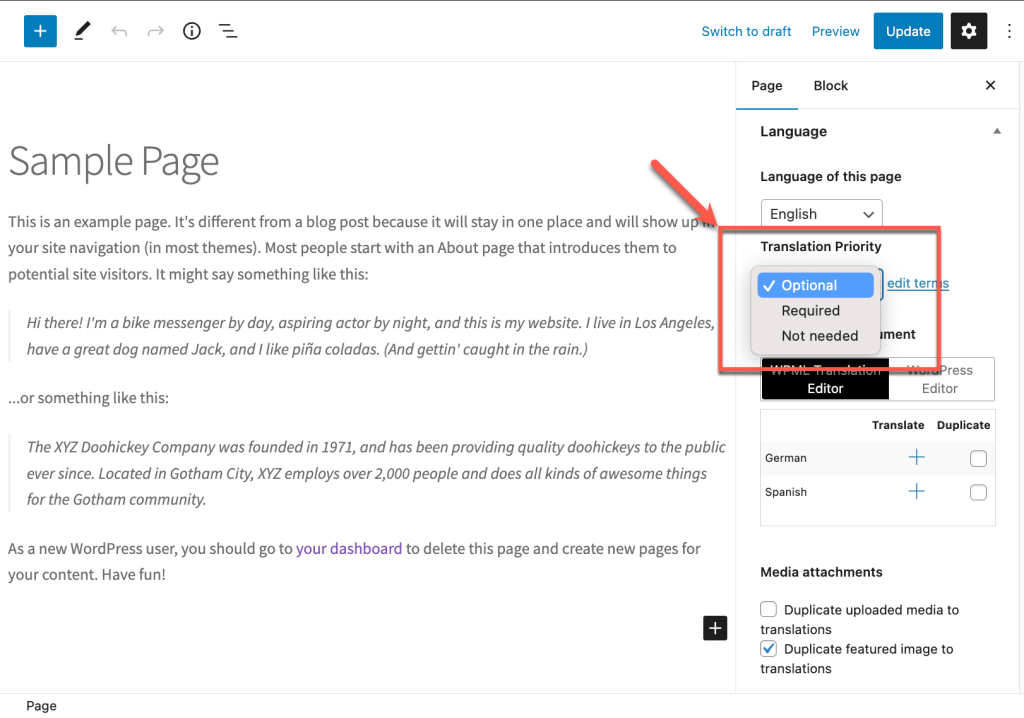 You can also create or edit Priority Statuses by clicking on the edit term link in the Language box. This link takes you to a page where you can manage your translations priorities as if you were translating a category with WPML.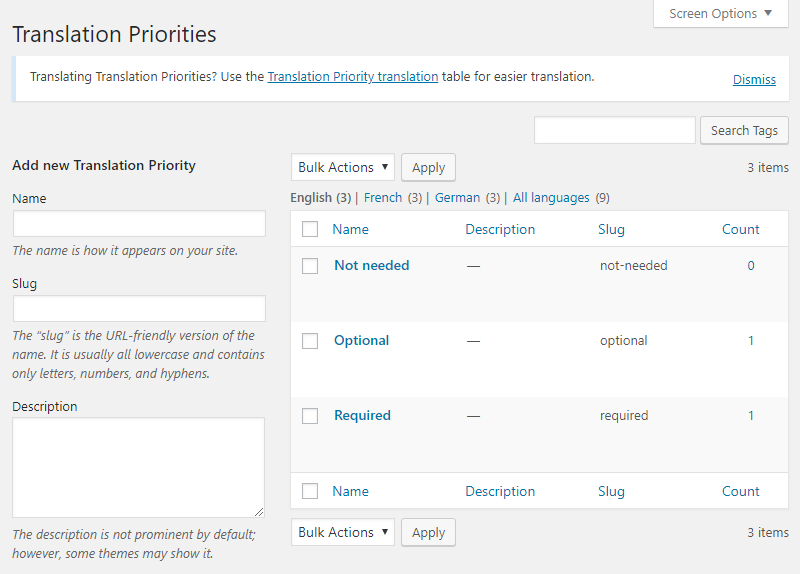 What can I do with this new status?
One of the advantages of this feature is that if you go to the WPML → Translation Management page, you will see a new filter available.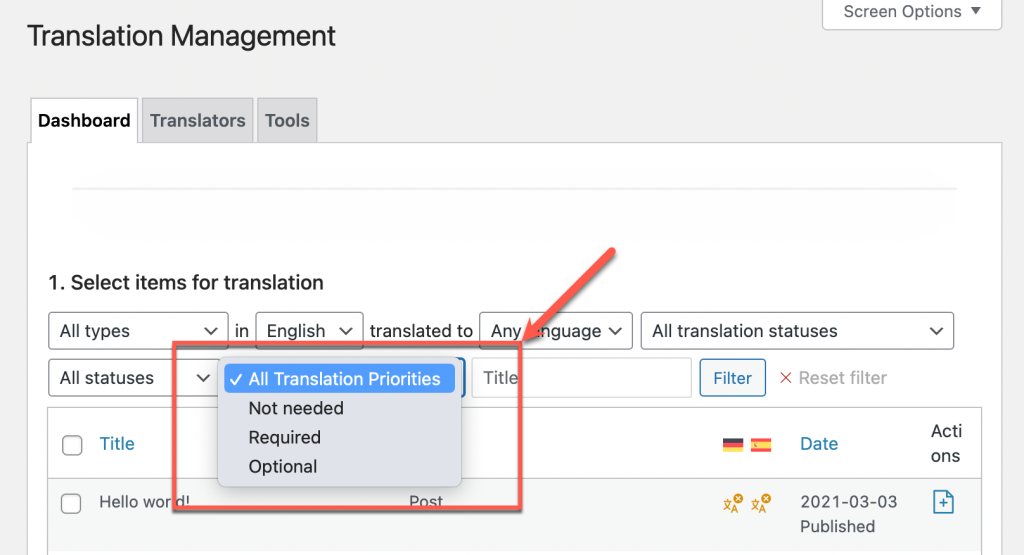 This allows you to have a global view of your project's priorities and translate your content locally or send it to a translation service accordingly.
Setting Translation priority for your strings
This feature is also available for your sites strings (texts).
When you go to the WPML → String Translation page, the first thing you will notice is that there is a new dropdown menu available: "Select strings Translation Priority." This menu displays different Translations Priority statuses than those available for pages and posts.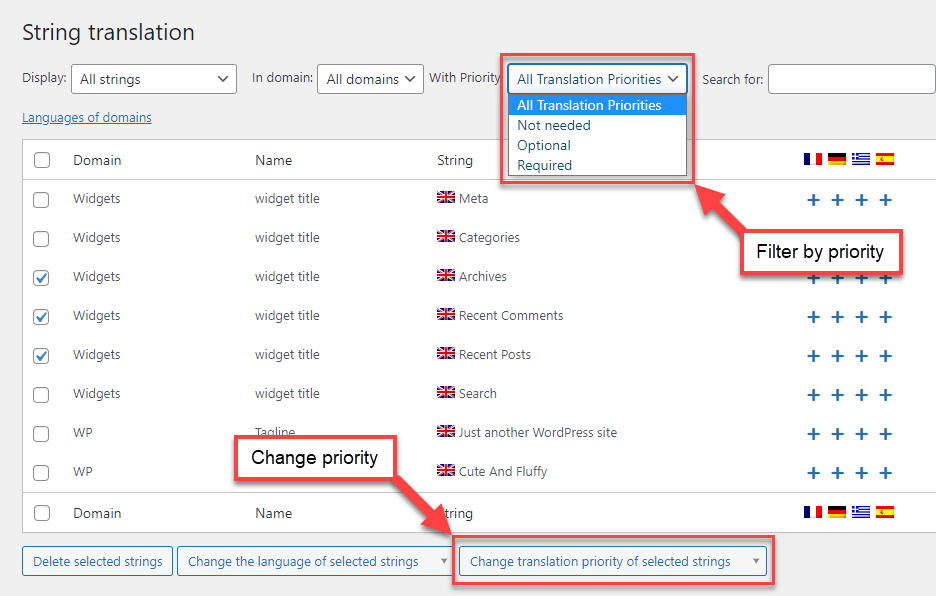 Additionally, you will see a new button available just below your strings panel: "Change translation priority of selected strings." Select a string for this option to become available.
Select some strings and set their Translation Priority according to your project's needs. Then, you can filter them on our String translation panel and/or send them for translation accordingly.