NextGEN Gallery is one of the most popular gallery plugins for WordPress. It provides many useful gallery management features. Its integration with WPML enables easy translation of textual content generated by the plugin.
| Page in original content | Page translated to French |
| --- | --- |
| | |
Contents
Getting started and what to check
Make sure to activate the NextGEN gallery plugin on the Plugins page.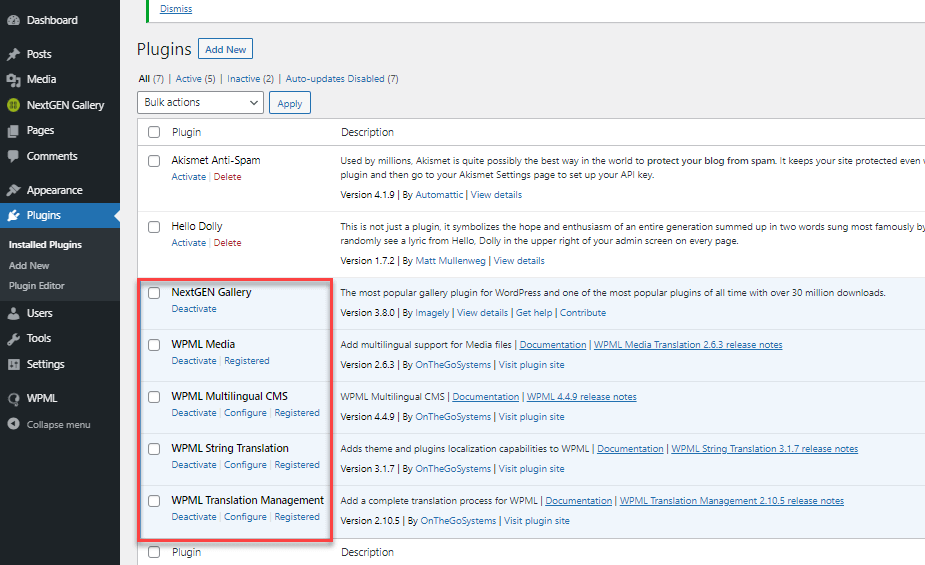 Make sure to activate and configure the WPML Multilingual CMS, WPML String Translation, WPML Translation Management, and WPML Media plugins.
WPML translation tools
WPML offers two translation editors you can use for translating your site's content:
Besides translating your site content yourself, you can also:
Displaying the Gallery on your translated pages
Create a page in your original language and add a NextGEN Gallery to your page. In our case, the original language is English. Once you create your Gallery make sure to display it on the page and publish it.
Click on the plus button in the Language section.

Your gallery will now display the French version of your page. However, your content is still in English. You will need to translate the description, caption, and the rest of the strings.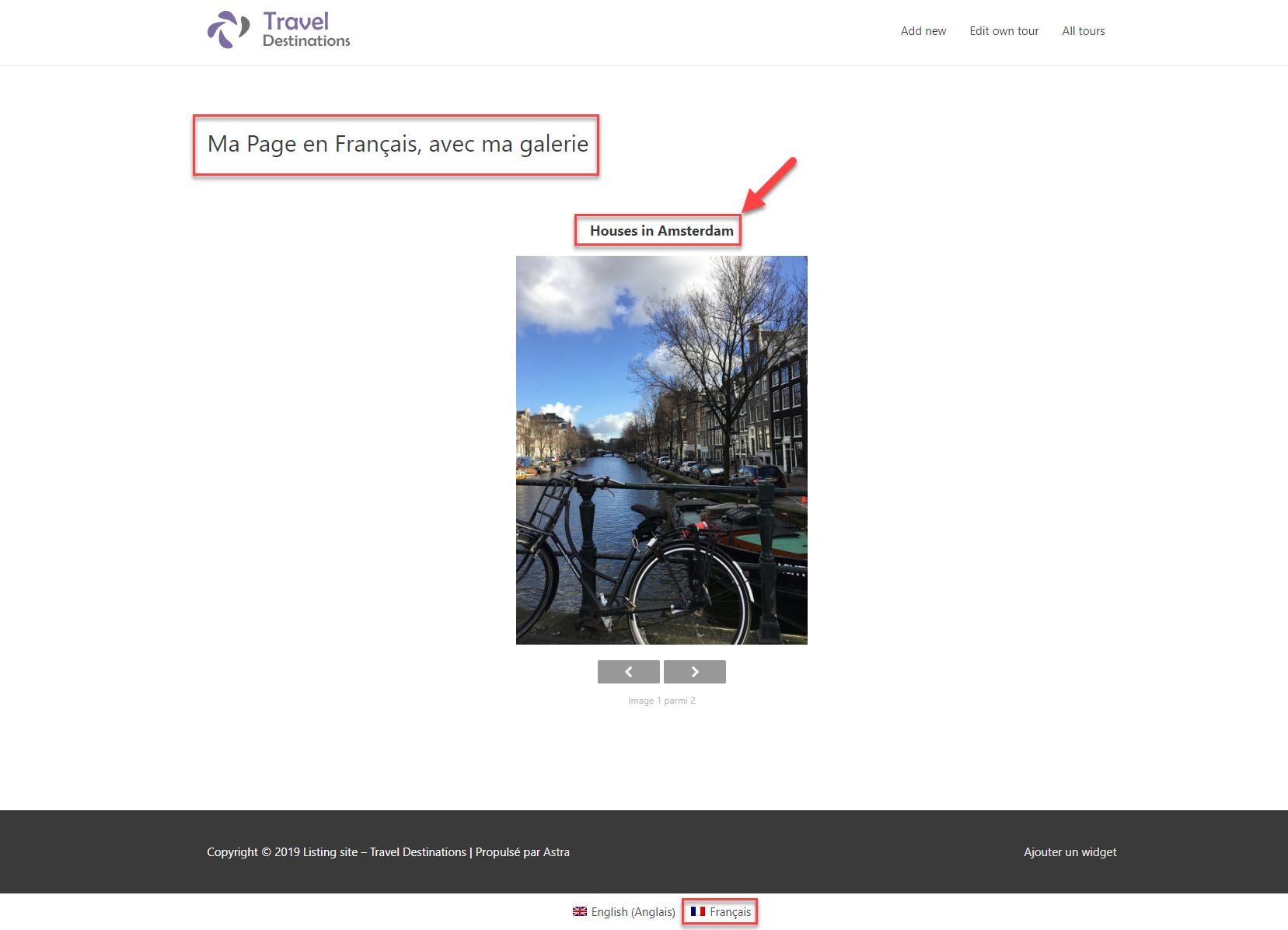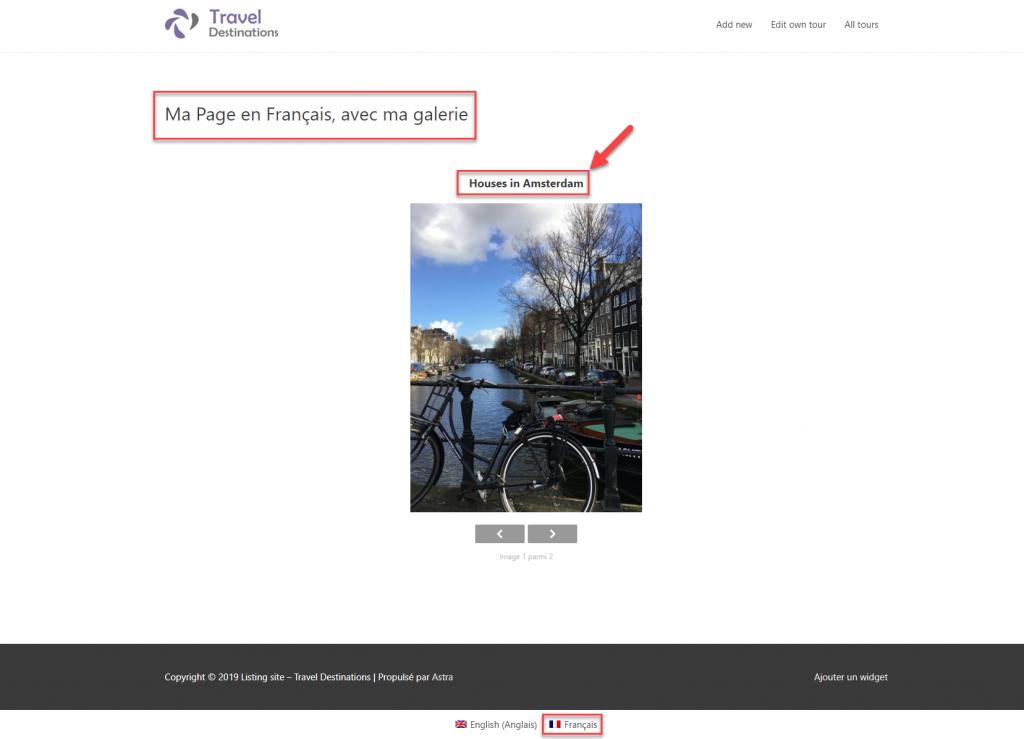 Translating your NextGEN Gallery: Title, Caption, Alt Text, Description, and Tags
To make your gallery translatable, go to WPML → Theme and plugins localization and scroll down to the Strings in the plugins section.
Select NextGEN Gallery and click on the Scan selected plugins for strings button.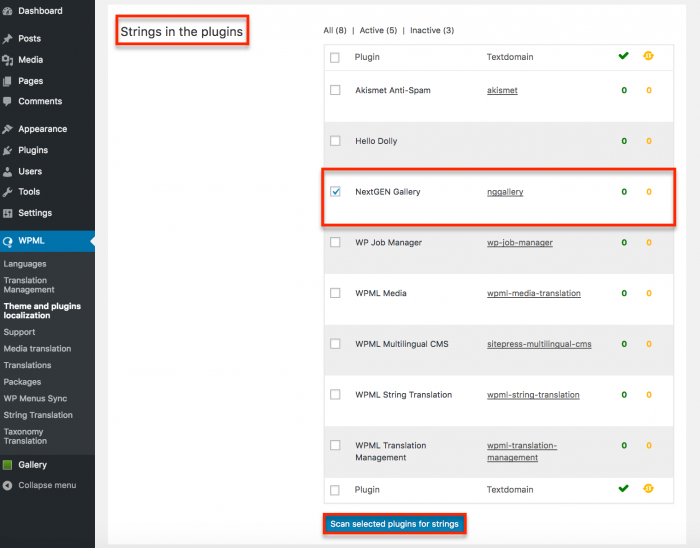 Your gallery is now ready for translation
As an example, we will translate the Caption of the image, but the steps are applicable for all Gallery elements: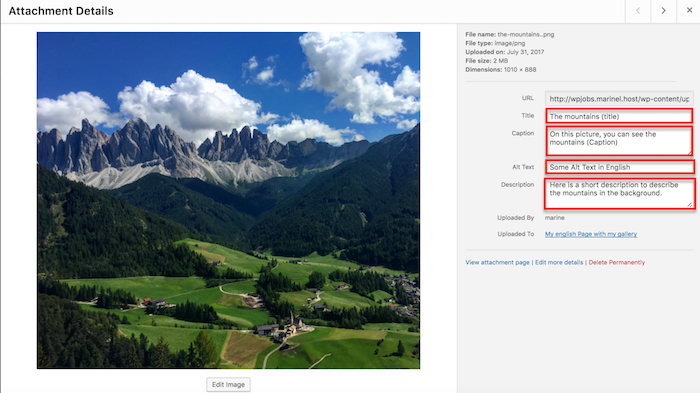 1. Go to the WPML → String translation page and search for the string that needs translation. In this case, we are looking for the caption "On this picture, you can see the mountains".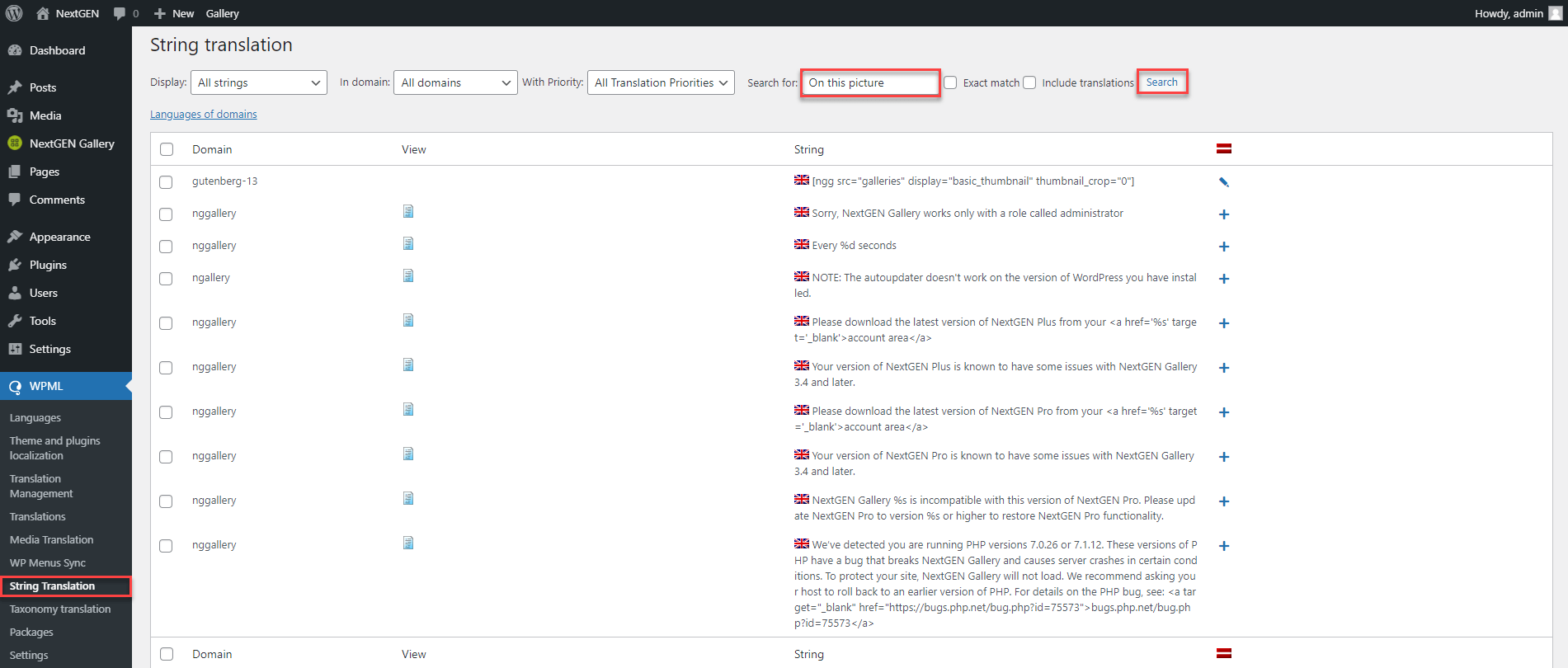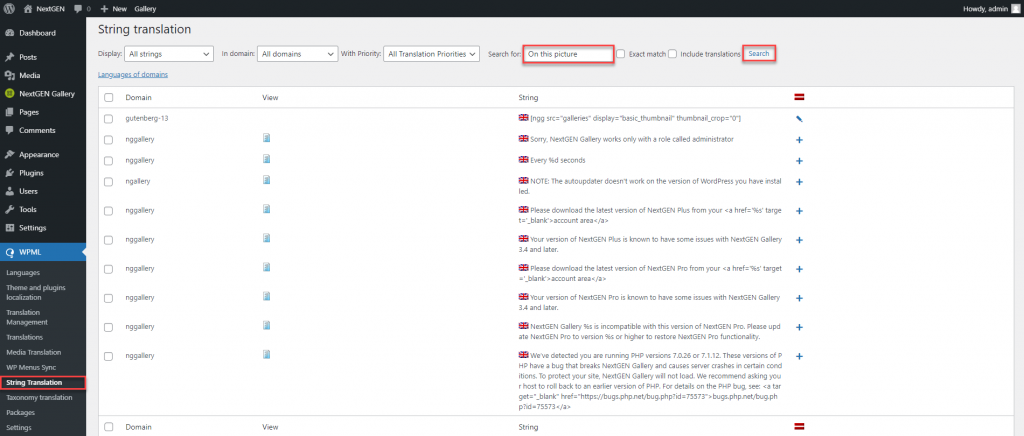 2. Click on the blue plus symbol to start translating: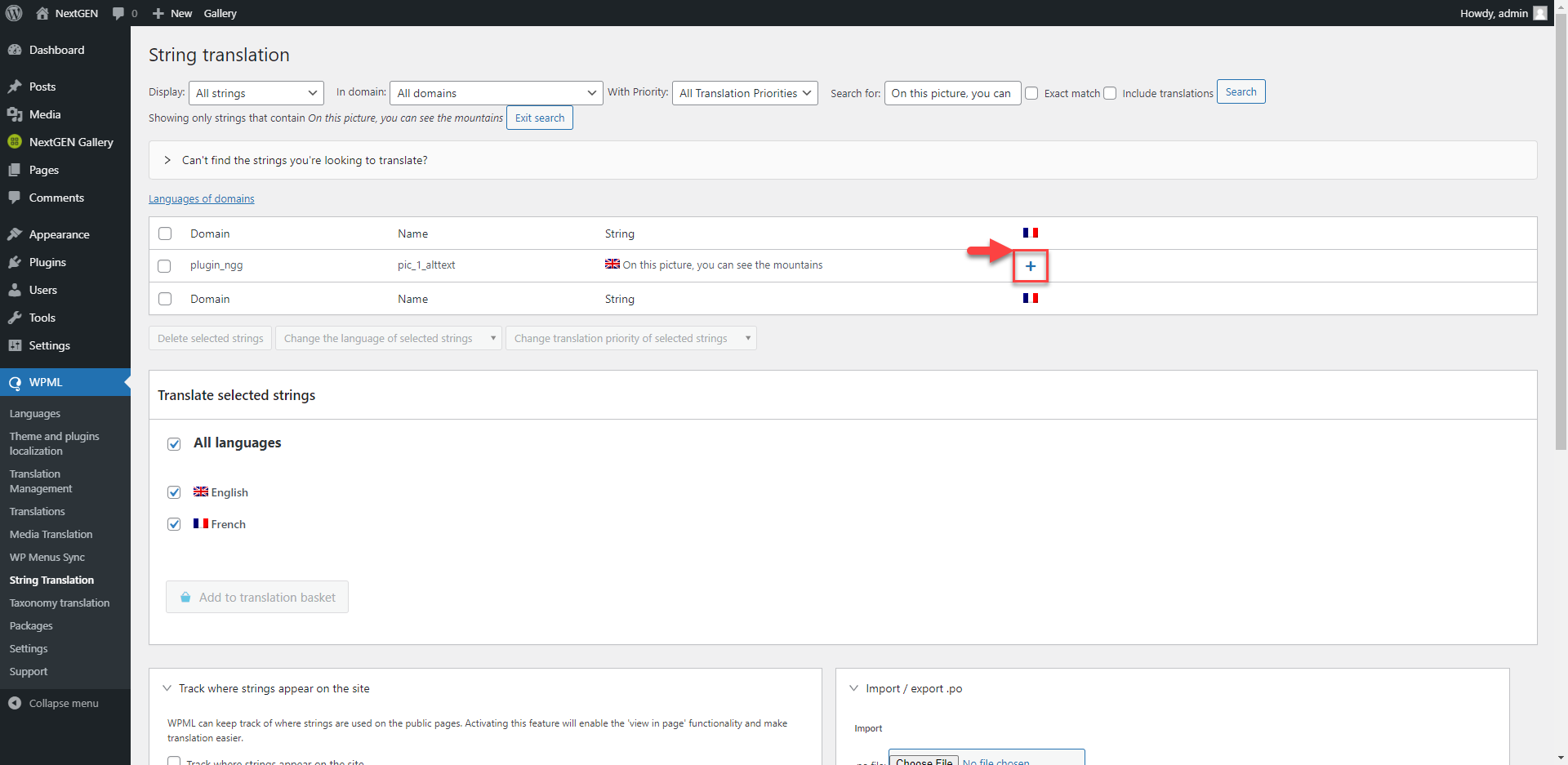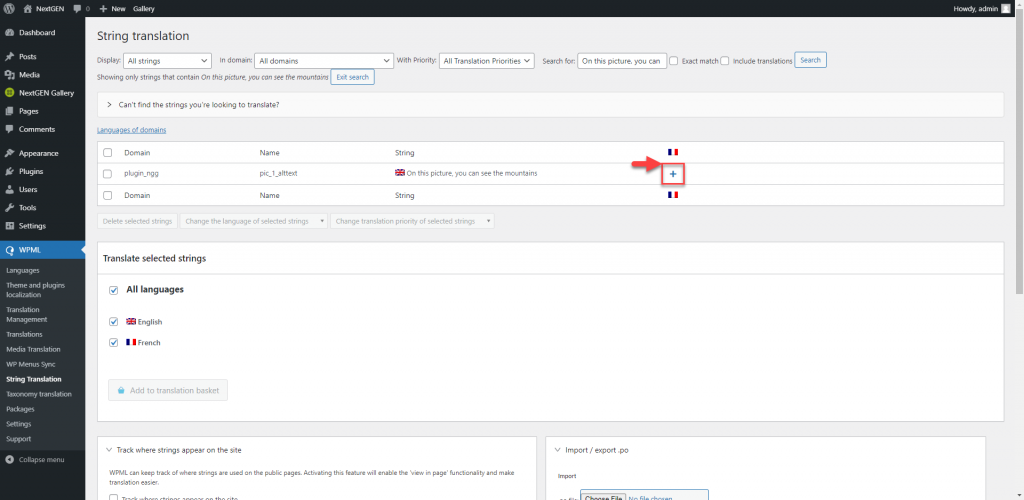 3. Write your translation inside the box. When you are done, click outside of it to exit. Your translation will be automatically saved.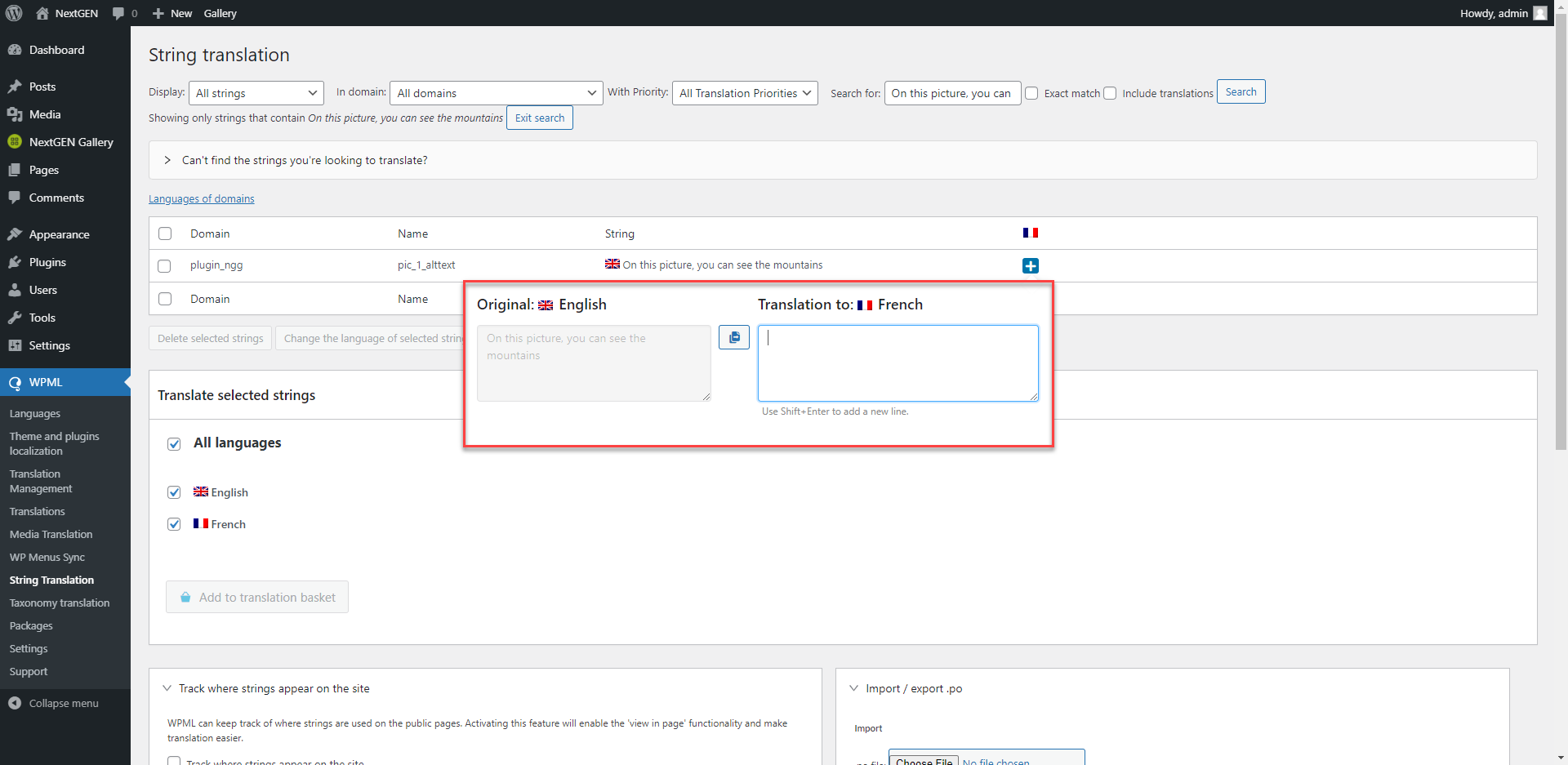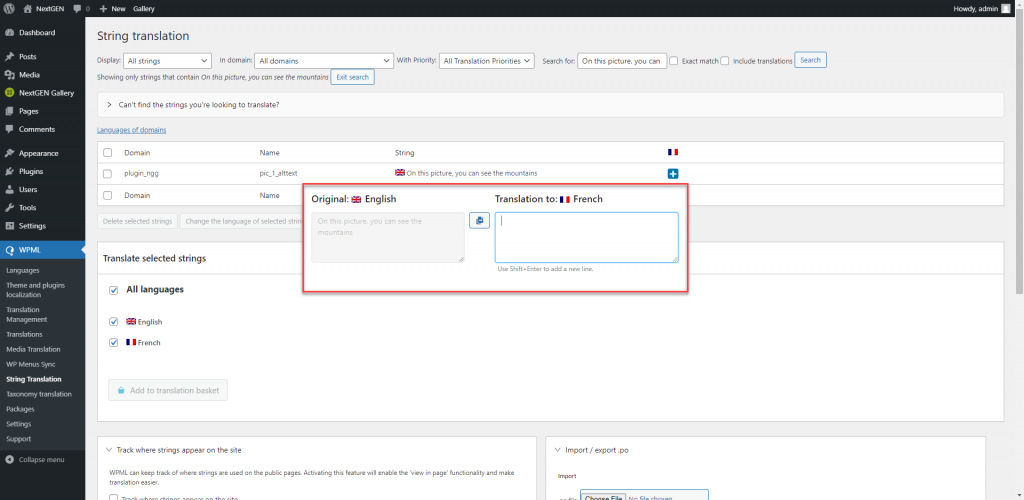 4. You can also display the entire list of strings to translate by selecting the plugin_ngg domain as shown below: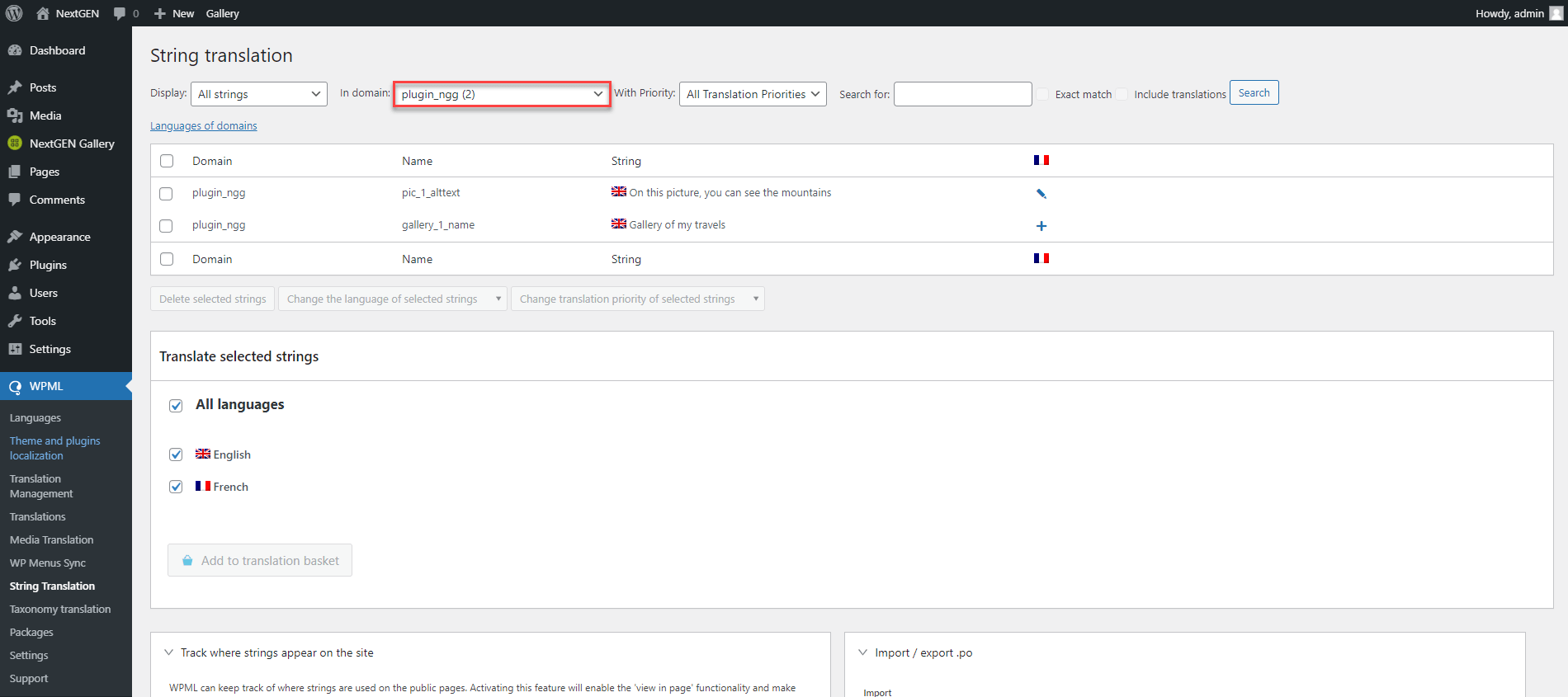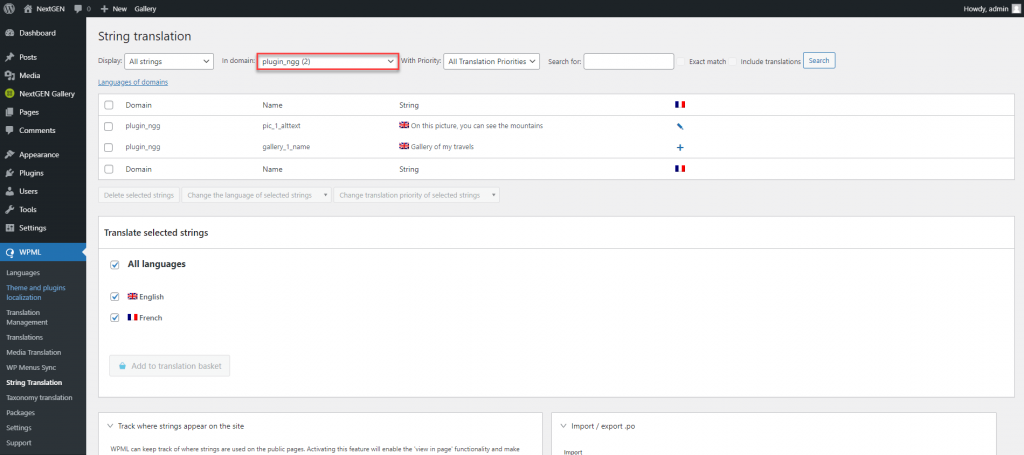 Getting help from our support
In case you need help translating your site built using NextGEN Gallery and WPML, visit WPML's support forum.