The ACF Options page feature provides a set of functions to add extra admin pages to which you can add custom fields. Learn how to translate the custom fields added to your Options page using WPML.
If you're looking for information about translating custom fields created with ACF, see our documentation about Translating Sites Built with ACF.
Before getting started, make sure to install and activate the ACF, WPML core, WPML String Translation, and Advanced Custom Fields Multilingual plugins.
On This Page:
Translating the Options Page Custom Fields
Once you create an ACF options page custom field group, you need to select a translation option for it.
After you select a translation option for your Options page field group:
Go to your options page and add the values to the default language custom fields. Then, click the Update button.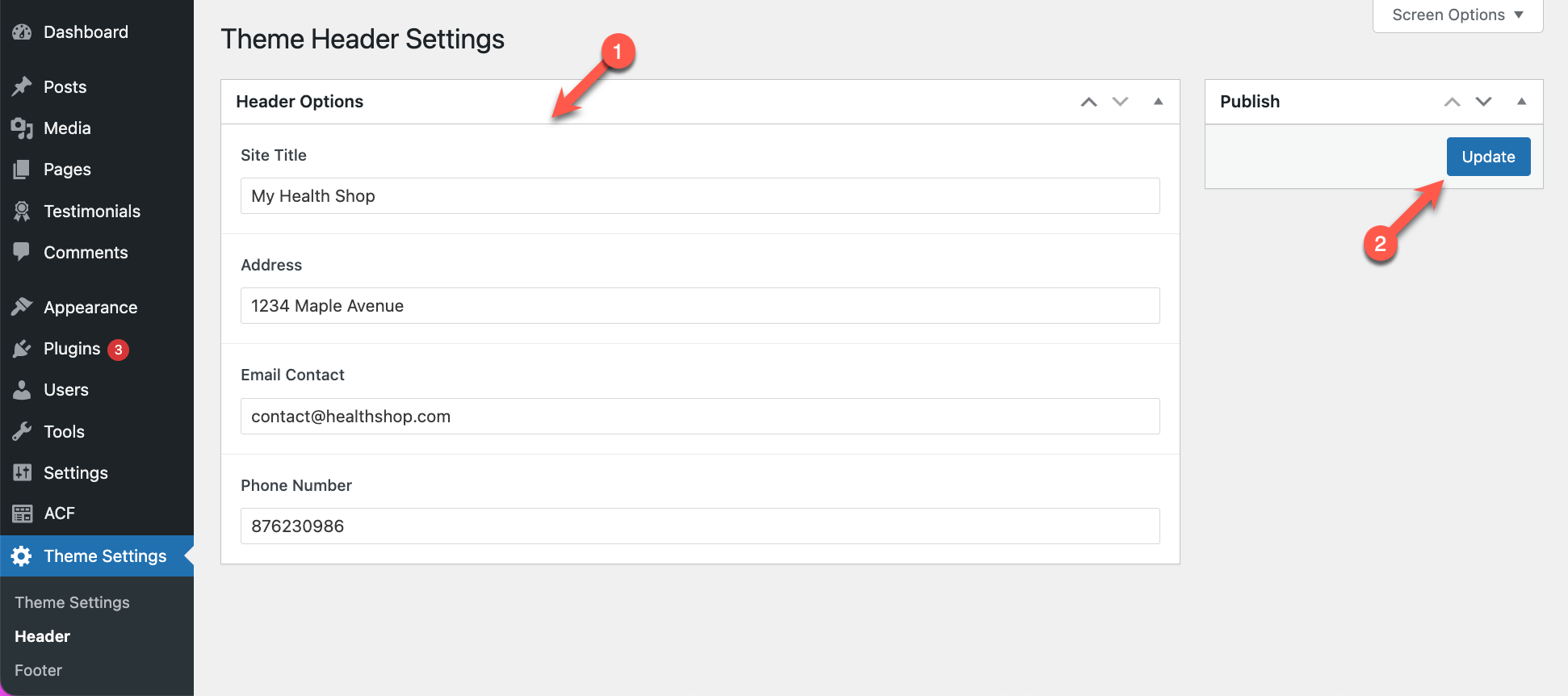 Use the language switcher in the top admin bar to switch to the language you want to translate your field text into.


Fill in the translated text and click the Update button.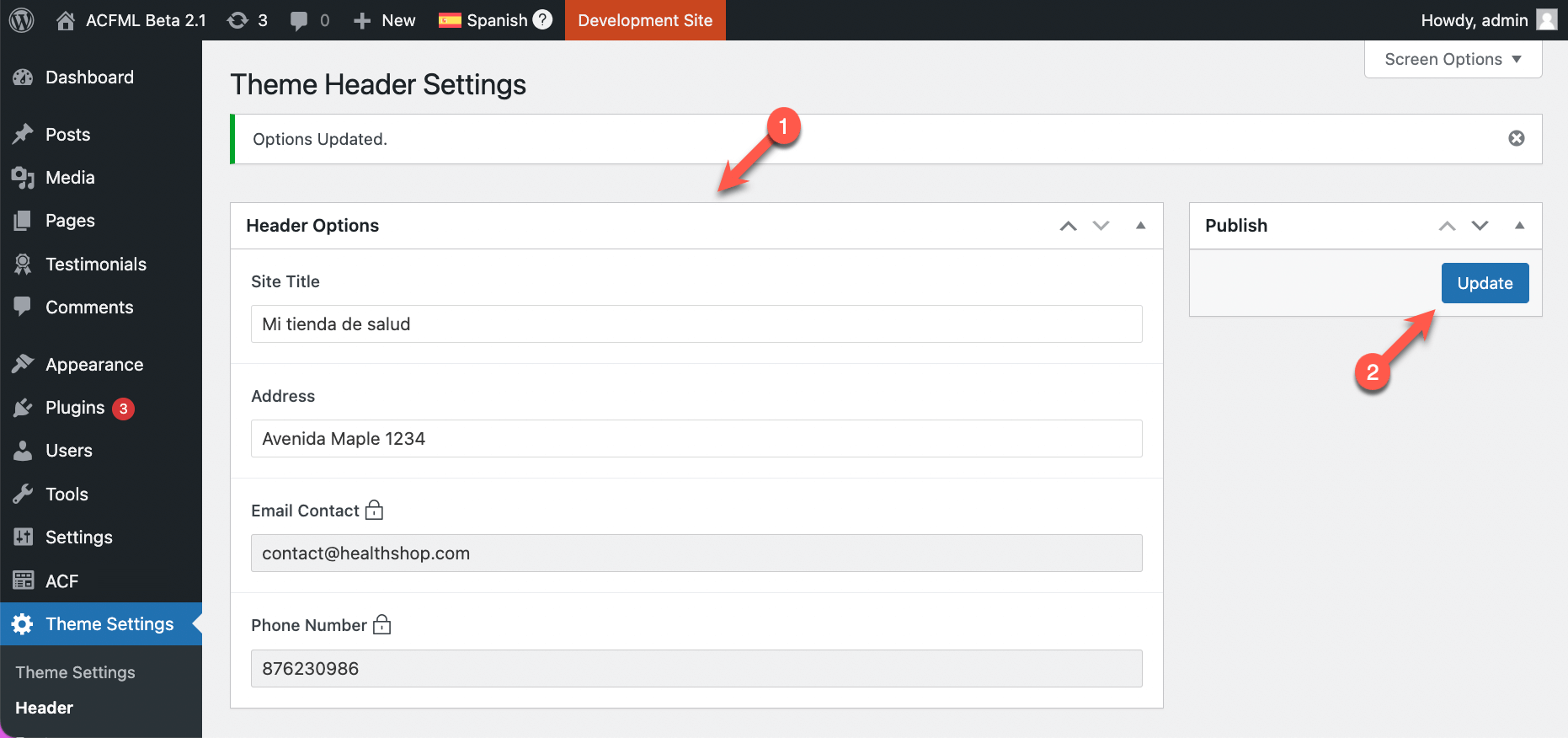 As you can see in the images above, some fields are locked and can't be edited in the secondary languages. This is normal for fields set to Copy. The value you set in the default language will always copy over and stay the same in all your translations.
Applying the "Copy" Translation Preference Across Languages
If the translation preferences of all the custom fields on your Options page are set to Copy, you need to manually save this setting on your secondary language page(s). This is expected behavior.
To do this:
From your dashboard, go to Options and use the language switcher in the top admin bar to switch to a secondary language.
Click on the Update button in the Publish tab.
Repeat the steps above for your remaining secondary languages.