WPML Translation Editors provide a convenient way to translate sites built with page builders. This includes the new WordPress Block editor. If you want to have a different design for different languages you can use manual translation.
If your page builder can use WPML Translation Editors, we strongly recommend it. They keep track of the contents of different languages and make translation easier.
Use the following steps to create different designs for different translations.
To switch to the manual translation mode, open a page that you want to translate. In the Language box, turn off WPML's Translation Editor switch found in the Translate this Document section.
In the Use the WordPress Editor to translate pop-up dialog that appears, select This page option.
Click on the Edit link for the page that you want to translate. In our example, we click on the Edit link of an "Elementor Sample Page"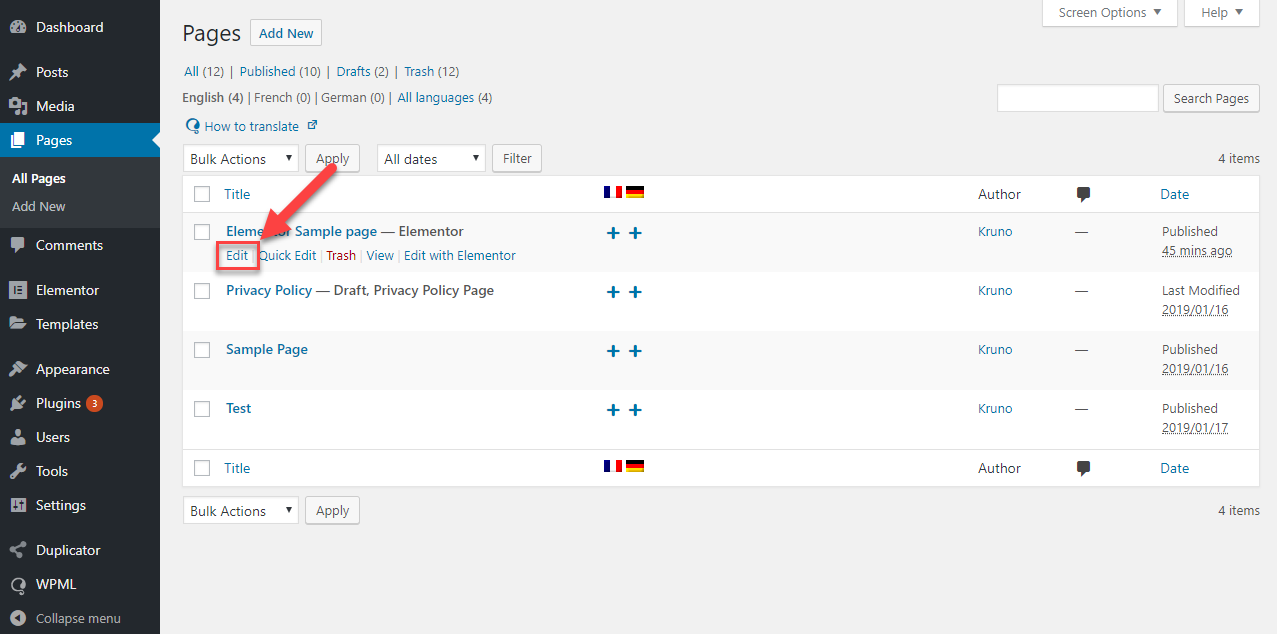 In the Language meta-box, select the Duplicate checkbox, and then click on the Duplicate. This will duplicate the page in the selected secondary language.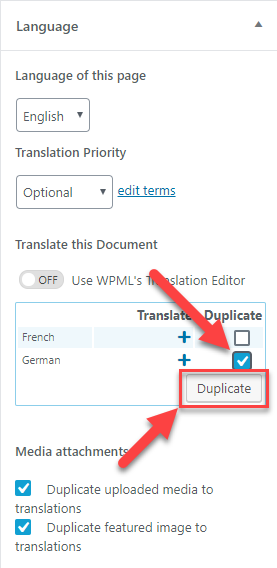 Click on the pencil icon to edit the page in the other language.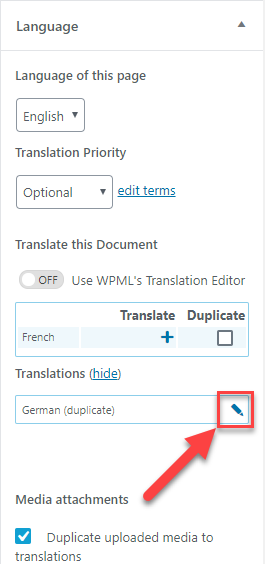 On the editing page of the duplicated page, click Translate independently in the Language box.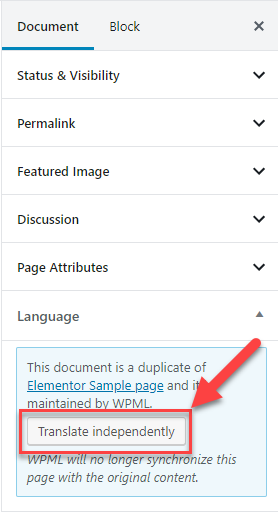 Edit the design on your page and add translations. In our example, we added an additional element.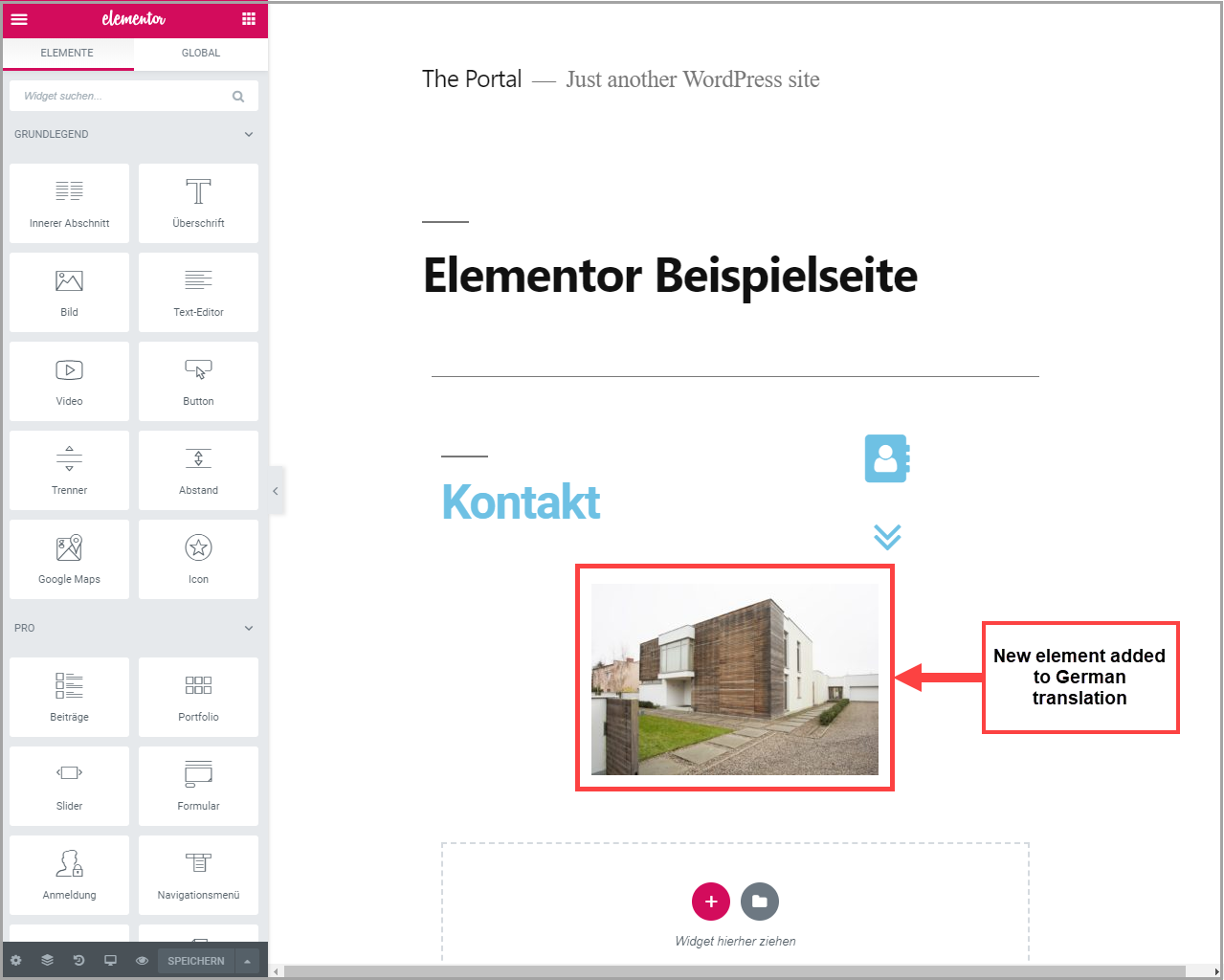 Once you complete translating all the elements on the page, click Update.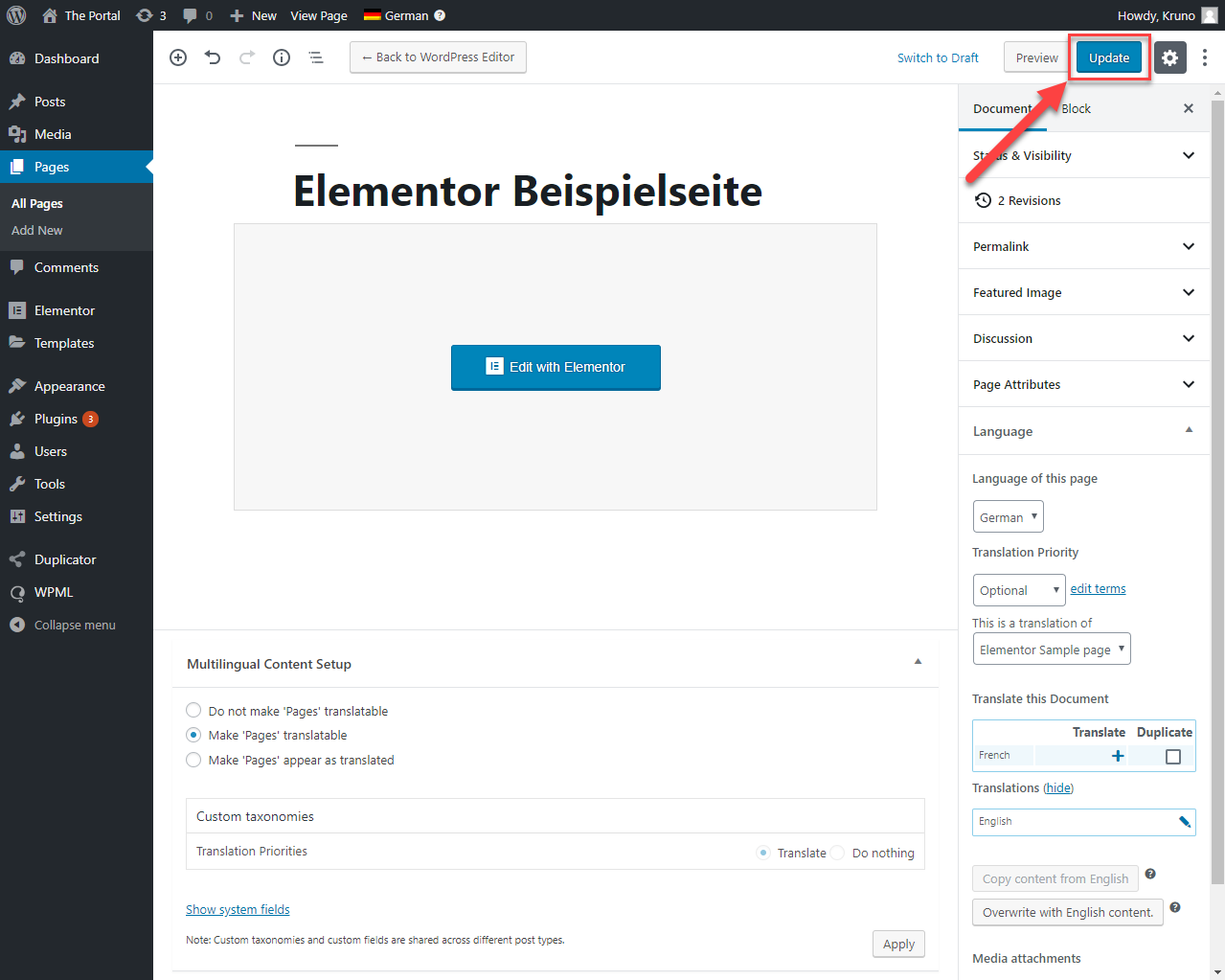 Getting help from our support
If you are working with a developer for your site, please use our Translation support forum to get help with translating your site's content.
If you are setting up the site and WPML yourself, please use our Technical support forum.