BuddyPress allows you to turn your WordPress website into a social network. BuddyPress Multilingual allows BuddyPress sites to run multilingual using the WPML plugin.
The main feature of this plugin is to allow you and, very importantly, the visitors of your BuddyPress site to have a consistent language experience. The plugin makes all pages display in the required language.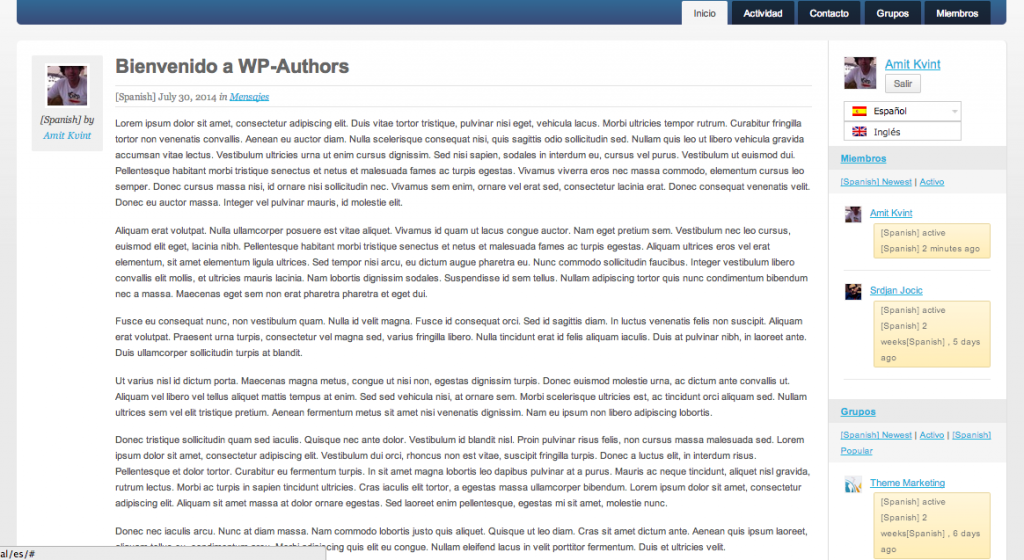 Let's see what you can do with BuddyPress Multilingual.
Required plugins
Before starting, make sure you install the following plugins:
WPML plugin package including the core plugin plus String Translation and Translation Management add-ons.
Translating BuddyPress pages
When you install and activate BuddyPress you'll have a set of pages created automatically. You can easily translate these pages with WPML. If you're not familiar with how to translate posts or pages please see our tutorial about translating your contents.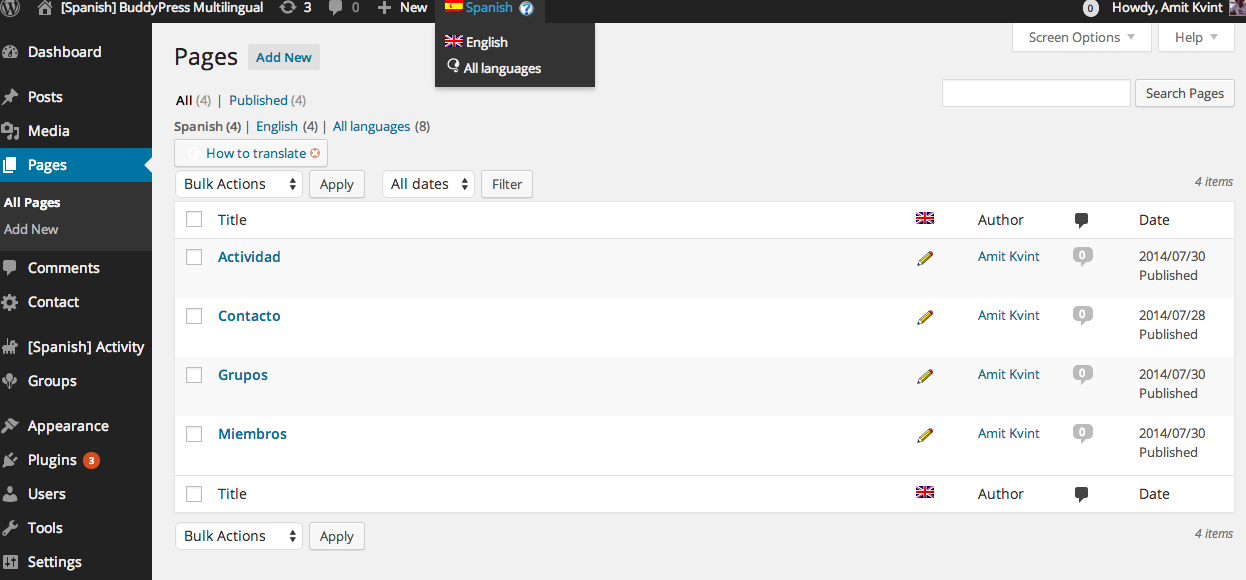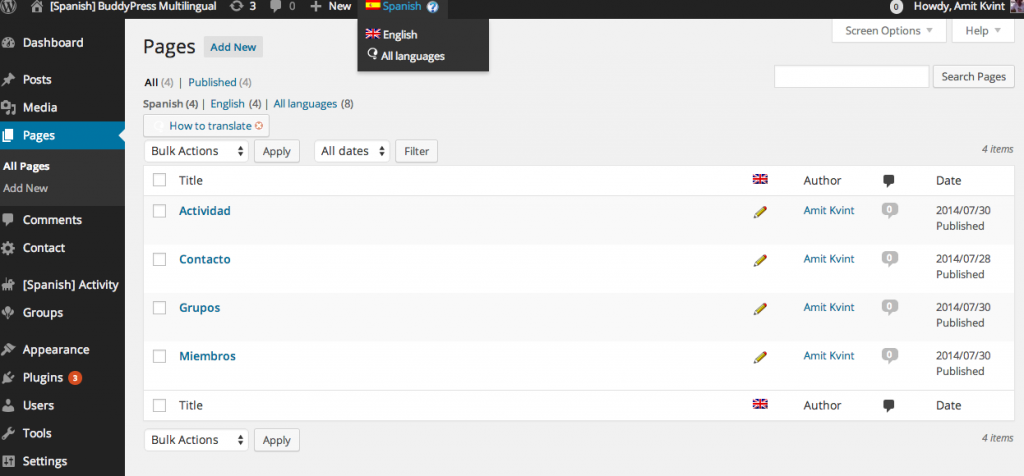 Translating BuddyPress strings
Like many other plugins and themes some texts, or strings as we call them, are not part of Pages, Posts or Taxonomy. All the strings coming from BuddyPress plugin can be translated using WPML String Translation.
After installing and activating BuddyPress, go to the WPML → Theme and Plugins Localization page and click to scan your theme for strings. Then, in the plugins section, select BuddyPress and click to scan selected plugins for strings.
Now, you can go to WPML → String Translation and find, translate and save the desired strings. If you are new to using the WPML String Translation module please follow our String Translation tutorial.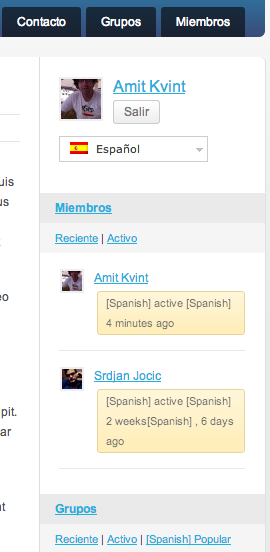 Translating Profile Fields
BuddyPress allows you to add profile fields to each one of your social network members. Using WPML, you can translate these fields.
After creating the fields in your default language, go to the WPML → String Translation page, look for those field names and values and translate them. Another way of doing this is switching the current language using the language switcher at the top WordPress bar, then enter the translated strings and save.
You can see how profile fields are translated in the following images.
Here's an example of a profile field when translating it on the String Translation page.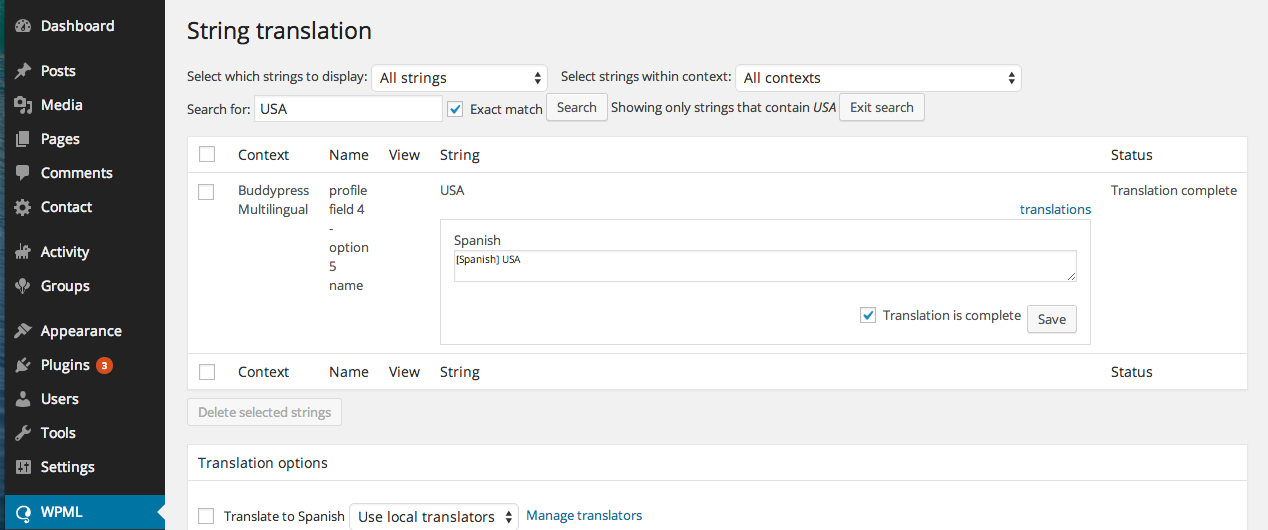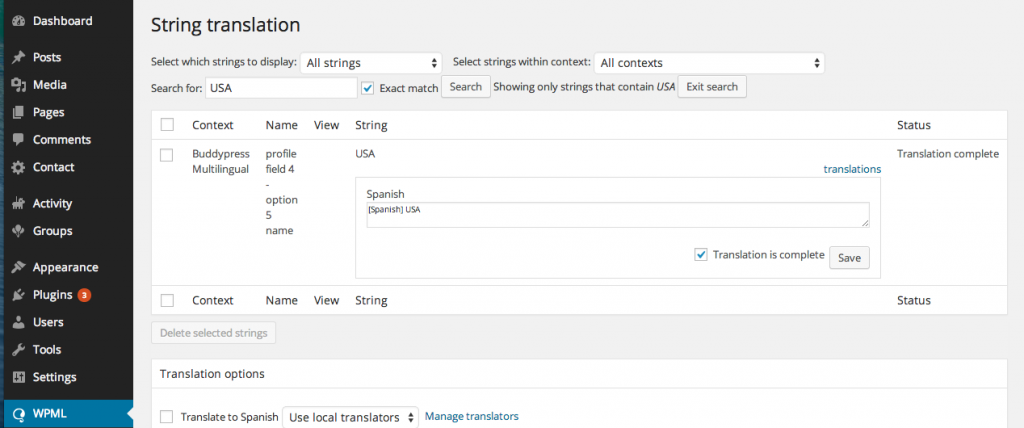 The following image shows the profile fields in English.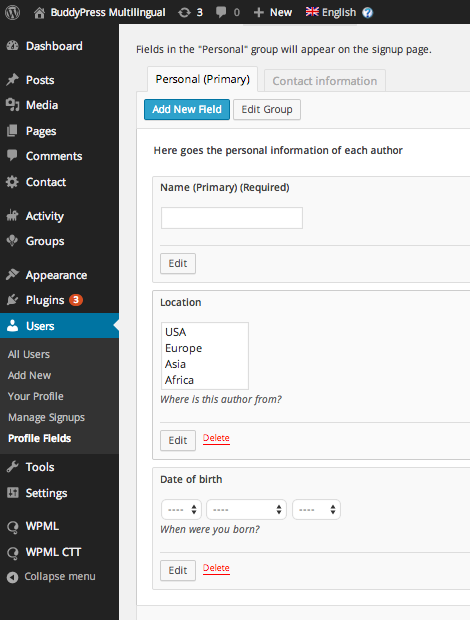 And here's an image that displays the profile fields in Spanish. Note the language switcher in the top admin bar.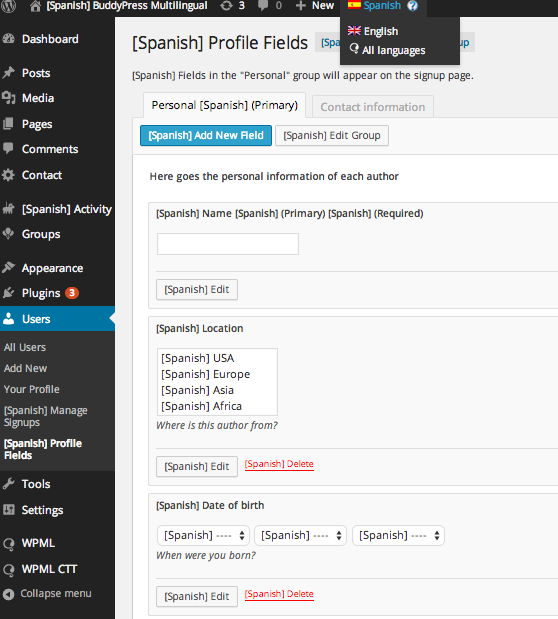 Support
In case you need help translating your site built using BuddyPress and WPML, visit WPML's support forum.