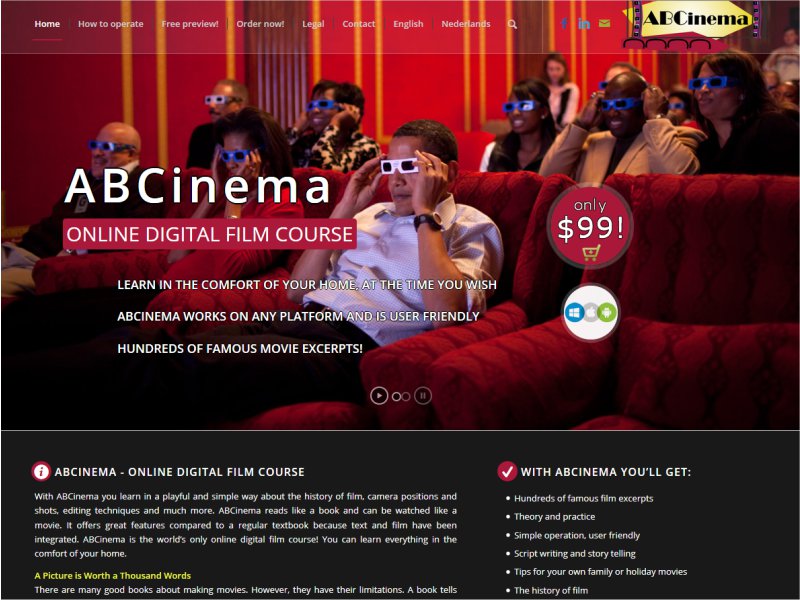 With ABCinema you learn in a playful and simple way about the history of film, camera positions and shots, editing techniques and much more. ABCinema reads like a book and can be watched like a movie. It offers great features compared to a regular textbook because text and film have been integrated. ABCinema is the world's only online digital film course.
The site is in Dutch and in English. The course itself is also provided in both these languages. Customers all over the world can start this online film course in the comfort of their home.
E-CAT.nl made the website, the design, created the ABCinema logo and wrote all texts. Please contact Gerson Fitié from E-CAT (gerson@e-cat.nl) for questions or if you would like to get a quotation for your website.
https://www.abcinema.org/
Report a problem