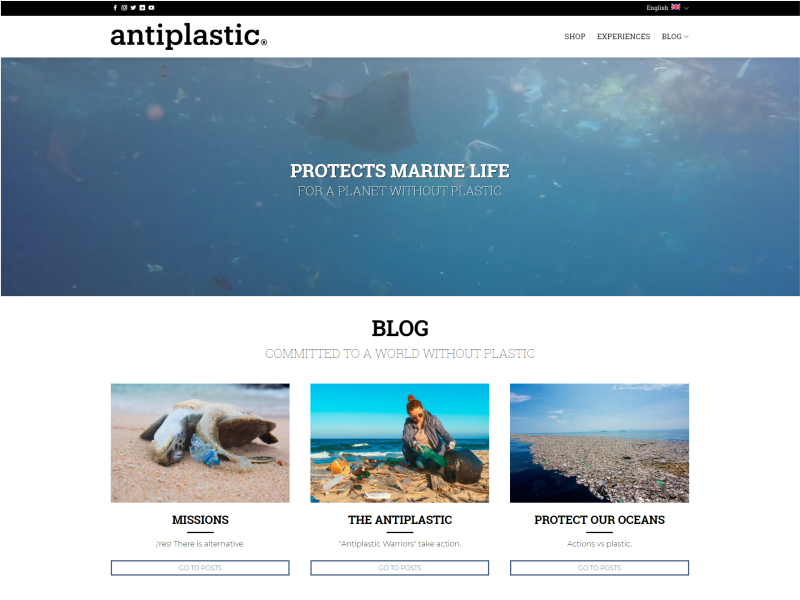 Day after day, customers are more aware that their consumption must be responsible. There are many companies that know that and work to be "Eco-Friendly" companies, but there are many others that need a little help.
If you are a company in constant evolution, we can advise you and help you to make your business more socially responsible with the environment. We can conduct a study on the needs of your business when it comes to be a plastic-free company.
The website is targeted worldwide to English and Spanish users. Therefore it needed to be multilingual.
https://www.antiplastic.es/
Report a problem