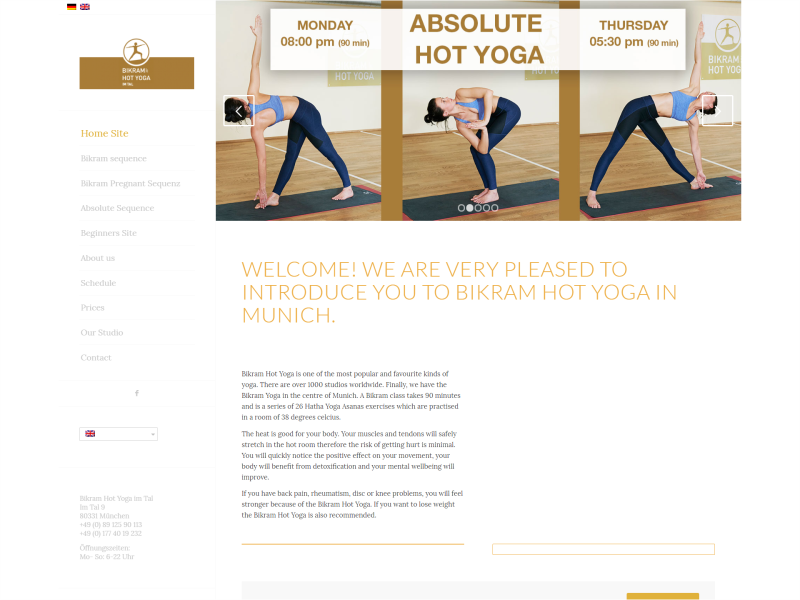 Bikram hot yoga is nowadays one of the most popular and best-known yogic branches, counting over 1000 studios worldwide. One class of bikram lasts 90 minutes and consists of a series of 26 Hatha-Yoga exercises, which are practiced at 38°C room temperature.
Branding, Webdesign, Corporate Design
On behalf of the new Bikram Hot Yoga Studio in Tal, we developed the website, "www.bikramyogaimtal.de" as well as all the means of advertising for the founder Özkan Kul, including his therapeutic equipment.
The Studio is centered in the heart of Munich, next to Marienplatz, so it's important to offer the Website-Informations in English to the huge amount of Yoga-interested Travellers and Tourists in Munich.
https://bikramyogaimtal.de/?lang=en
How to build a multilingual brochure website with Toolset and WPML
Report a problem