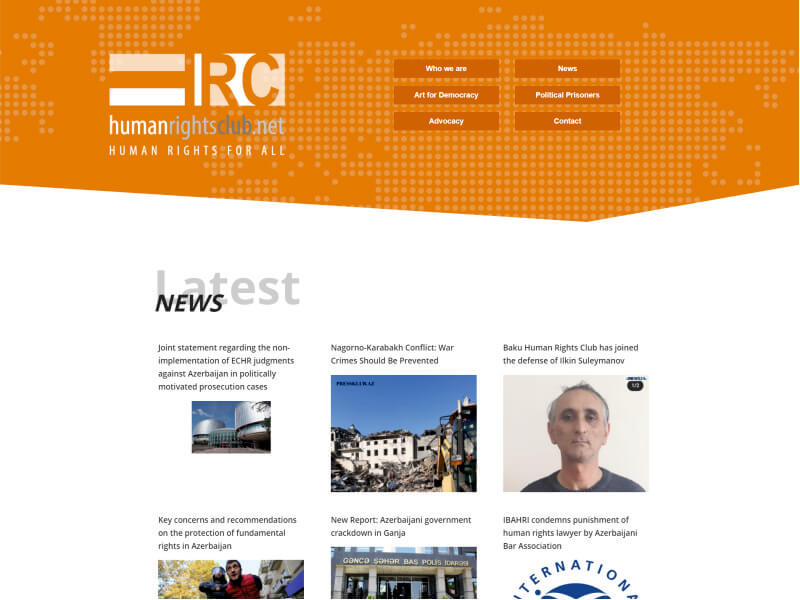 Human Rights Club (HRC) website which is managed by well known activist Rasul Jafarov & his group to develop Human Rights situation in Azerbaijan, has been proudly developed by JAssist.
HRC has presented their human rights violation cases & suggestions to Azerbaijani government in 2018 UN UPR.
HRC is developed in two languages uses WPML, English & Azeri. The Azeri language is not a standard WPML language but we added it using different tools available in WPML.
https://www.humanrightsclub.net/en/
Report a problem