There's a lot of interest in reaching the best position possible in search results in different languages. Improving your search positioning is a long-term effort. It's a combination of good content, good site structure and correct technical implementation.
For the big picture, you can find a detailed tutorial on multilingual SEO. Today we published a guide about adding hreflang tags. If this is new to you, hreflang tags tell Google what's translation of what. It's a fairly new tool, which Google asked webmasters to add to multilingual sites, so that Google can better understand the relationship between translation.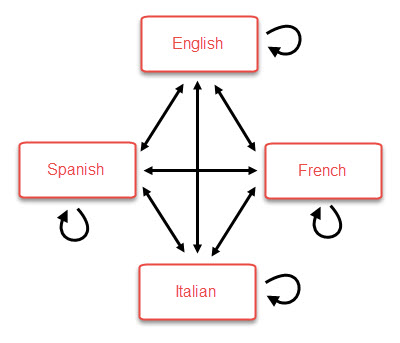 WPML creates the hreflang tags for you automatically. You should read the new guide to understand how it works and also to verify that the language codes that you're displaying match your intention. Each language gets a code, which tells Google about the intended audience of that "version". You can tell Google that a certain language is intended for people in a specific country/language combination (like French Canadians) or for everyone speaking that language (just French).
Read the tutorial, see how it works and verify that your site's language codes for hreflang tags give Google the right information.