You can choose between DeepL, Google Translate, or Microsoft Azure Translator to power the WPML automatic translation feature. You can change your order preference or disable a translation engine anytime.
Before Choosing an Automatic Translation Engine Option
Before translating your content with either service, it's important to check which language pairs are available for each of them.
DeepL offers the highest quality, most natural translations, and Google offers the largest variety of language pairs. Microsoft, on the other hand, offers unique language variations. Many clients already have a preferred engine, as some engines may outshine others in certain language pair combinations.
If you're not sure which one is best for your particular language pairs, we recommend sending a couple of pages for translation using each engine and reviewing the translations to determine your preference.
How to Set Your Order Preference
WPML allows you to set a first choice for your automatic translation engine. In case it doesn't not support one of your language pairs, WPML will automatically use your second option as a fallback. If that second one still doesn't support your language pairs, it will go with the third.
You can set your preferred order of automatic translation engines in two different places:
In the Tools tab of the WPML → Translation Management page
In the Automatic translation section on the WPML → Settings page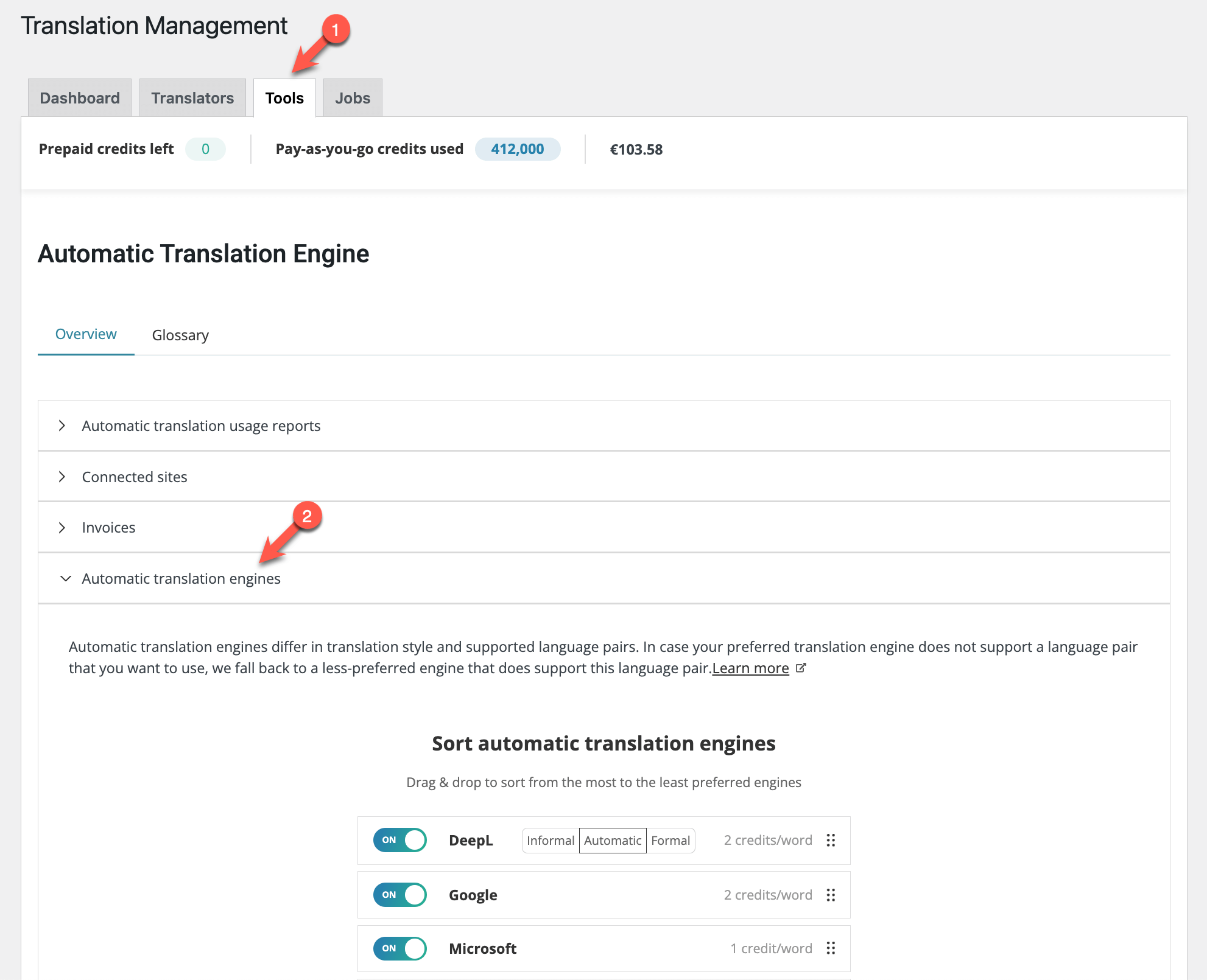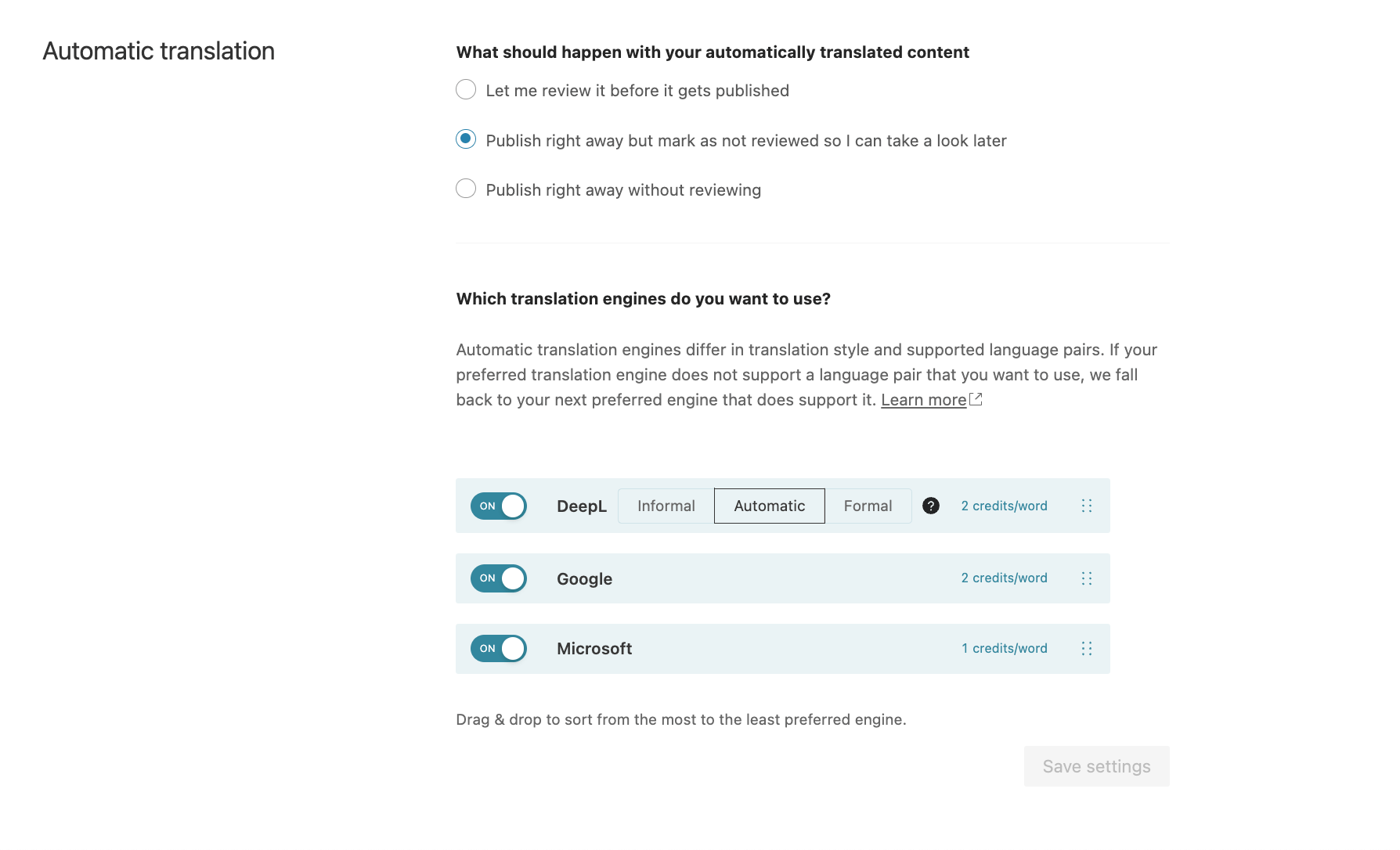 In both cases, you can choose the order you prefer by dragging and dropping the search engine options.
If you change the translation engine order from the WPML → Settings page, don't forget to hit the Save settings button.
This new order will apply beginning with the next translation job you add to your translation basket. Translation jobs that are already pending will continue with the previously specified order.
How to Disable Translation Engines
If you are not interested in using certain translation engines, you can turn them off. This can be useful to help you save credits, or if you don't like the translations one of the engines is providing you with.
To disable translation engines:
Go to WPML → Translation Management and click on the Tools tab.
Expand the Automatic translation engines tab.
Turn off the engines you do not want to use.
You can also switch a translation engine off from the Automatic translation section in WPML → Settings.