Copying and pasting content between client websites, Word documents, and your system is time-consuming and can lead to mistakes. With WPML, your clients can send content and receive translations on the WordPress admin site in just a few clicks.
Your service in WPML
Your clients will be able to easily find and activate your service in their WordPress admin panel.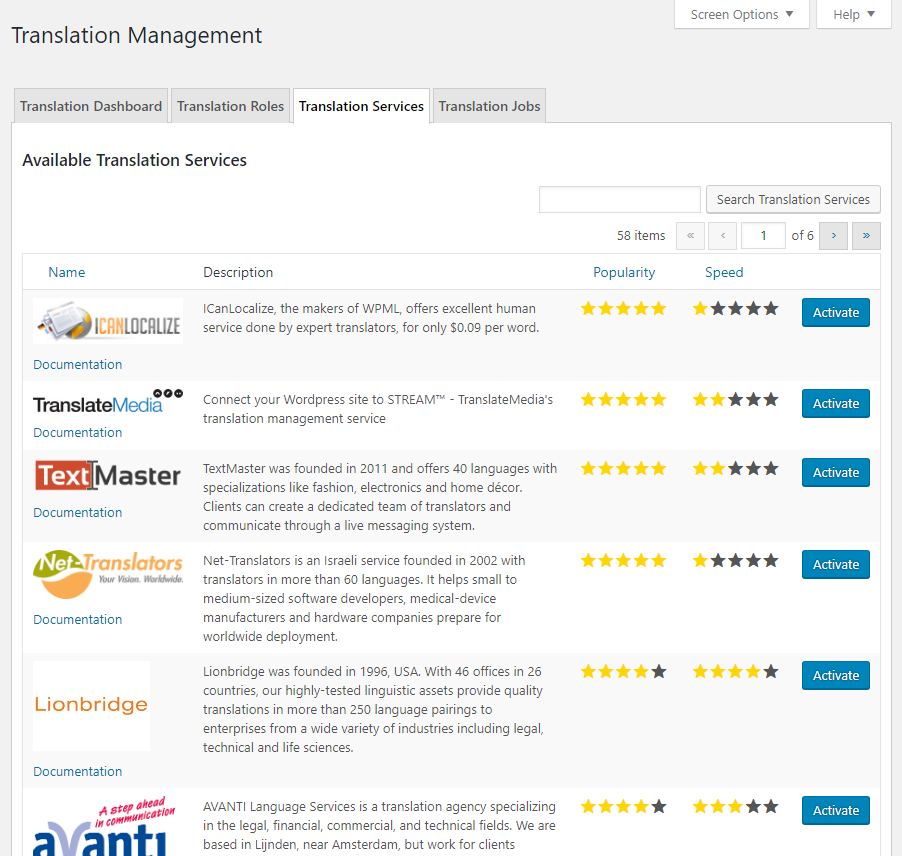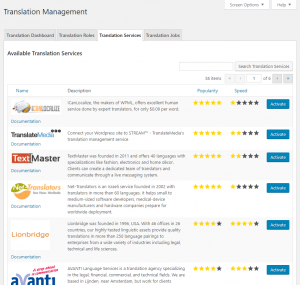 Authenticating
During the authentication process, WPML will ask clients to enter credentials required to connect with their account on your system.
The authentication step is required only once, and clients can start sending content to translate from that site.
Before sending content, you can use WPML's Translation Readiness Service to conduct a technical audit of the client's site. This will ensure that the client's site is well configured and free of issues before starting with translation projects.
How clients send content to translate from WPML
All content available for translation is on the WPML's Translation Dashboard page.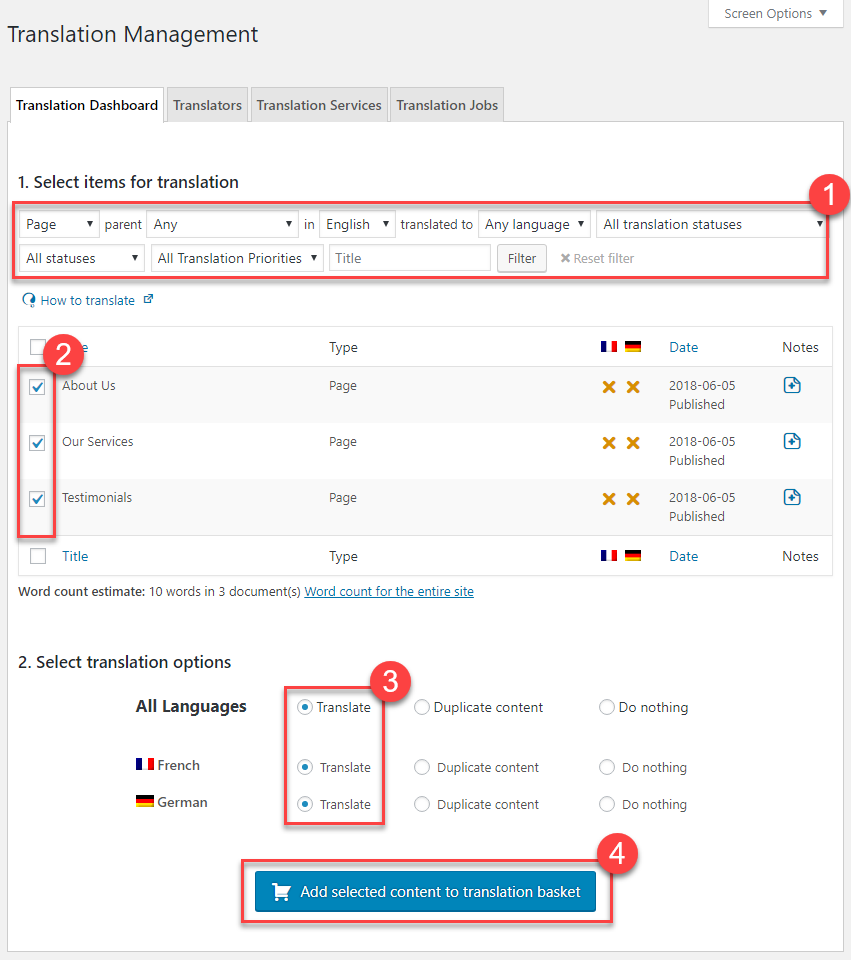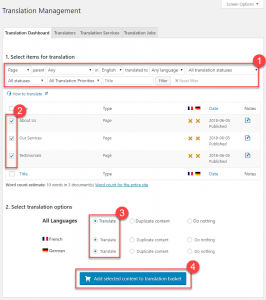 Clients simply select the posts/pages they want translated and add to the Translation Basket. The purpose of the translation basket is to collect material for translation from different parts of the site and send it, in one batch, to translation.
In the Translation Basket, clients will see a final review of the content to translate, select the languages into which to translate the content, and have the option to name the translation batch before sending it for translation.
Starting translation on your side
WPML will deliver the content to your system as XLIFF files.
Depending on your system configuration, your clients might need additional "job setup" on your side before translation can begin. This can include selecting the translation workflow or anything else unique to your service.
In these cases, after clients send content to translate WPML will display instructions for a final job setup. Your clients will need to follow a link to the project on your system.
Translation delivery
As soon as the translations are ready on your side, your system should notify us to deliver them to the client's site. Based on the notification, WPML will download XLIFFs and create translated posts and pages.
Interested?
Fill out the form for starting the integration process of your service with WPML.
Do you have questions? Contact us and we will be happy to provide any details regarding the process of integrating your translation service with WPML.
What's next?
Learn how to join WPML's Translation Service integration program