WPML and most professional translation services use a translation memory. This saves translations and prevents you from needing to translate the same content again.
WPML can save you valuable time and money thanks to its translation memory. Translation memory saves the translations you have previously created and applies them automatically as you translate pages with the same sentences.
For example, we have translated the content below using the Advanced Translation Editor. Once completed, these translations are saved in the translation memory.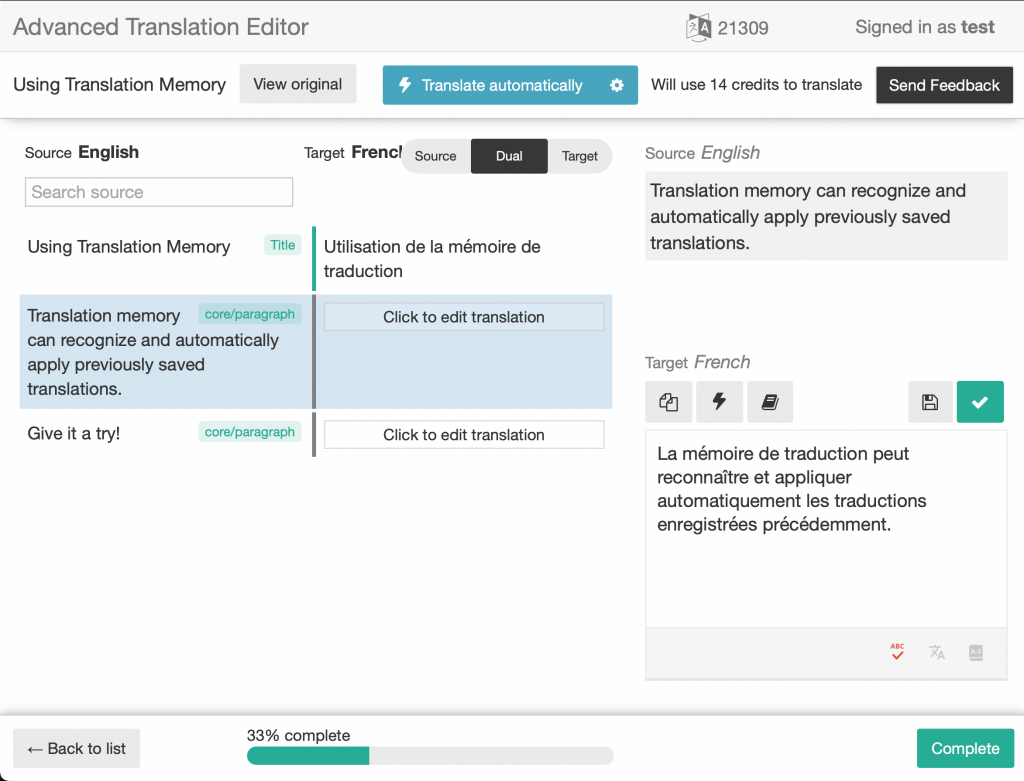 When we use one of the same segments on another page, the saved translation is reused when we go to translate it.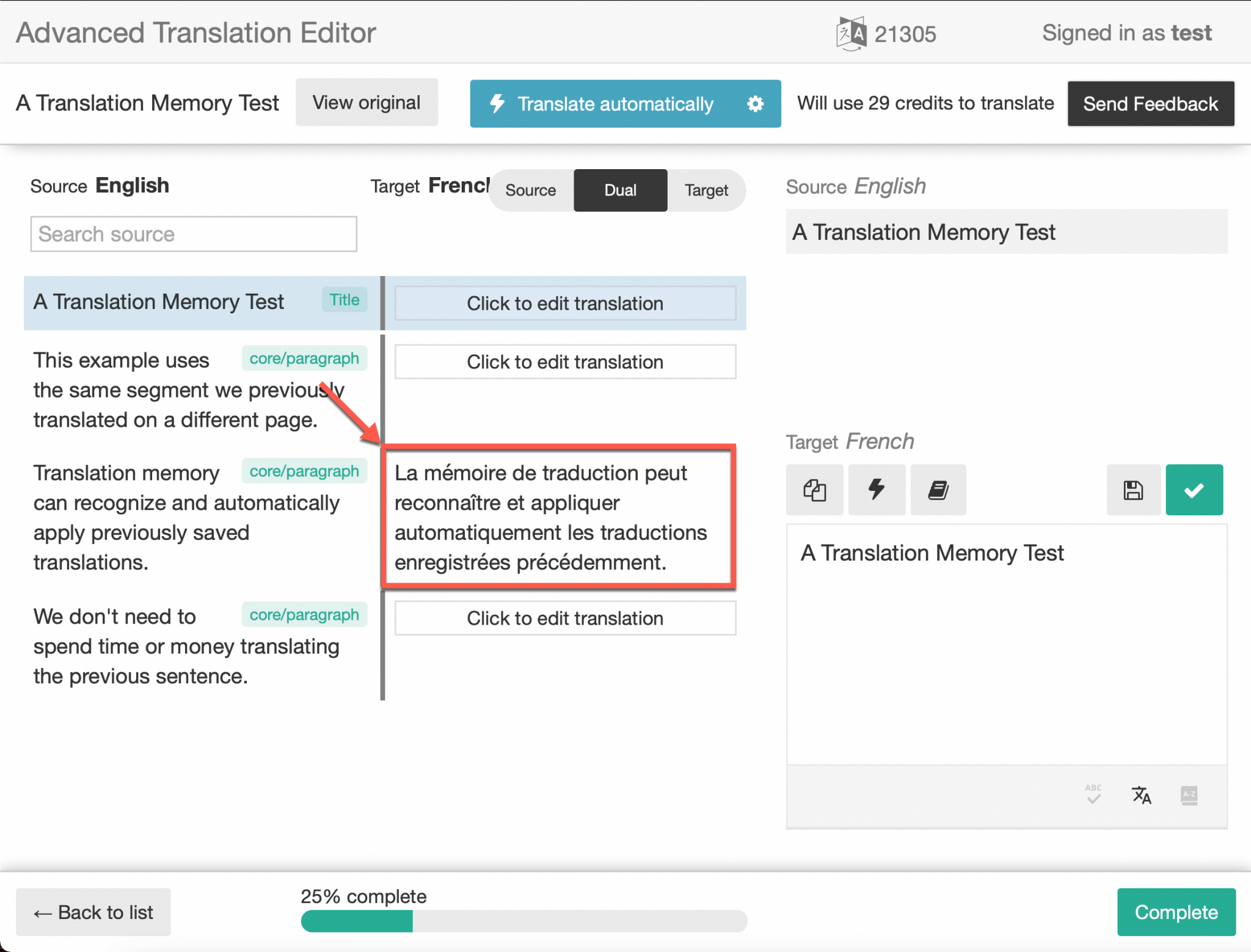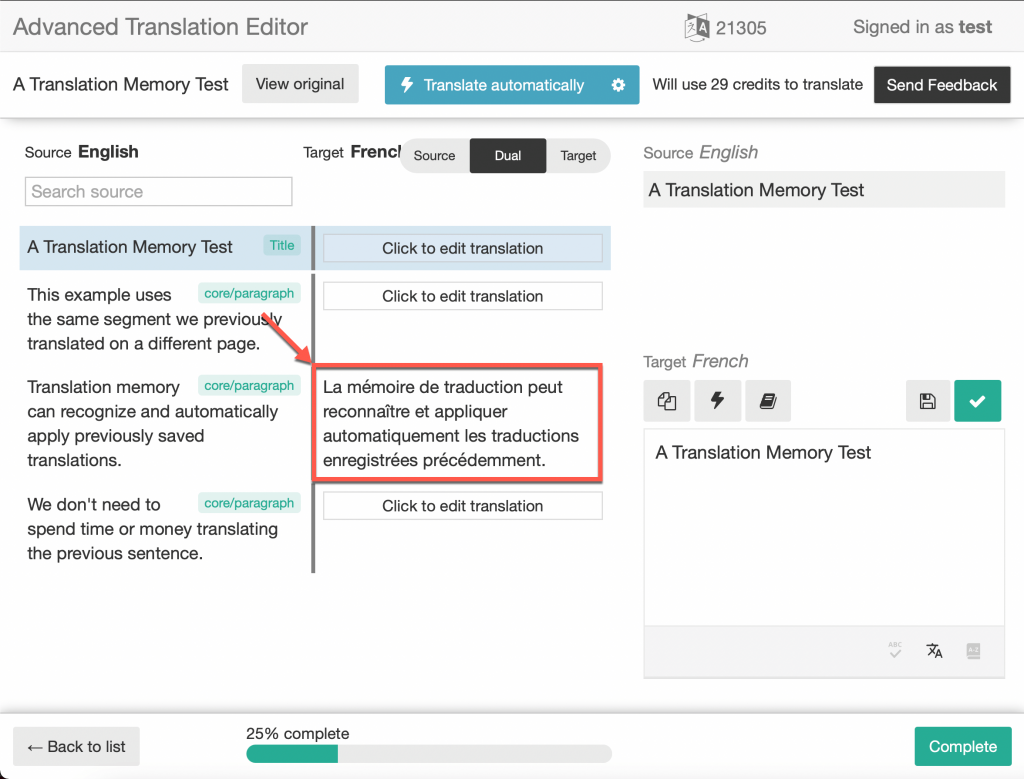 Please note that translation memory only works when translating a page or post from the original language to the other site languages. This means if you create a page in French and translate it to English, the translations will only be remembered and applied on other pages you translate from French to English. They cannot be used on pages you translate from English to French.
Using Translation Memory with Different Translation Editors
The Advanced Translation Editor offers the best translation memory. It works with fuzzy matches, can be shared with other sites that use the same automatic translation account, and it can occasionally also remember translations created by other sources.
The Classic Translation Editor requires an exact match for translation memory to work.
Translation memory also works for strings. If you translate a string and use the exact same string again later, the saved translation will be applied in String Translation and the Classic Translation Editor.
Translations Not Showing Up?
Check out our translation memory FAQ to troubleshoot.