If you are starting a business one of the first questions you will most likely ask yourself is how you will grow it online. It is a question with many answers (a quick Google search of "How to grow a business online" returns 1,190,000,000 results) but which is the right one?
WPML has teamed up with five of the most successful plugins on WordPress to offer you our collective personal insight into how you can create a website that will increase your bottom line. In this content hub, you will learn the seven key aspects to focus on to build a successful business website from a leading experts behind each area.
The six aspects are:
Multilingual content (keep reading below)
Below WPML will show you how a multilingual website will enhance your business and why it is so important.
Why a business needs a multilingual website
How can I get more customers? It is a question that runs through the mind of any entrepreneur at all stages of their business. Whether you are starting out or running a company which has been established for years you are always looking for ways to get more sales.
Rather than throwing money at social media or Google Ads strategies, one of the quickest and most cost-effective approaches is translating your website.
As an example, marketing blogger Neil Patel revealed how he increased his website traffic by 47% by translating his website into 82 other languages. I would not recommend you to translate your website into that many languages (more on this later) but it does prove that simply by adding languages to your website you can get more eyeballs on your pages without any other marketing.
The majority of internet browsers are non-English native speakers
English speaking internet users could be forgiven for thinking that they make up the majority of the online world but the reality is anything but that.
In fact, as of the end of 2019 there are around 4.5 billion people who regularly access the internet. 2.3 billion of those are in Asia, a continent in which there are precisely 0 countries which consider English to be their first language.
Of course, English isn't the most spoken language in the world without reason. A large majority of those 4.5 billion people will speak English as a second language so it is still a great idea to have your website in English just in case.
People prefer reading content in their native language
However, regardless of their English skills, non native speakers tend to prefer to read content in their own language.
According to research from the Common Sense Advisory, 55% of the people surveyed in 10 different countries preferred to exclusively make purchases in their own native language. This was despite more than half of those surveyed being fluent English speakers.
Not only that but in some of the world's wealthiest countries a significant percentage of people do not feel comfortable making purchases in English including in Japan (34% of respondents), France (42%) and Germany (43%). If you were starting a business it would not be a good idea to alienate such a large proportion of people in countries with a high disposable income.
It is a lot easier to rank in keyword searches in non-English languages
Despite a large number of non-English speakers online, companies still tend to believe that the best approach to growing their business is to adopt an English-based keyword strategy.
In fact the opposite can also be true. With so many businesses targeting keywords in English the market has become saturated. Not only that but nowhere near as many websites are chasing high rankings in other languages despite the demand.
Here's just one example. According to AHRefs, in the United States the keyword "How to create a WordPress website" has a fairly high keyword difficulty of 59 meaning it will take a strong website with lots of backlinks to reach the top page on Google.
However, if you look at the same keyword in Spanish, you can see the keyword difficulty is much lower with a comparable search volume – 900 a month in Spain compared with 1200 in the US.
Just from this example, you can see that there are a number of popular English keywords that you could target more easily in other languages.
Localizing your website will improve your conversion rate
Translating your website isn't simply about translating your text into the correct language. Rather, if you want to maximize your conversions you will need to ensure all areas of your website are familiar to the user.
Indeed, customers might abandon their shopping carts if they are not familiar with any stage of the sales process. As an example, 73% of shoppers insist on paying in their local currency when paying for products. This is why you need to ensure that customers can change currencies when they pay.
Not only that, but you'll need to be aware of variations in languages for each country which speaks it. For example, the Spanish spoken in Argentina has many differences to the Spanish spoken in Spain. If you want to rank highly for keywords you will need to ensure that your language is localized to that particular country.
For example, "comprar coche" (buy car) has 17,000 searches per month in Spain.
However, see how many searches the same terms gets in Argentina.
That's because in Argentina "car" is "auto." Without localizing your content you could simply translate it into the Spanish spoken in Spain and you will miss out on millions of other potential customers in South America. This is the case in a number of other languages as well.
It is a proven way to improve your business
We have so far seen reasons why it might make sense to translate your business website but what about some actual results. Luckily, there are thousands upon thousands of companies that have enjoyed success by going multilingual.
For instance, Ron Henry runs an American blog on finance. He realized that a number of his clients were native Spanish speakers and decided to translate 13 articles of around 2,500 words in length with ICanLocalize. Within five days he had received the translations. But more importantly, in three weeks he saw a 25% increase in traffic. Ron says these kinds of results would normally take several months.
But it is not just increased traffic that companies experience. Maria & Sandy is a Portuguese-based wedding photography company. It realized that a significant number of people were coming to its website from the UK and Germany so it translated its website into English and German. As a result, it experienced a significant improvement in conversions with more English and German couples booking them for their weddings.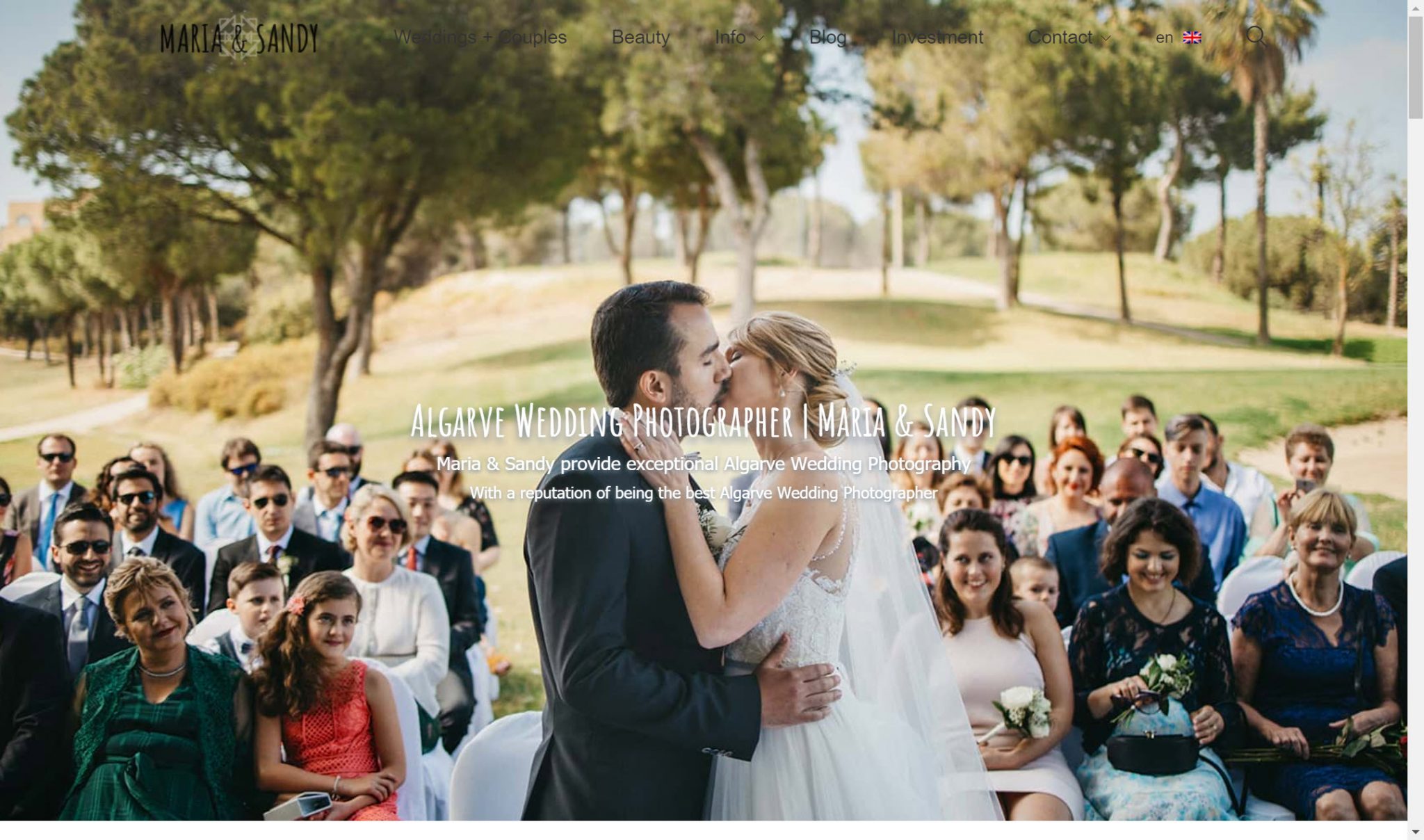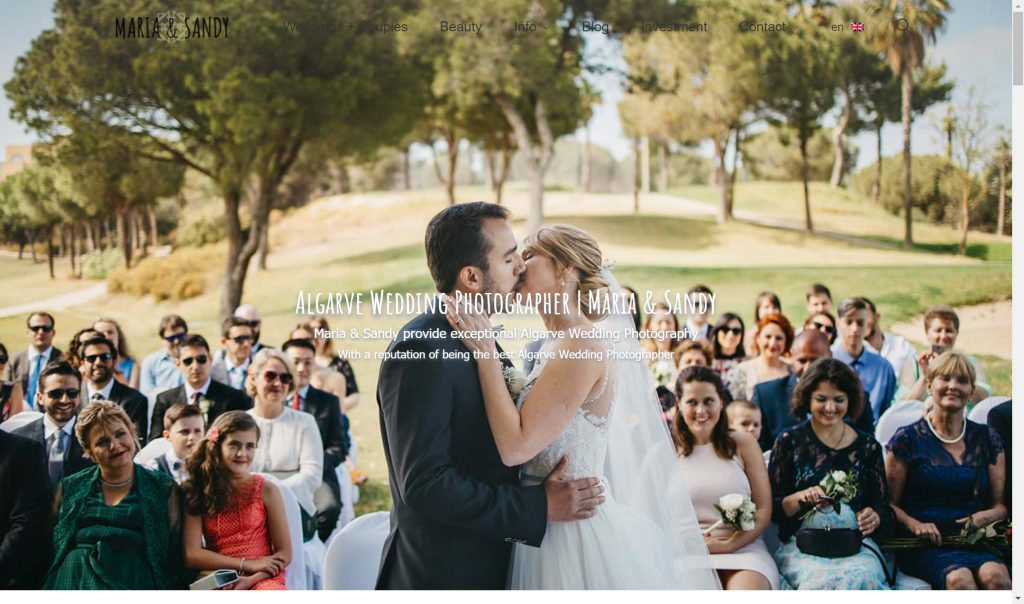 How you should translate your business website
Now that you can see the benefits to a multilingual website for your business you next need to think about how you will actually do it. Unfortunately, translating your website is not as simple as copying and pasting everything into Google Translate – at least it shouldn't be!
Below are the steps to carry out in order to ensure you have a business website which will welcome customers from all over the world.
1. Research the right languages for your website
Before you dive into translating your content you first need to decide which and how many languages you want on your multilingual website.
If you are a website based in a non-English speaking country then translating your website into English is an obvious first step. It will allow you to attract users from around the world who speak English as a second language.
But there might be other languages which make more sense depending on your target market. The best way to understand your traffic is by analyzing it through Google Analytics to see where your users are coming from.
You can also use a number of other tools to better understand your market. Google Adwords is a great way to see which areas are the most lucrative.
In addition, I would use an SEO tool such as AHRefs to identify which keywords in other languages have that perfect combination of a high search volume but a low difficulty in ranking highly. You can use AHRefs to pick a topic and switch between the countries to see which ones rank highly.
Finally, you will need to evaluate how many languages you can maintain on your website. As great as it would be to have 8 or 9 languages, can you afford to update all of them every time you post new content? Not only that, but you will have to ensure that all areas of your business are translated to avoid alienating people. Imagine if you only spoke Spanish and were hoping to purchase something on a supposedly Spanish website only to find that the customer service was only in English?
It might be more realistic to pick one language to start, see how useful it is and how you are able to manage it.
2. Pick the right tool to translate your website
There are not only many tools to make your website multilingual but there are also many ways you can approach the task. You won't be surprised to learn that we recommend WPML as the best plugin to translate your content.
WPML is the most popular multilingual plugin, with more than 800,000 active websites using it, for a reason. To start it offers the most complete multilingual solution. You will be able to translate everything including image texts, strings, widgets and much more. Indeed, one look at the comparison between free and paid alternatives should tell you that on sheer firepower alone WPML wins hands down.
Here are some of the other features that you can enjoy with WPML:
Translation management: Set up and assign tasks to teams of translators. You can also monitor the tasks and see when they are complete.
Machine translation: Automatically translate your content with a click of a button. However, bear in mind that you should ask a translator to review the content for errors, more on this later.
String translation: Translate any texts from the WordPress admin, other plugins, themes or your own code.
WooCommerce support: If you're building an e-commerce website WPML works seamlessly with WooCommerce so you will be able to translate all parts of the purchase process.
Integrated with major themes and plugins: WPML also works with the most important plugins and themes including Yoast, Toolset, Astra, OceanWP and many more.
Multilingual SEO: The ability to translate all metadata and have full control over slugs for all content types so you can
RTL editing: The ability to translate from right to left which is important for certain languages including Hebrew and Arabic.
Integrated translation service: Send your content to your preferred professional translation service.
Regardless of the plugin, one thing you should not do is simply use machine translation for all your content and click publish. Copying and pasting your content into Google Translate might give you texts which are 90% accurate. However, it is the other 10% which customers will notice and which will damage your reputation.
The problem is that machine translations can at times fail to understand the context and recognize the true meaning behind your texts. This is why you will need a human translator to go over machine translations to make sure there aren't any glaring errors.
3. Choose the best way to translate your website
Now that you have the right tool to translate your website you can pick from the three key ways you can do it.
1. Translate your website yourself
If you are fortunate enough to be fluent in the languages you want to add to your website and you have the time then you can handle all translations.
With WPML you can start translating your posts and pages by clicking the plus and pencil icons next to your content.
You will then be taken to the Advanced Translation Editor in which you can instantly add your translations by clicking on Translate Automatically.
Of course, you will then need to go through these translations to make sure everything is completely accurate before clicking complete.
WPML also offers documentation to show you how to translate the following types of content:
2. Assign tasks to individual translators
If you cannot translate your content yourself then you can assign translation jobs to other people using WPML's Translation Management.
One great way to find individual translators is by using ICanLocalize which was created by the team behind WPML. You will be able to identify professional, qualified translators in more than 45 languages.
With translation management you can choose who will translate your content and which tools they use.
By using WPML you can create profiles for individual translators and send them work. As you create the jobs you can review the number of words, the batch name and the deadline.
Once you have sent your content off for translation you can review the status of jobs to keep track of the progress and understand when they will be ready.
3. Assign tasks to a professional translation service
Besides individual translators you can hire professional translation services to take care of all of your content needs.
WPML is integrated with hundreds of professional translation services based around the world which specialize in different languages and different industries.
There are a number of key aspects to consider before you contract your work to a translation service.
What areas they specialize in: Some services might have expertise in translating different industries so will be better prepared for any jargon and will have a better understanding of your audience.
The languages they work in – A translation company might specialize in certain types of languages. If you plan on adding a number of languages it will be worth making sure they have translators which can work in them.
Where they are based – You might prefer to work with a translation company which is based in your timezone.
Once you have decided your translation service, all you need to do is connect your website to your translation service and you will be able to send them content.
Start translating your website today!
Now that you know the importance of translating your business website and how to do it you can get started.
To begin you can download WPML today and in days you could have a complete multilingual website which is welcoming customers from all over the world.