WPML lets you translate WordPress menus and create different menus per language. You can translate menus manually, or have WPML synchronize menu content.
See the instructions in the following video, or read the details underneath.
Option 1 – Translating Menus Manually
Go to Appearance → Menus.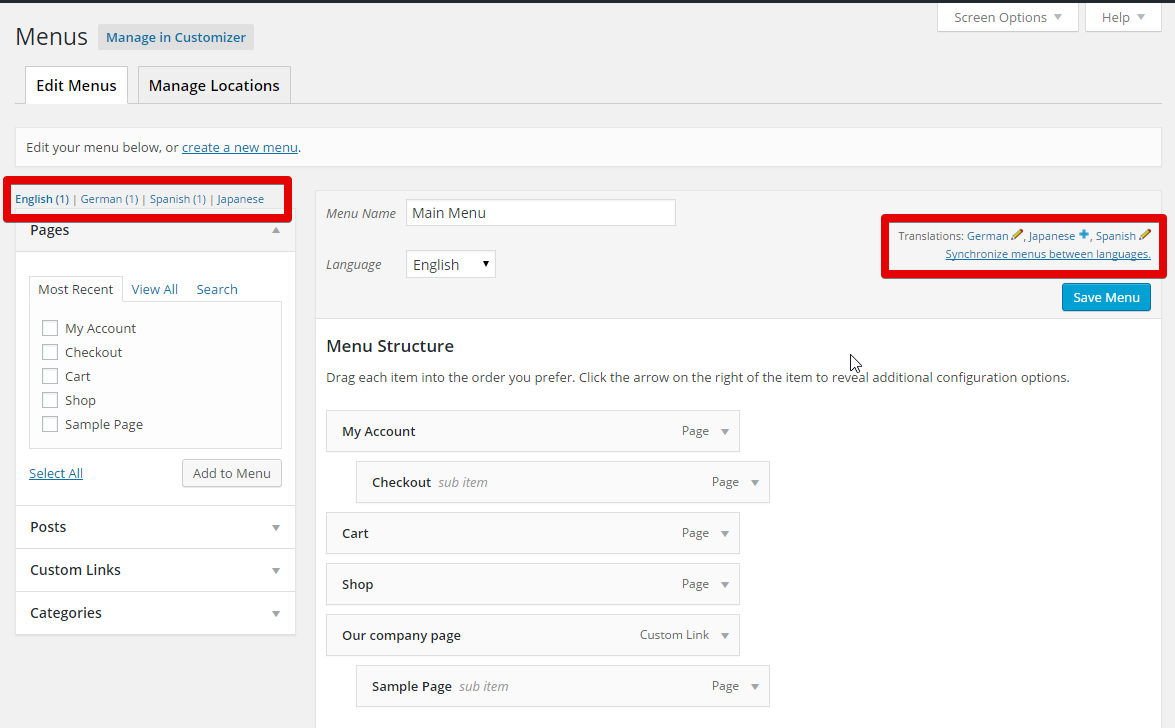 To translate this menu, click on the + icons next to the other languages. Now, you're creating a new menu, which will be linked as the translation of this menu.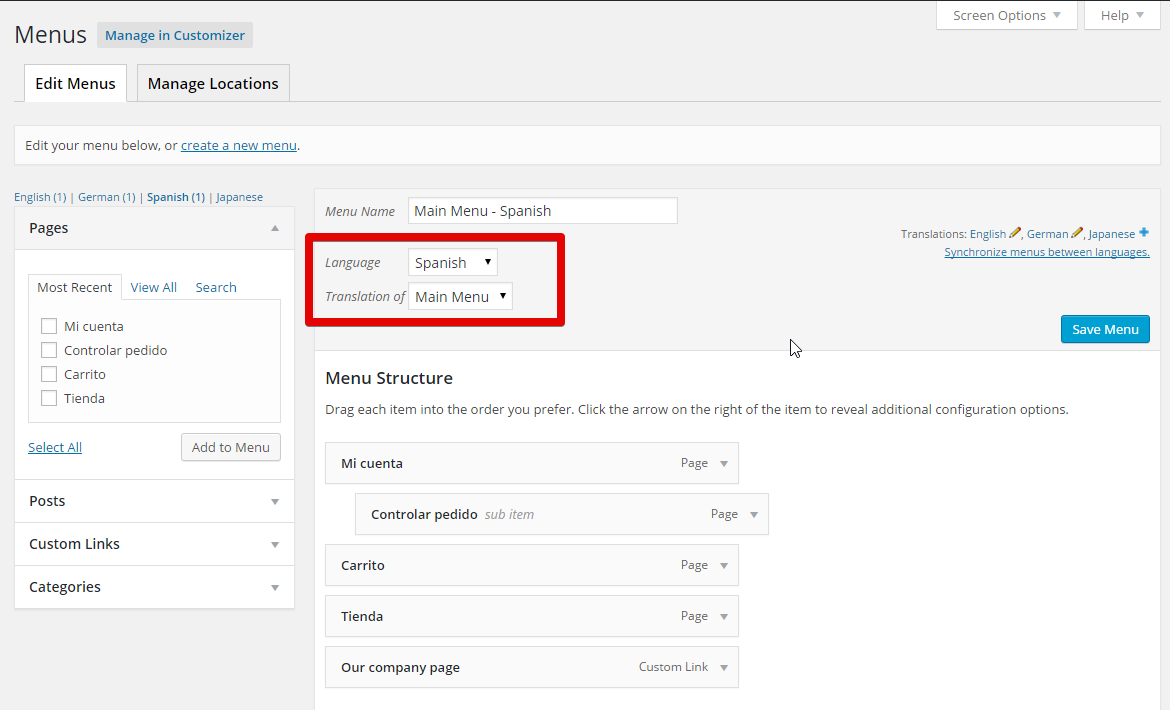 You can now add pages and categories to the translated menu as you would the default language menu.
Option 2 – Automatic Menus Sync by WPML
The menu sync tool aims to keep your menus in different languages synchronized. It does this by adding, removing, and updating items from the translated menus to match the default language menu.
To use WPML's menu sync, go to WPML → WP Menus Sync.
WPML will show you the changes it plans to make.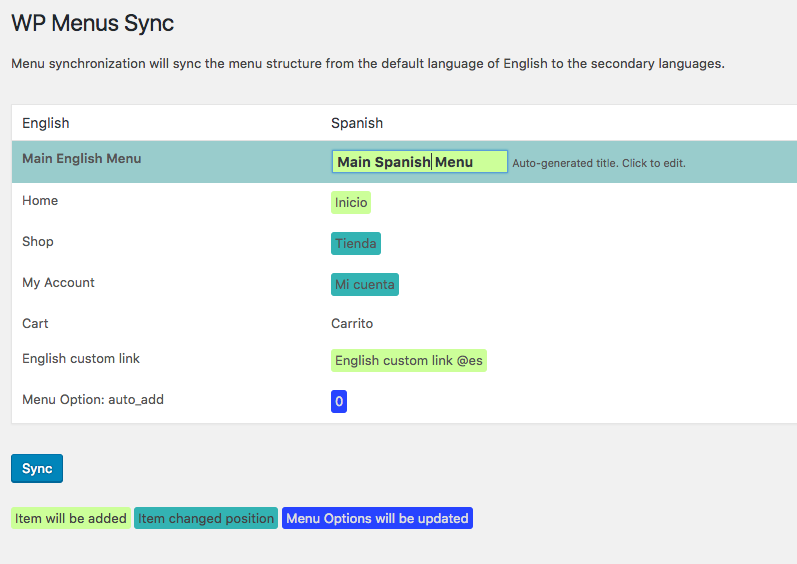 You'll see which entries will be added or removed from the translated menus. Click on the Sync button to perform the selected operations.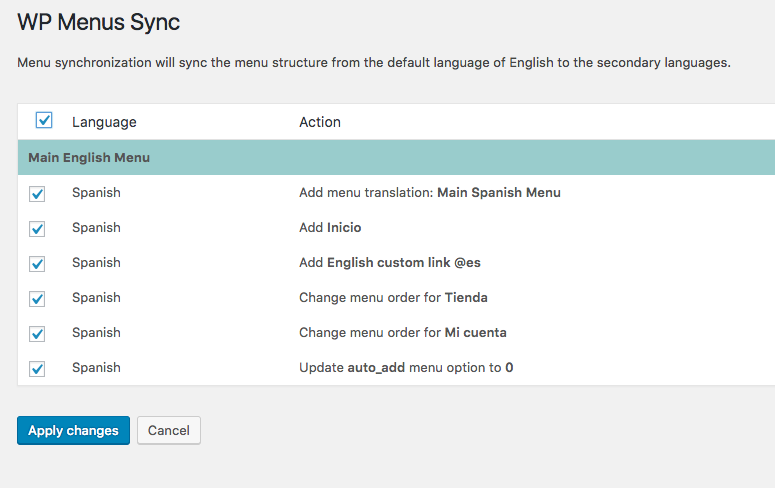 Anything you add manually to the translated menus will be preserved throughout WPML sync operation.
Translate Custom Links
If you do not have the WPML String Translation add-on, you can manually edit custom links and their labels in the translated menus.
If you have the WPML String Translation add-on active, you can use it to translate your menu items by following these steps:
Go to the WPML → WP Menus Sync page and press Sync to add custom links to other languages.
After the synchronization is done, visit WPML → WP Menus Sync one more time and click the Main menu link.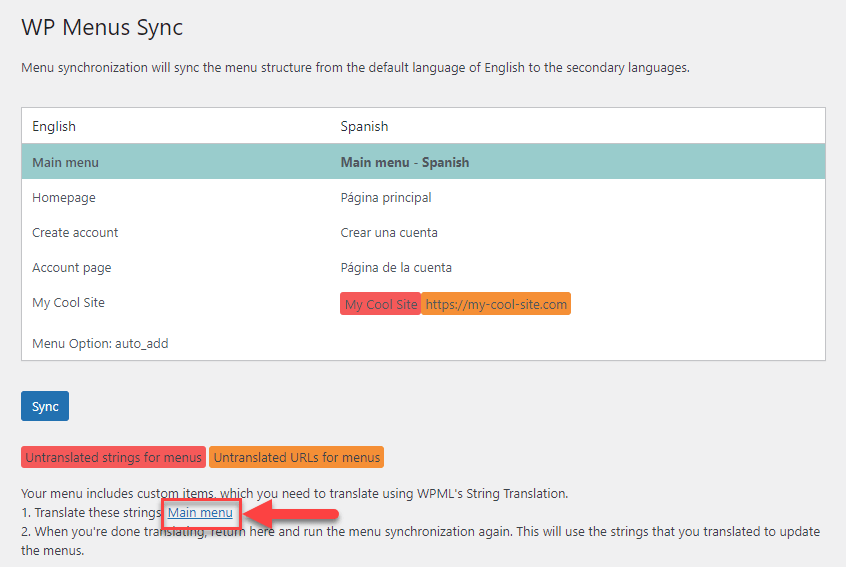 On the String Translation page, click the + icon to translate the menu item and the link.

Go to the WPML → WP Menus Sync page and click Sync one more time to update the translated menu links and labels.