Today, we released the final beta version of WPML 4.5. This release candidate includes all the features planned for the 4.5 production version, coming soon.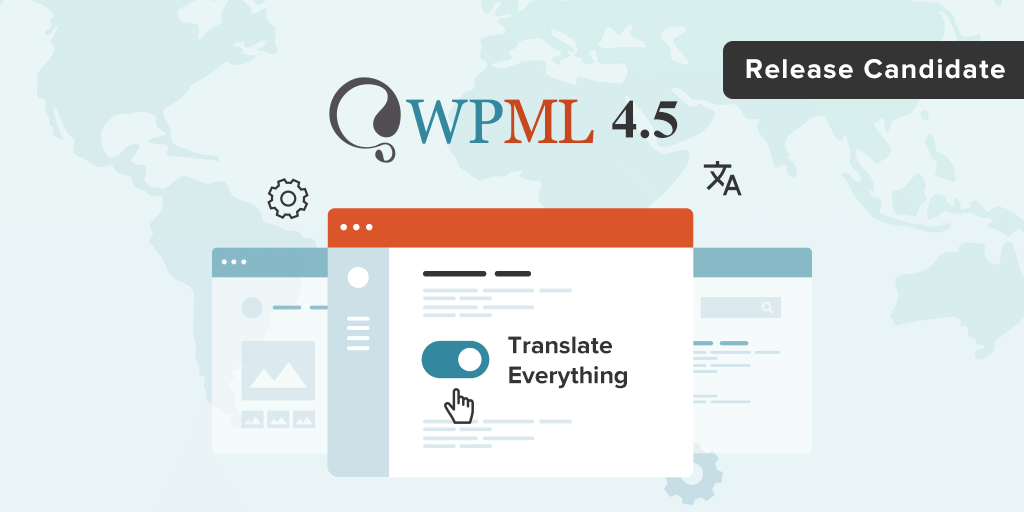 The WPML 4.5 production release is just around the corner! Before it goes out, we have one final release candidate available for testing.
This release candidate has been thoroughly tested and is currently running on two of our own production sites: WPML.org and Adelance. This has helped us fine-tune the 4.5 functionality and features before making it available to all of you.
In addition to the eagerly-anticipated Translate Everything mode and all the features included in previous beta announcements, this release candidate includes 68 bug fixes and 56 user experience improvements. It is nearly identical to the production version coming out soon.
Last Chance to Buy WPML at Current Price
As a reminder, WPML prices will go up for the first time in 12 years on September 29th.
This means this is your last chance to buy WPML at its current price. You need a valid WPML account to contact support and download important security and stability updates.
By purchasing now, you not only get WPML at its lowest price, you also lock in discounted pricing for all your future renewals.
If you already have a WPML account, you can continue to enjoy your current pricing indefinitely as long as you continue to renew on time.
If your WPML account has expired, we recommend renewing it right away. If you wait until after the 4.5 production release, you will need to purchase a new account at the higher price.
Try WPML 4.5 Beta and Give us Feedback
We recommend that you try this release candidate only on sites that you're currently developing.
To download WPML 4.5 beta, go to the Downloads page and switch to the Beta channel. You can start by downloading only WPML core, and you can install String Translation as a step in the setup wizard.
If your site uses WooCommerce, please be sure to update your WooCommerce Multilingual plugin to version 4.11.6 or later.
Let us know what you think in the comments below!