WPML automatically sets an estimated deadline when you send content for translation. Deadlines are calculated by translation industry standards. Set deadlines are only a suggested date but they help you keep track of the ongoing translation jobs.
When you send content for translation, you will see the Suggested deadline field, on the bottom of the Translation Basket page.
WPML allows you to click and adjust the suggested deadline. Again, this does not mean the translation job will be finished on that date. Likewise, setting an unrealistic deadline conflicts with the purpose of this field.
Currently, only translators working with the ICanLocalize translation service will see this recommended deadline. We hope that other translation services will also implement this in the near future.
Keeping track of translation jobs
On the WPML -> Translations page, you can see the Deadline column with the date for each job. You can click the column name to arrange the list of jobs by the deadline date. Additionally, the overdue jobs are marked with red, so you can spot them more easily.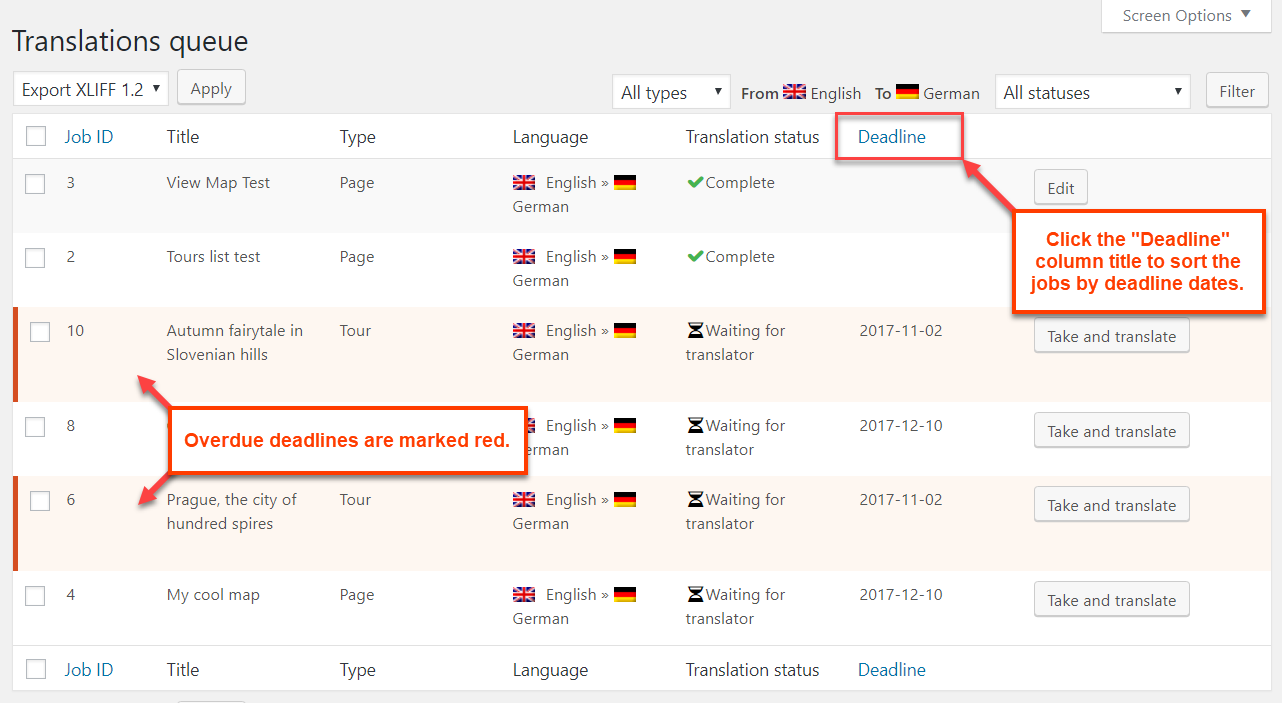 Lastly, you can also set up automatic email notifications to be sent when there are overdue translation jobs. Go to the WPML -> Translation Management page and click the Translation Notifications tab. There, you can set the desired options for overdue jobs in the Notification emails to the translation manager section.