Clients who keep their WPML subscription valid receive 10,000 words of automatic translation for free each month.
How to receive your free 10,000 words
Log in to your WordPress site where WPML is installed, visit the WPML → Translation Management page and click the Translation tools tab. You will see a box to claim the words.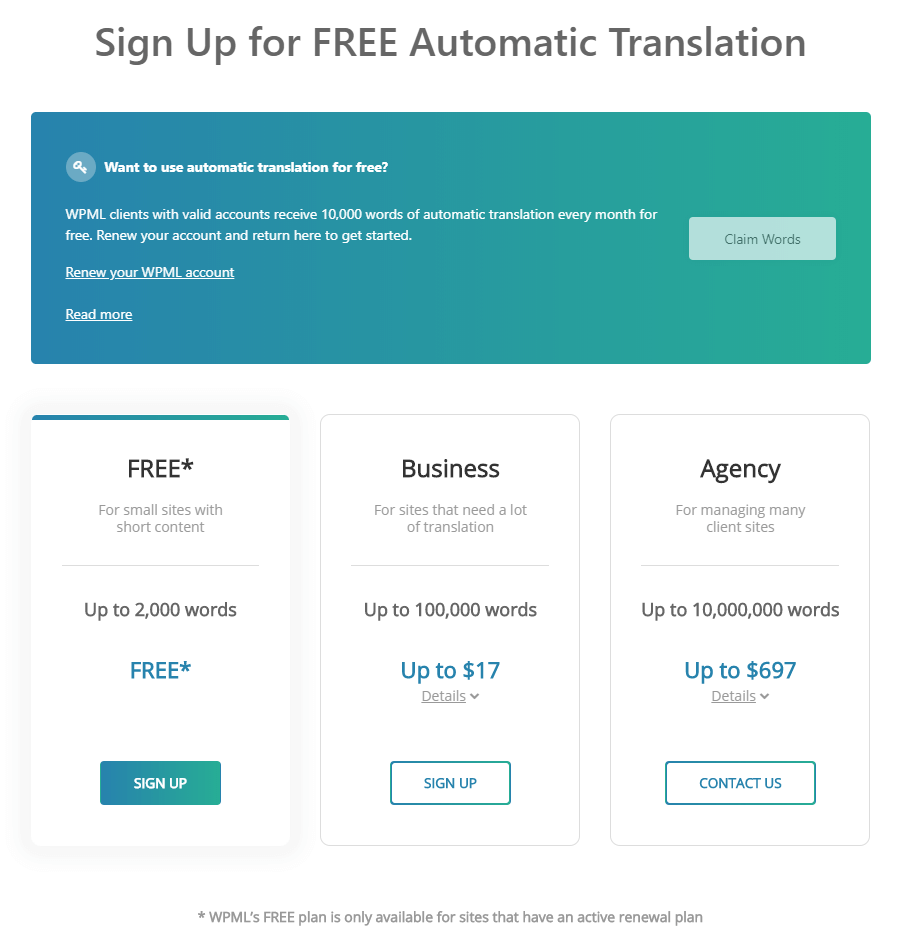 You can reset your free automatic translation quota to 10,000 words once a month.
If you have multiple sites activated on your wpml.org account, only one can claim this free translation quota. You can connect the translation accounts for different sites to share the reward across multiple sites that you're running.
Who Can Get This Free Automatic Translation Quota?
If you already have an active plan for automatic translation words, you can still claim the 10,000 free words. When you will spend words, the claimed 10,000 free words are used first. WPML only starts counting words for your monthly payment after you've used the entire quota of free translation.