WPML provides a built-in word counting tool. Once you know how many words there are to translate, it is easier to estimate translation costs.
Please note that WPML word count is only an estimate. Translation service will provide you with the definite word count.
You can get a word count estimate for the selected content or entire post types in your site.
Word count for selected content
Go to the WPML -> Translation Management page. Use the filter to find items you want to translate. Use the checkboxes to select the content you want to see the word count estimate for. The estimate will be displayed right underneath the table that lists content.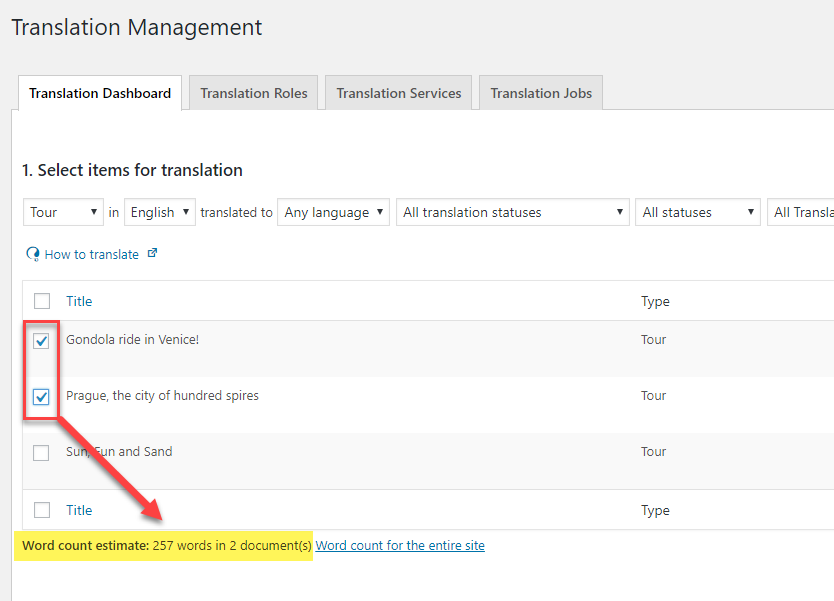 Word count for entire post types
On the WPML -> Translation Management page click the Word count for the entire site link.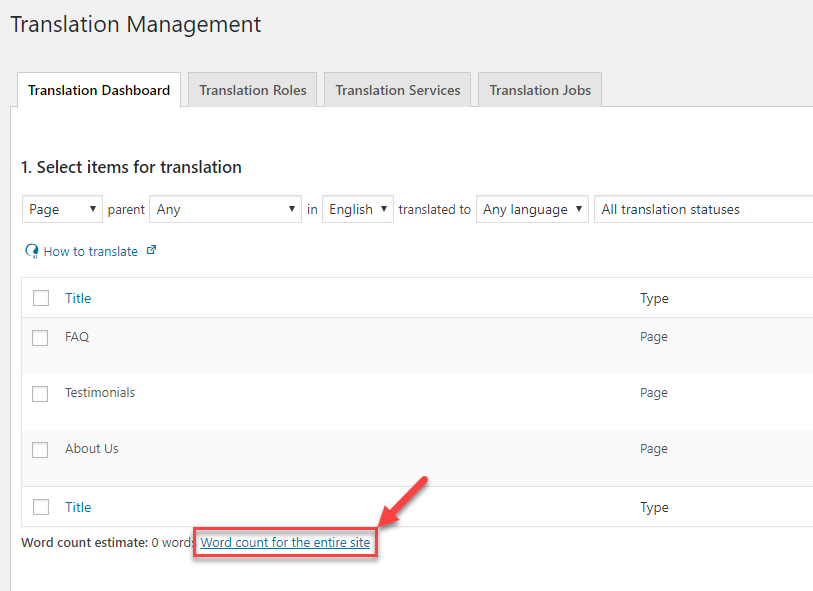 In the pop-up dialog that appears, select the post types you want to get a word count estimation for and click Recalculate.