When you need to send content for translation, go to WPML->Translation Management. After you have completed the setup wizard, you will see the Translation Dashboard.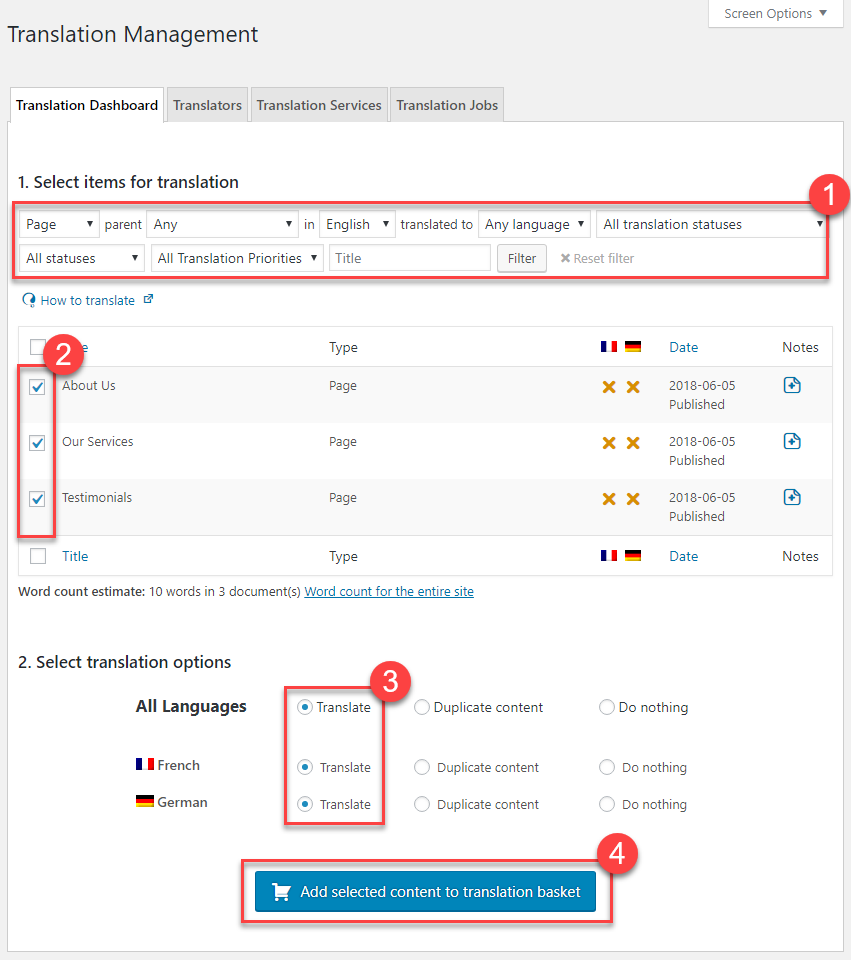 Translation Dashboard screen includes sections for content filter, content list, and translation controls.
Use the filter to choose which content to show in the list
Select content that needs to be translated from the list
Choose which languages to translate to (or duplicate)
Add to the translation basket
You can repeat this process several times before actually sending the content for translation. In this way, you can collect content from different parts of the site and send it for translation in one batch.
When you have finished adding content to the basket, click on the Translation Basket tab. This is similar to the checkout step on eCommerce sites.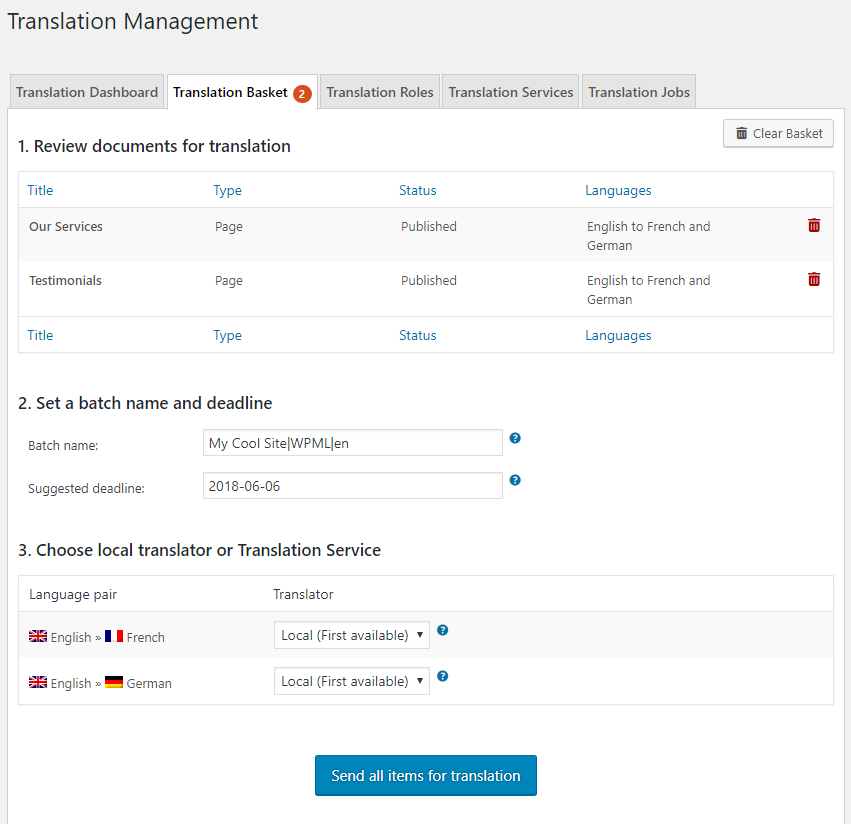 Review the content you are sending for translation, choose who will translate (if a language has several translation options), give the batch a name, set a deadline, and then send for translation.
What's next?