WPML offers automatic translation powered by Microsoft, Google, or DeepL. This allows you to translate your content quickly and affordably.
WPML allows you several ways to translate your site's content automatically:
Automatically Translate Your Entire Site
Translate Everything mode translates all of your site's content automatically as you create or edit it.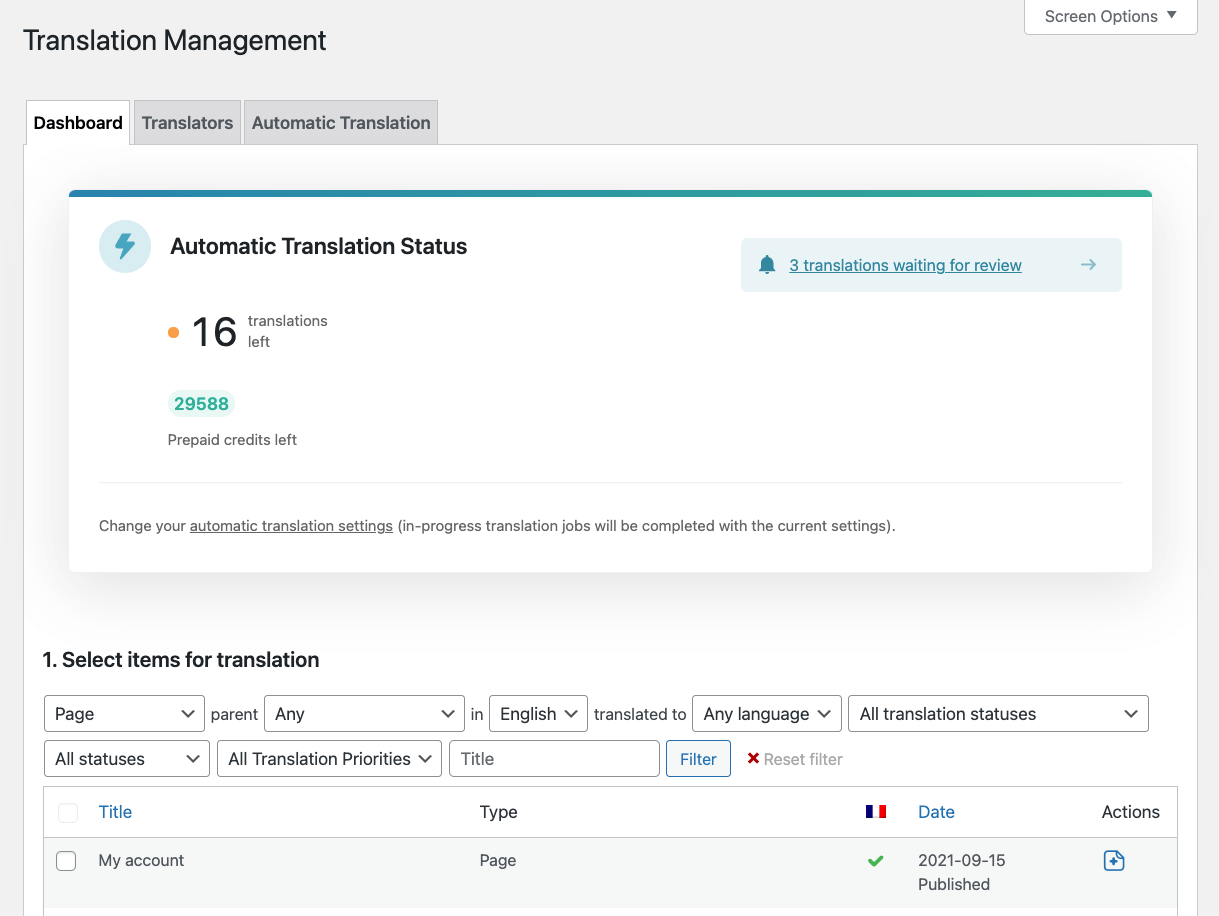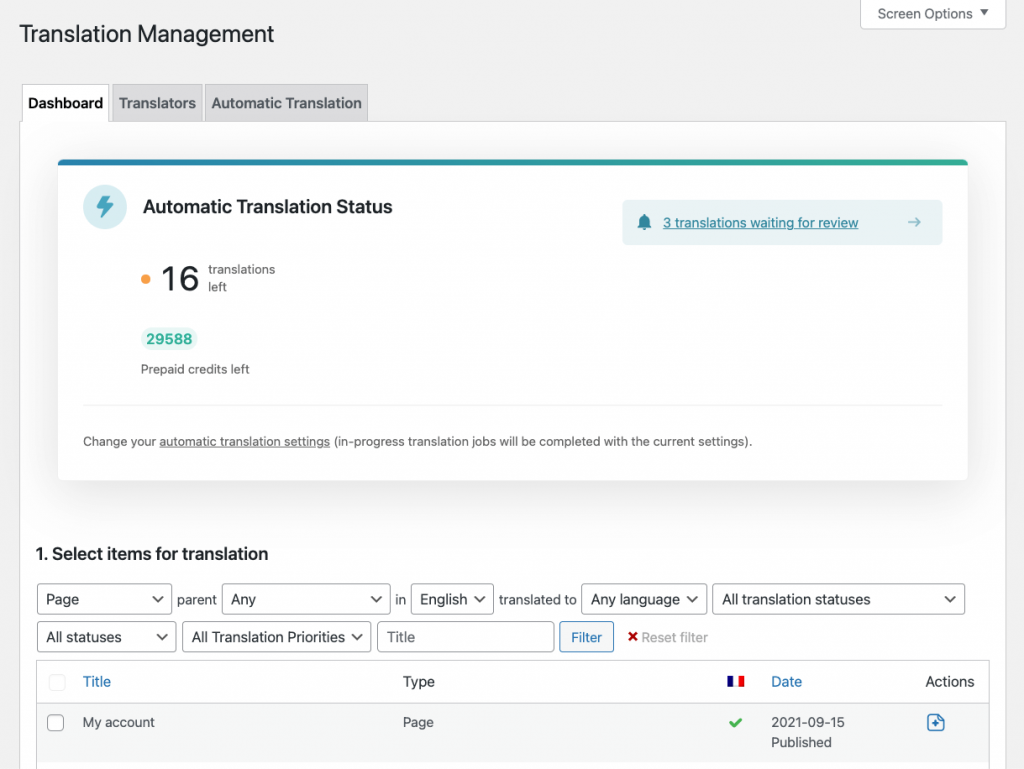 Automatically Translate Groups of Pages and Posts
If you don't want to translate everything, you can choose only certain posts or pages and send them for automatic translation in bulk.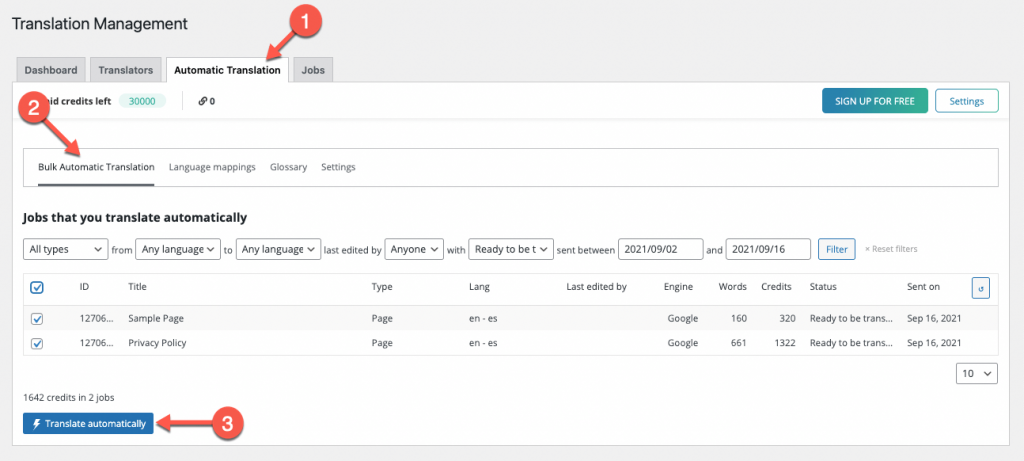 Automatically Translate Individual Pages or Sentences
To use automatic translation for the occasional page or segment, click the automatic translation buttons in the Advanced Translation Editor.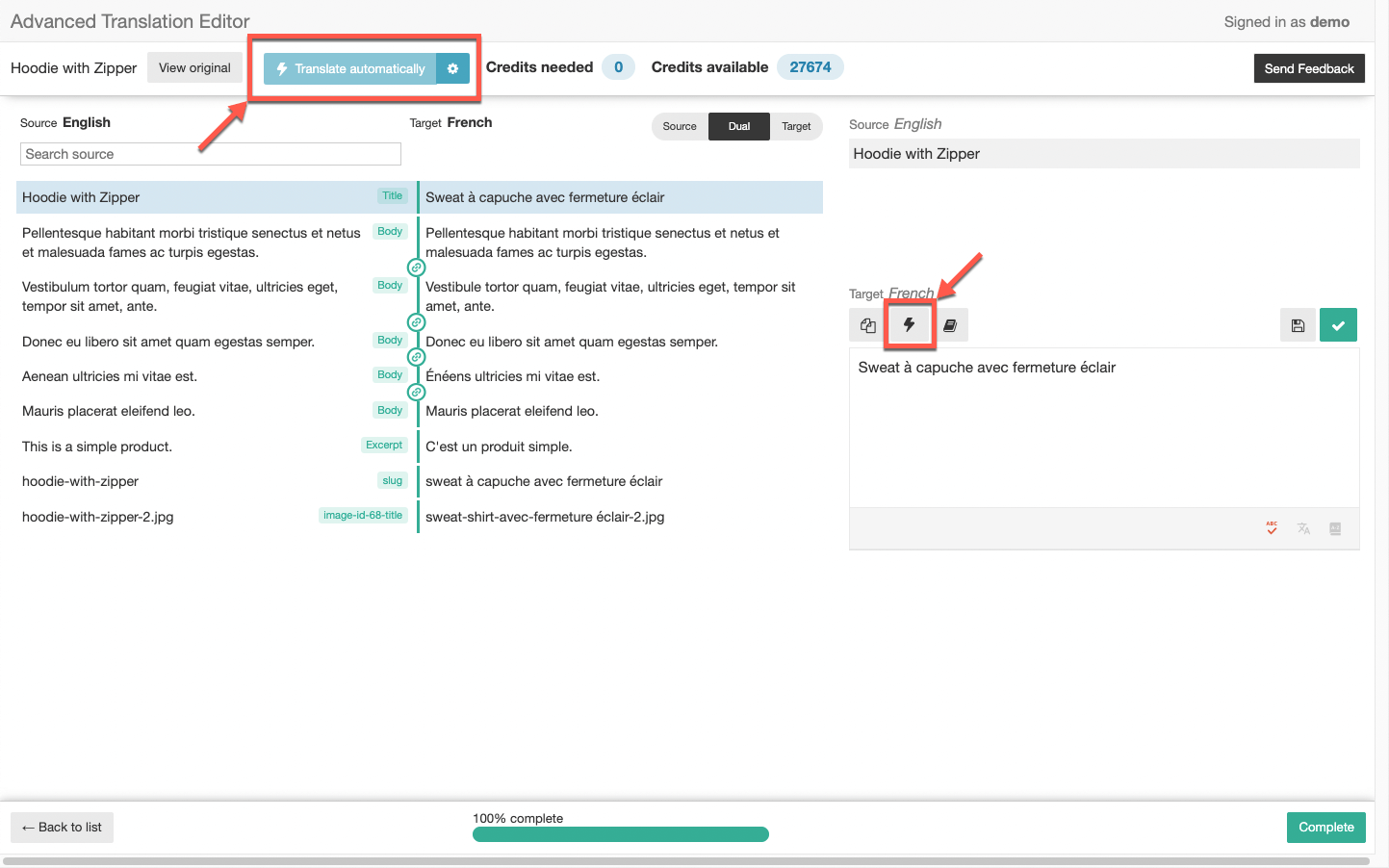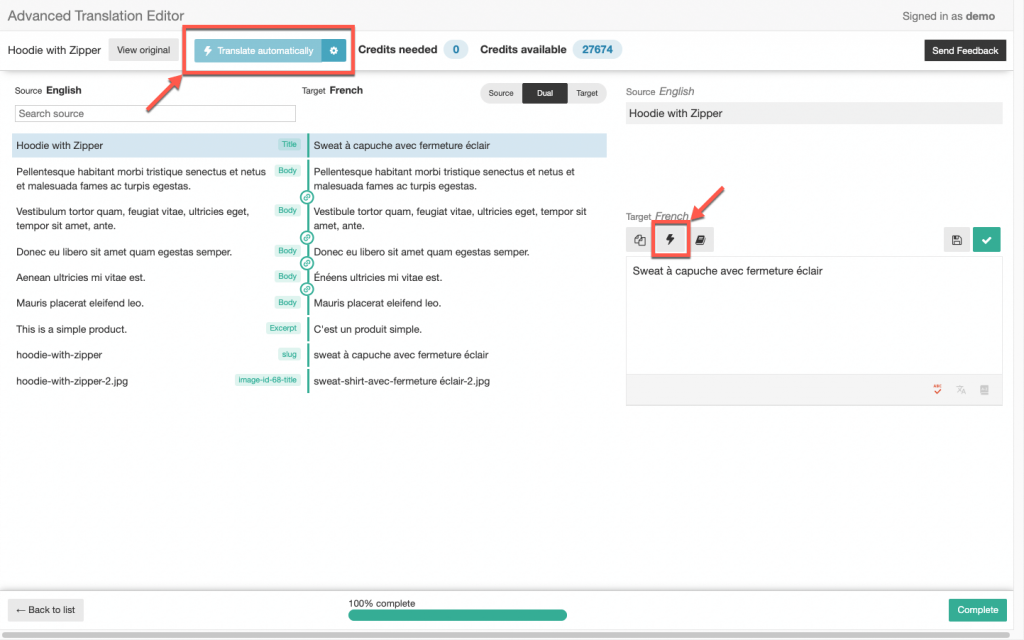 Read more about WPML's automatic translation feature.