WPML includes its own automatic update and install process. After you install the base WPML plugin once, you can auto-install its components and receive upgrades directly to the WordPress admin.
In this article
First-time WPML installation
The first time you use WPML, you need to manually download it and install. Then, register to receive automated updates to future versions.
Log in to your WPML.org account and go to the Downloads section
Download the main WPML plugin, String Translation, Translation Management, and Media Translation. You will receive a ZIP file for each one of WPML's components.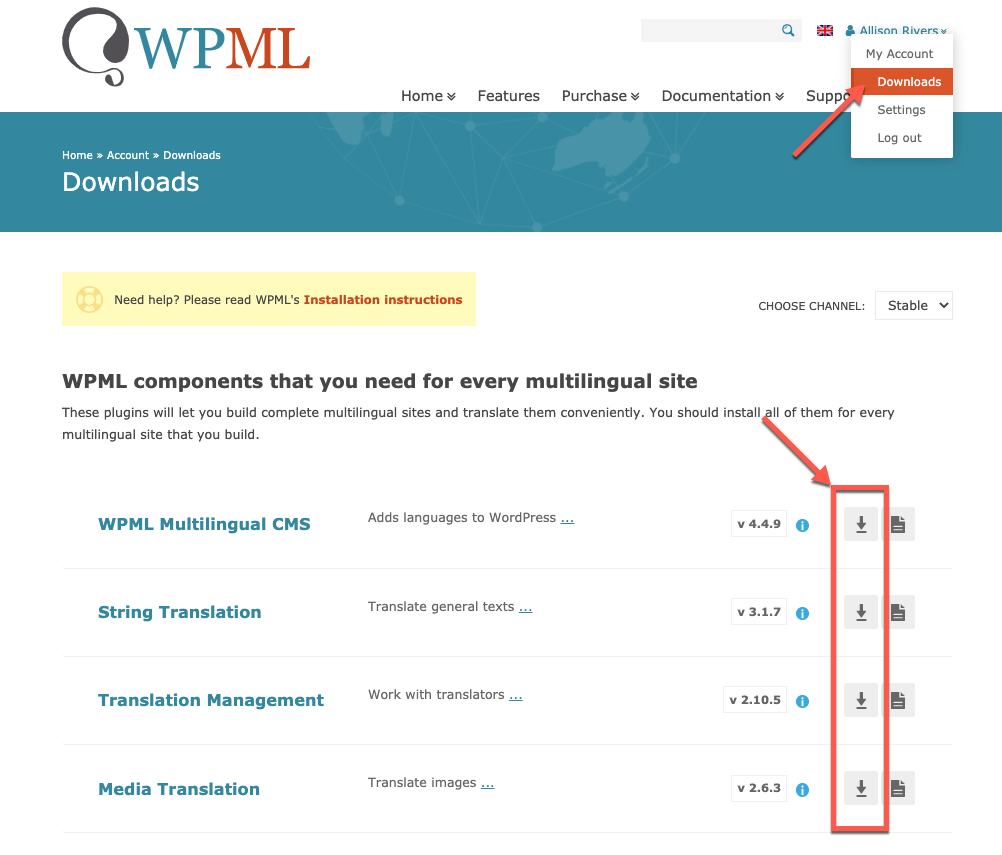 Log into your site and in the WordPress admin, go to the Plugins page and click Add New. On the Add Plugins page click Upload Plugin, select the ZIP files that you downloaded and click Install Now.

Go back to the Plugins page and activate the plugins.
Follow WPML's setup wizard to add languages to your site.
Done with the first-time installation? Keep reading for information about registering WPML to receive automated updates to future versions.
You can also learn about installing beta and development versions of WPML.
Registering WPML to receive automatic updates
Registering WPML allows you to receive automatic updates directly to the WordPress admin.
You need to register WPML on every site that you run it on so that you receive these updates. Depending on which WPML account type you buy, you can install it on a different number of sites:
To register WPML, go to Plugins → Add New and click the Commercial tab. Click Get a key for this site to automatically generate a site key in your WPML account.
The link opens your WPML account and displays the site key to copy.

Now, return to your WordPress site and enter this site key. Click Register to complete the registration.
From now on, you will receive updates for WPML and its components automatically to the site that you just registered, and you can easily download any other available WPML components.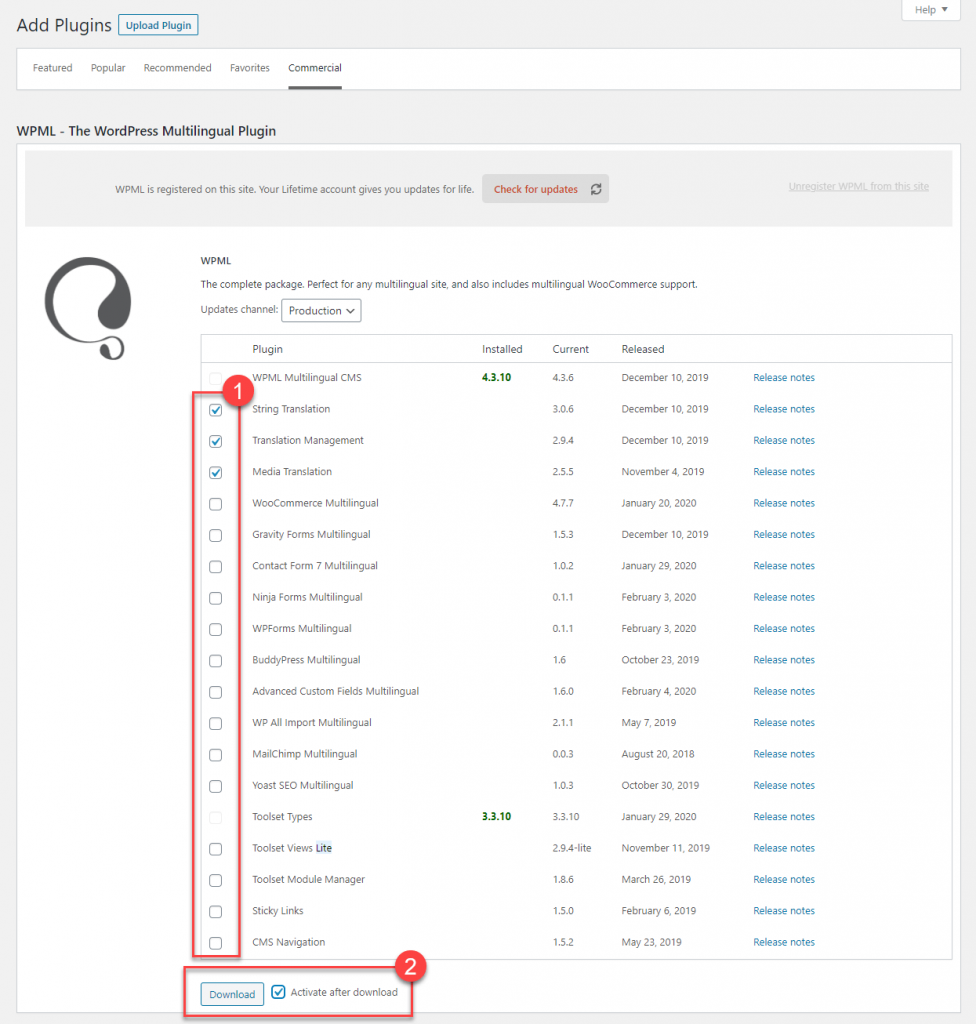 If you frequently move your site between development, staging, and production, you can set your site up for automatic WPML registration using PHP.
If you use the complimentary Toolset Types plugin included with your WPML account, please ensure you register it as a WPML plugin instead of a Toolset plugin. Follow our instructions on how to register the complimentary Toolset Types plugin for details.
Unregistering WPML
You can unregister your site to stop receiving updates automatically or to free up the site key from a site you no longer need.
To unregister:
Go to Plugins → Add New and click the Commercial tab.
Click Unregister WPML from this site.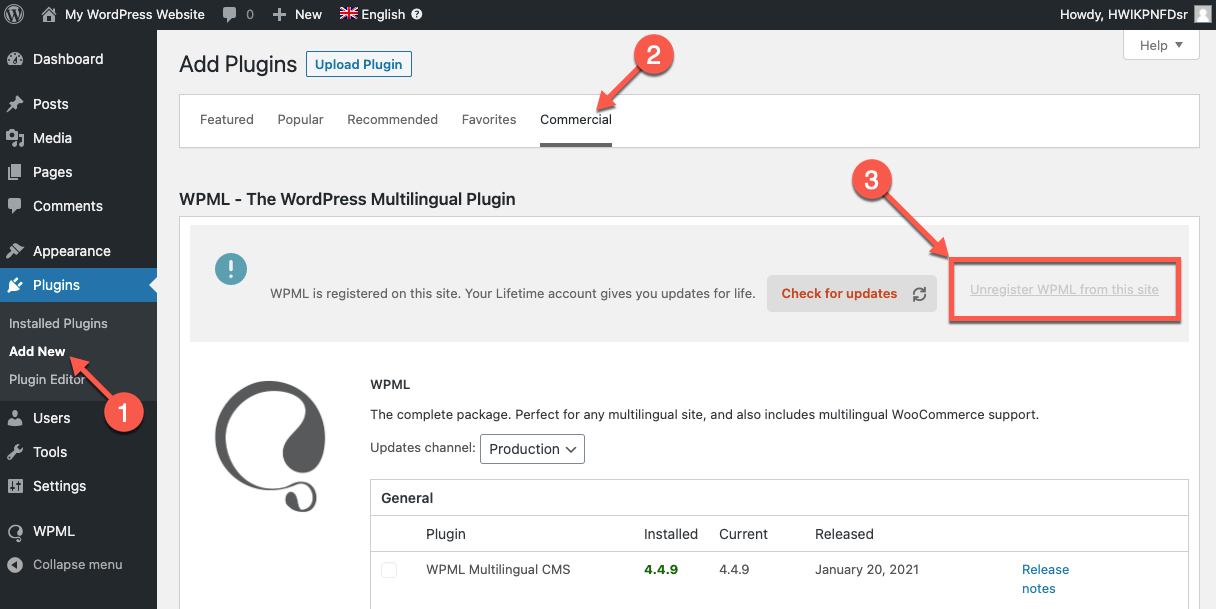 Then, log into your WPML account and click on Register WPML on your sites to see the list of sites you have registered.
Click the Trash icon next to the site for which you no longer want to receive updates.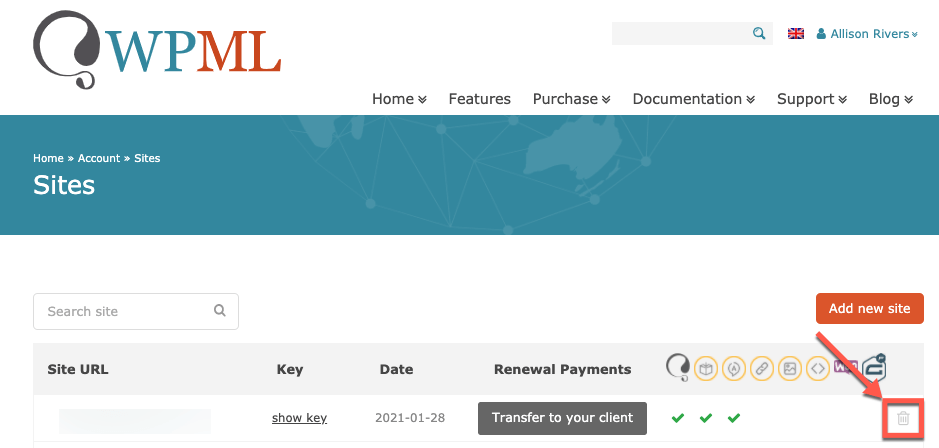 Updating WPML
Receiving WPML updates automatically
Once you register WPML on your site, you will receive updates automatically.
Whenever a new version of WPML is available, notices appear in the Updates and Plugins sections of the WordPress dashboard. Notices appear in the Updates and Plugins sections.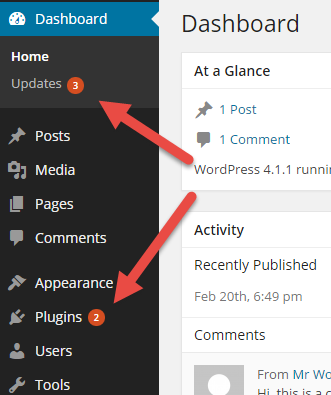 On the Plugins page, click Update now to install each new update.
Updates don't affect your content (including translations), but before performing any updates, we recommend backing up your database. This includes WordPress, your theme, and plugins.
To make a database backup, you can use plugins like Duplicator and BackupBuddy. You can also take a database dump using your hosting control panel.
If you prefer not to receive updates automatically, you can update your site manually.
Checking for updates
WPML releases new updates gradually. This means not everyone will receive the automatic update at the same time.
If you would like to update WPML before receiving the update:
Go to the Plugins → Add New page.
Click the Commercial tab.
Click Check for updates.This checks for updates that are in the process of being released and allows you to update your plugins.

How to check for WPML updates

Updating sites that use WooCommerce Multilingual

If you run a multilingual store with WPML and WooCommerce Multilingual, we recommend upgrading the plugins in the following order:

WPML Multilingual CMS plugin
Other WPML plugins (including WooCommerce Multilingual)
WooCommerce