If you're running a small or medium business, you need a website to attract clients. A multilingual WordPress site can attract business from other countries and you can get it on an affordable budget.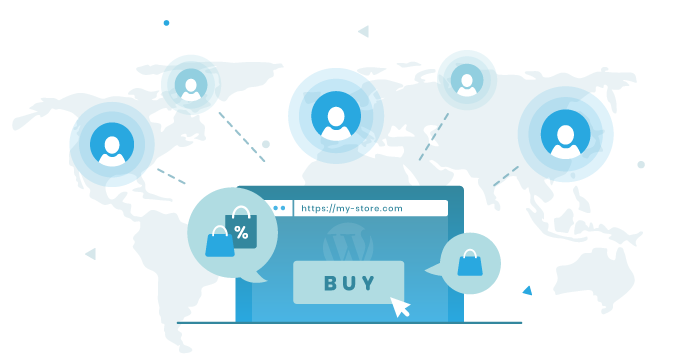 Why Your Business Needs a Multilingual Website
If your business is operating online, a multilingual website will get you more clients. There isn't any country in the world where people only speak one language. In today's world, people move around. Every country has a significant population of expats, immigrants and long-term visitors.
Besides this, do you want your business to have clients only from within your country? Chances are, not. Everyone wants to have local and foreign clients.
A multilingual website will help you connect with people speaking other languages and make them your clients.
The easiest way to get a website for your business is to hire an expert website developer from WPML contractors.
Step 1) Choose WordPress as Your Platform
WordPress is an open-source software for building Websites. WordPress became a good choice for building Websites around 2007 and has been on a steady climb since then. Today, WordPress powers more than ¼ of the Web, so it's a very safe bet for most sites. There are millions of sites running WordPress, including personal blogs, small business sites and enterprise sites.
The biggest advantages of choosing WordPress are:
The WordPress ecosystem makes development affordable – there are millions of developers making their living from WordPress. You can get high quality design and development at a very reasonable budget.
WordPress scale means stability and security – with so many sites using WordPress, bugs are rare and security issues are handled almost instantly.
WordPress is great for SEO – one of the major requirements of any Website is to appear high on search results. WordPress makes this especially easy.
WordPress is great for e-commerce – with WordPress, you can build e-commerce sites, just like ordinary sites. No need to pay extra for powerful e-commerce features.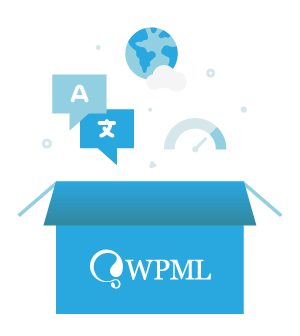 Step 2) Make WordPress Multilingual Using WPML
Out-of-the box, WordPress allows you to build sites in one language. To run a multilingual site with WordPress, you'll need to extend WordPress with what's called a "plugin". WPML plugin has been around since 2009 (around the time WordPress became mainstream). Today WPML powers around one million commercial WordPress sites of all kinds.
When you choose WPML, you choose the same benefits of WordPress itself. You get convenience, scale and stability.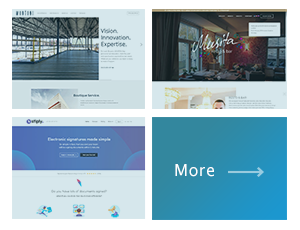 Step 3) Pick a Design for Your Site
This is the best part about building sites with WordPress. There are thousands of great themes to choose from, so you can have a great looking site for a very reasonable budget.
Have a look at WPML's showcase and see what kind of multilingual sites others have built for their businesses.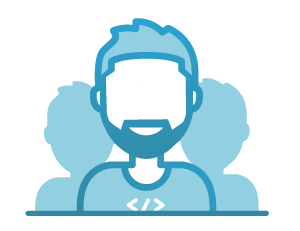 Step 4) Find a Developer to Build Your Site
There are over 50K developers using WPML, so it's easy to find a developer to help you build your own multilingual site.
To find a developer for your project, go to WPML's directory of expert developers for multilingual websites. You can find a developer in your country, speaking your languages, available to do the kind of project that you need and within a reasonable budget.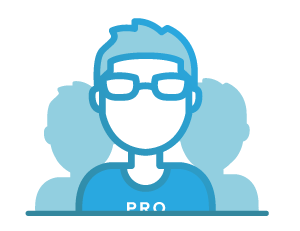 Step 5) Get Translators for Your Content
You probably know that Google lets you translate anything free and instantly. However, the free Google translation is only good for when you want to read content. Whenever you publish content on the Web, a real person needs to translate it. Machine translation lets you understand foreign texts, but cannot write texts in a foreign language, which will appear native.
WPML makes it easy for you to translate your own site or get help from translation services.
When you translate yourself, you can use WPML's translation editor. You can also use your own desktop translation software (if you have any).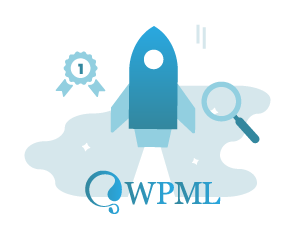 Step 6) Optimize Your Site's Content for Search Engines (SEO)
Follow the guide on multilingual SEO to learn the concepts and practical steps. When you use WPML, the technicalities are all taken care for you. You need to write meaningful content, which will make sense to visitors as well as Google.
Want to Get Started?
Let us help you. Browse our list of expert developers, experienced in building multilingual sites. Find the one you like best and describe what you need. Your website and business will go global faster than you imagine.