If you have several websites, you can connect them so that they share the same quota for automatic translation.
To connect and manage sites connected to your automatic translation subscription go to the WPML -> Translation Management page. There, click the Translation Tools tab and then the My Websites sub-tab.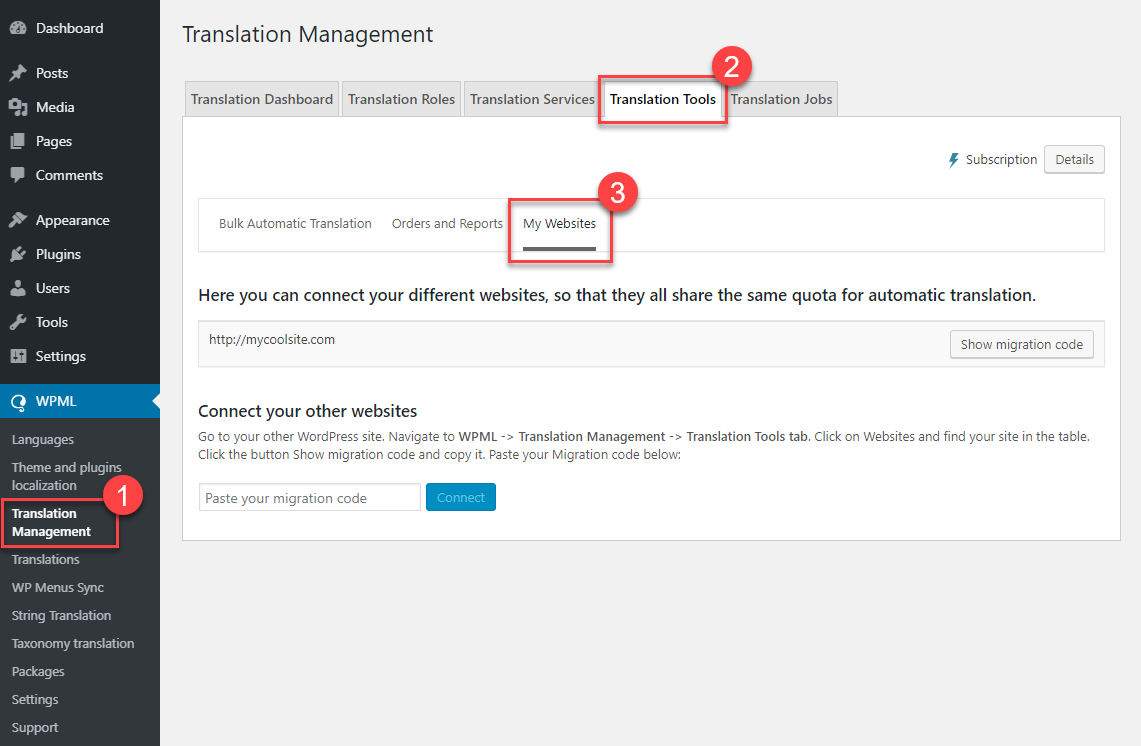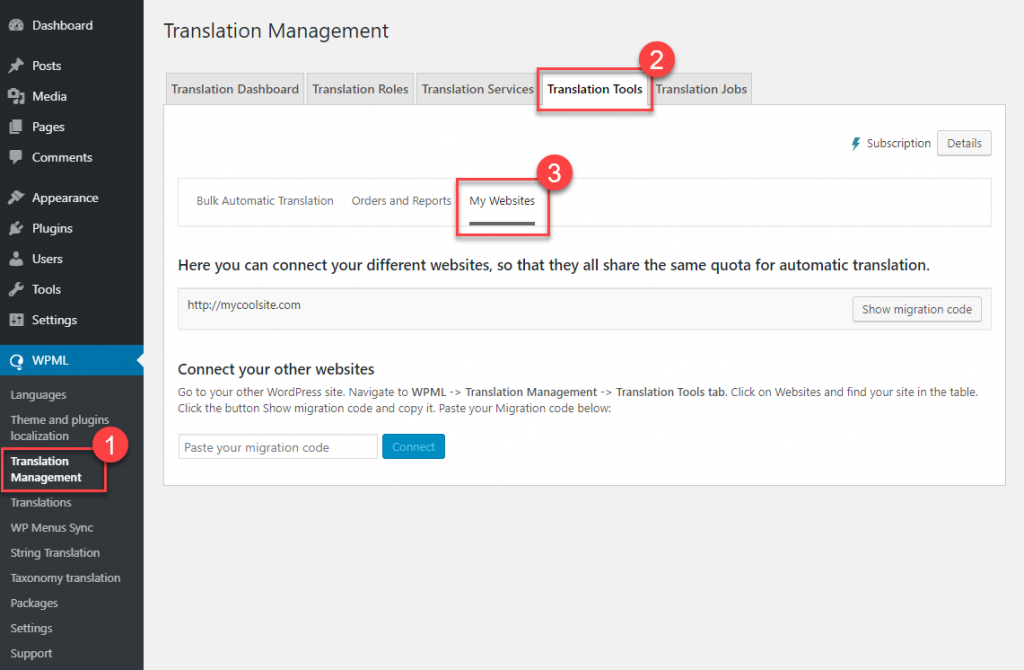 Now, simply follow the user interface to connect or disconnect your other websites to this one.