WPML allows you to hide one or more languages on the front-end. This is usually done while you are still translating your site into a new language.
To hide a language on the front-end, go to the WPML -> Languages page and in the Hide languages section select all the languages that you want to hide. After selecting the languages click the Save button.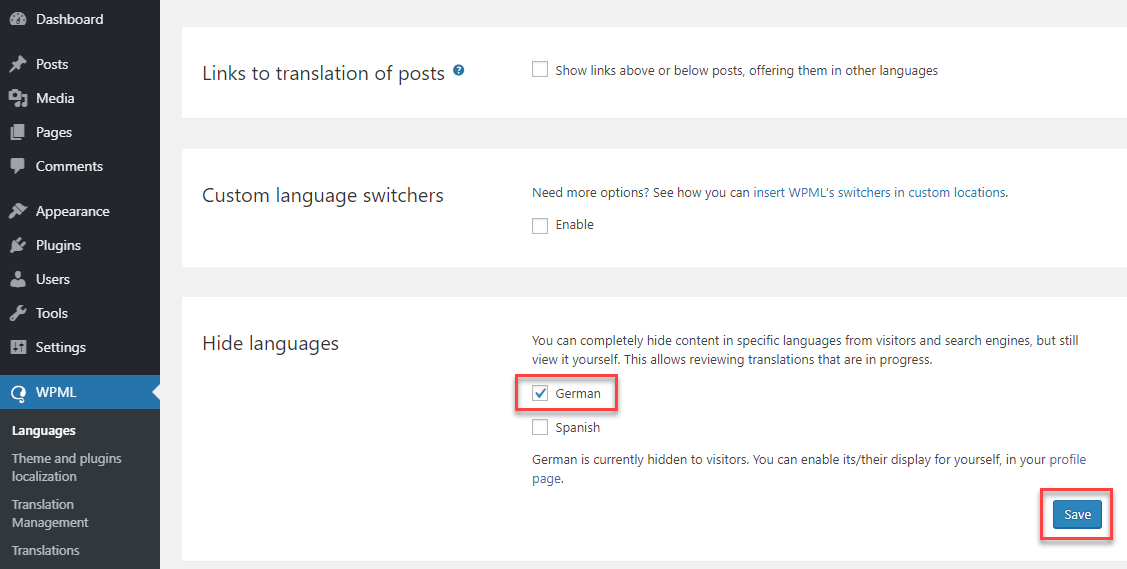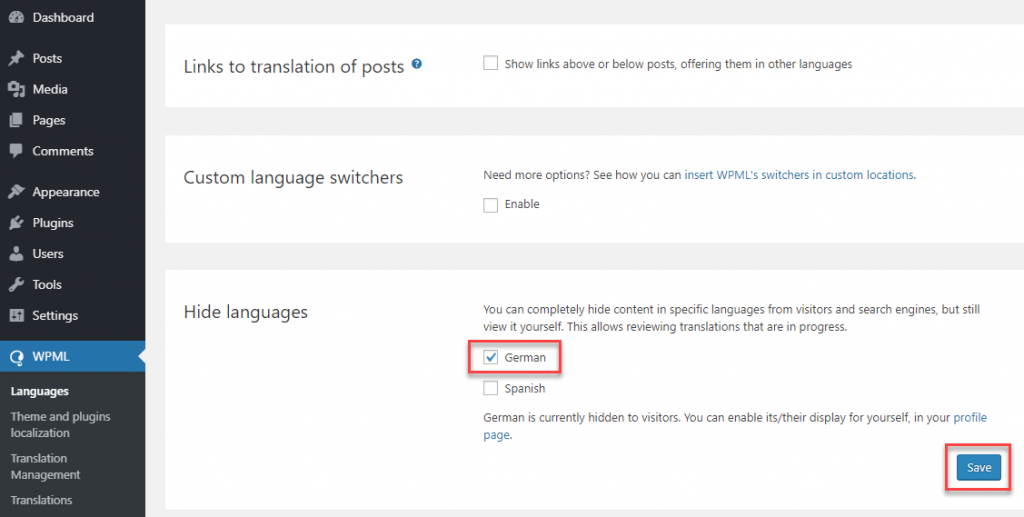 To send strings or other content to translation for hidden languages you have to change some user profile settings for your translators first.
Go to the Users -> All Users page and click Edit next to a user that you want to see hidden languages. On Edit user page find the WPML language settings section, enable Display hidden languages option and click Update User button.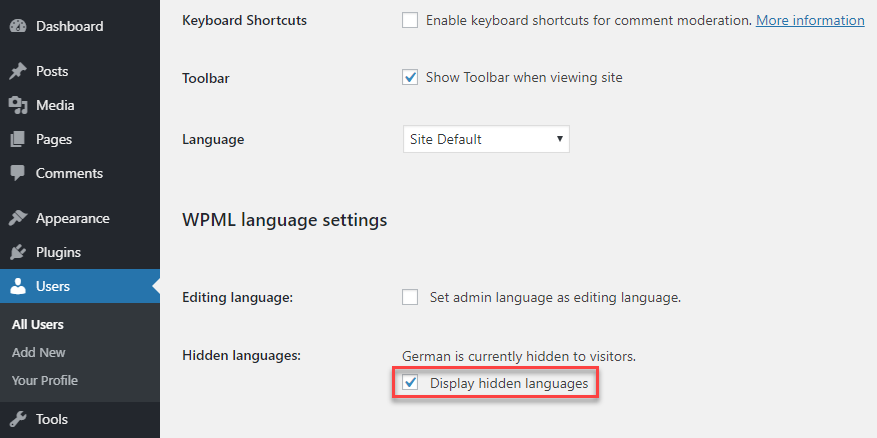 Now you will be able to assign translation jobs for hidden language to this specific user.