WPML features a convenient way to translate sites, built with page builders, using the Translation Editor. We continue adding support for more page builders that can be used with the Translation Editor; however, there are still cases in which manual translation is required.
If your page builder can use the Translation Editor, we strongly recommend using it because it keeps the contents of different languages synchronized and facilitates easier translation.
If the page builder of your choice is not supported or you just prefer manual translation, follow the steps below to translate the content of any site created using a page builder.
To switch to the manual translation mode, Navigate to WPML -> Settings page. In the How to translate posts and pages section, select the Create translations manually option.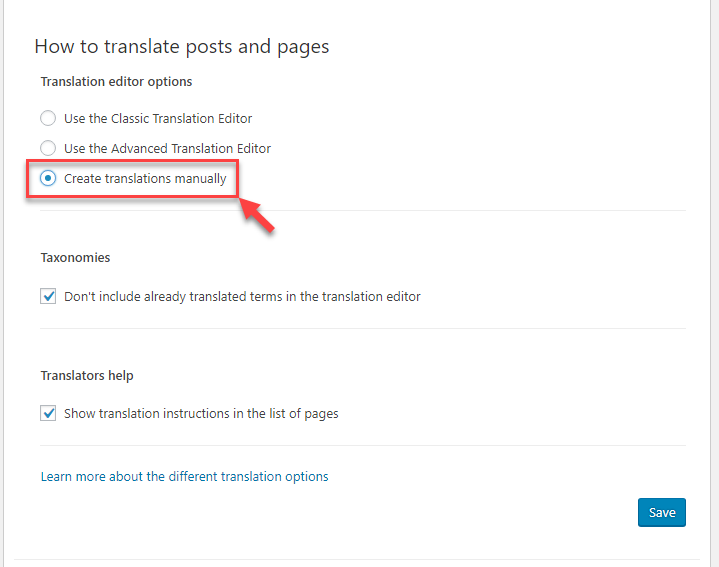 Click on the Edit link for the page that you want to translate. In our example, we click on the Edit link of a "Simple page created using your page builder."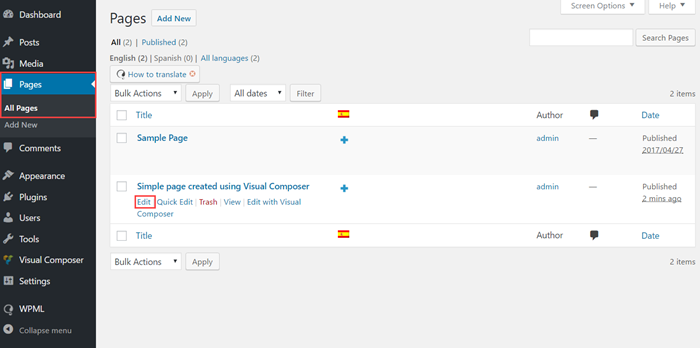 In the Language meta-box, select the Duplicate checkbox, and then click on the Duplicate. This will duplicate the page in the selected secondary language.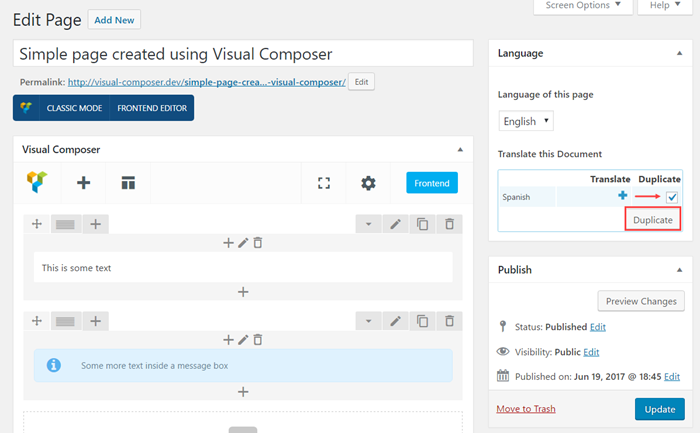 Click on the pencil icon to edit the page in the other language and add your translated text to that duplicated page.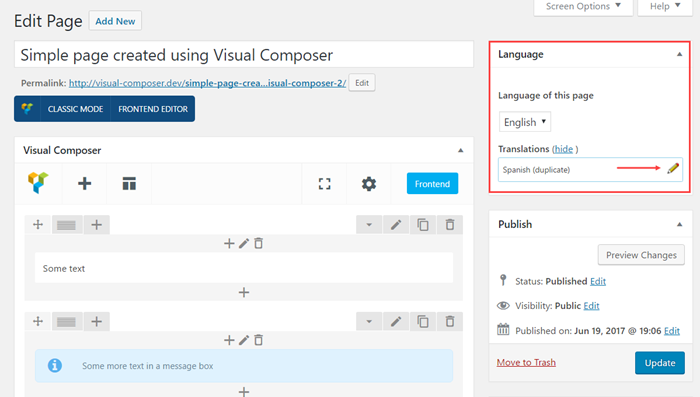 On the editing page of the duplicated page, click Translate independently in the Language box.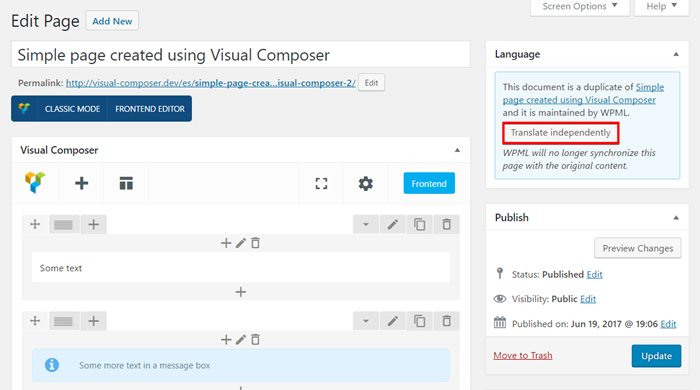 Edit the elements on your page to add the translated text and then click on Save changes. Do this for all the elements on the page.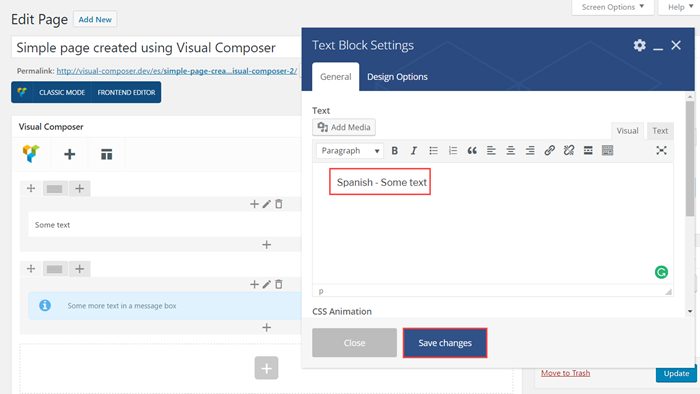 Once you complete translating all the elements on the page, click on the Update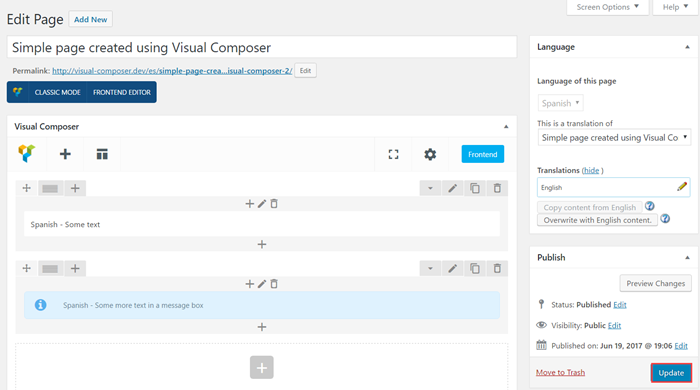 Getting help from our support
If you need help using WPML with Avada theme, please visit our technical forum.
If you are working with a developer for your site, please use our Translation support forum to get help with translating your site's content.
If you are setting up the site and WPML yourself, please use our Technical support forum.