In this tutorial, you will learn how to create a multilingual site with Upstart theme, from WooThemes, and WPML.
Upstart theme is being discontinued – as long as WooThemes keep maintaining it we will support it too, but if you are using Upstart with WPML you should start thinking of another solution. You can see a list of all WooCommerce's retired themes
here
.
About Upstart
Upstart is a responsive, full-width theme, which displays a huge slider, team members, products and blog posts.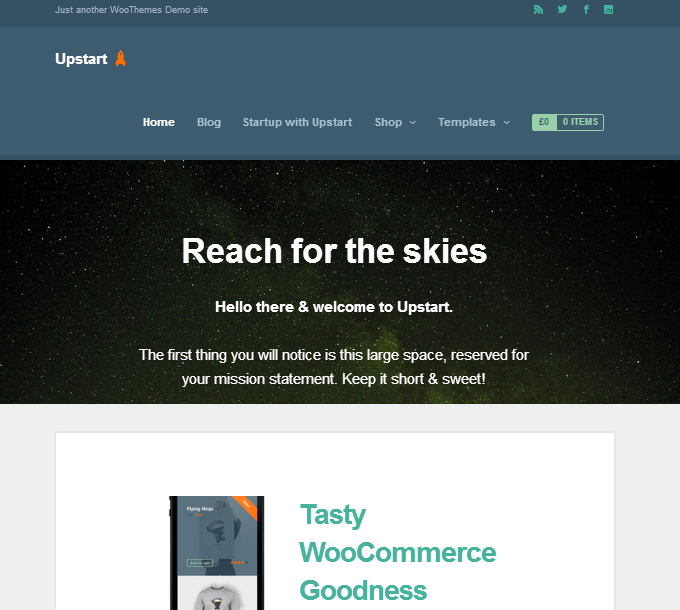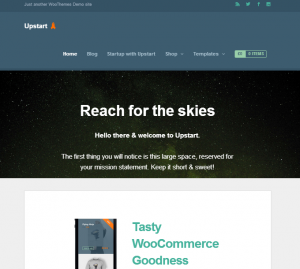 Being a responsive and fluid theme makes it especially interesting for multilingual sites. Translated text is often significantly longer or shorter than the original. When you use a fully responsive theme, the site displays correctly with these longer and shorter texts.
We'll show you how to translate the different elements in Upstart.

On This Page:
Required plugins
To run a multilingual Upstart site with WPML, you will need:
Multilingual CMS version of WPML. Install the WPML core plugin plus String Translation and Translation Management add-ons.
Getting started
To get started, follow the steps here:
Install the Upstart theme and activate it.
Install and activate the WPML plugins (WPML Multilingual CMS, WPML String Translation, WPML Translation Management).
Set up WPML from WPML → Languages. See our WPML Getting Started Guide for complete reference.
Translating menus
WPML translates WordPress menus without you needing to do anything. You can translate menus manually, or have WPML synchronize menu content. When you go to Appearance→Menus, you will see WPML's menu translation controls. Learn more about translating menus to see how this works.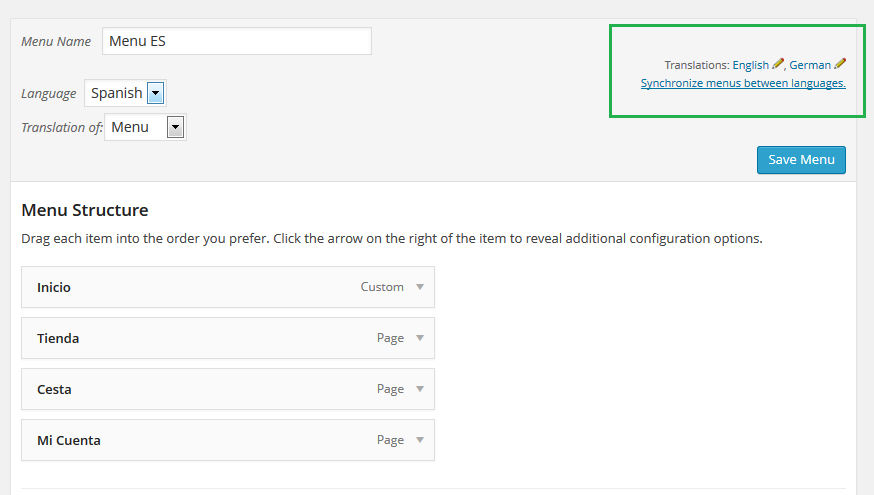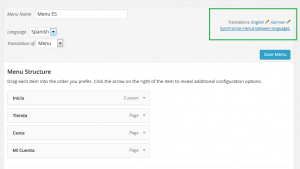 This is how it looks in the front-end:

Translating slides
Slides are posts with custom post type 'slide', so they are translated like any other post or page in WPML (including batch processing if desired from WPML→Translation Management). So for example: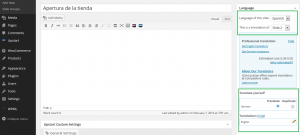 You can access translation controls from either the slides page (as shown in the previous image, bottom right) or from the slide list at Slides→Slides:

After translating slide to Spanish, this is how this slide will look: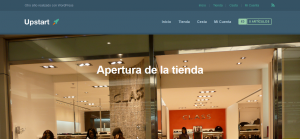 Translating slide groups
Simply go to Slides→Slide Groups, and follow the procedure described for translating post categories in Translating Post Categories and Custom Taxonomies.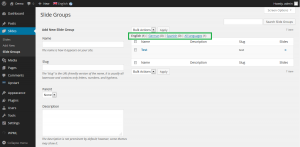 Translating testimonials
Testimonials are posts with custom post type 'testimonial', so they are translated like any other post or page in WPML.
This is how it looks in the front-end:

Translating blog
Blog posts are actually posts, so simply go to Posts, and follow the procedure described in Translating Your Contents.
After translating blog posts to a second language, this is how blog posts will look: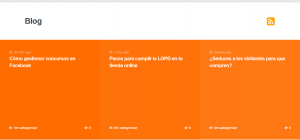 Translating featured products
WPML let you run fully multilingual e-commerce sites using WooCommerce. The procedure how to translate products is described in WooCommerce Multilingual documentation.

Translating general texts
Upstart theme comes with a lot of small texts. You can complete any missing translations using WPML's String Translation module. Follow the instructions for Finding strings that don't appear on the String Translation page. In a nutshell, go to WPML → Theme and Plugins Localization, select the Upstart theme, and click on Scan the theme for strings. After doing it, you'll see something like this: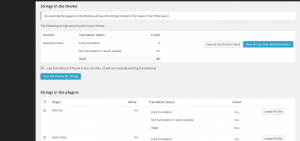 Then, go to WPML → String Translation to actually translate the texts. All Upstart strings are under context "woothemes". You can use the Search tool to quickly find the texts that you need to translate.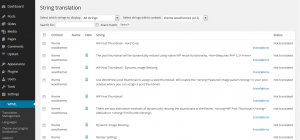 For example, this: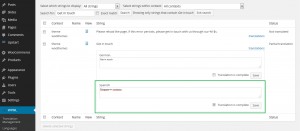 will get you this in the front end: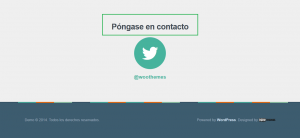 Results
Here is how Upstart homepage looks in English and in Spanish:
Getting help
In case you need help translating your site built using Upstart and WPML, visit WPML's support forum.